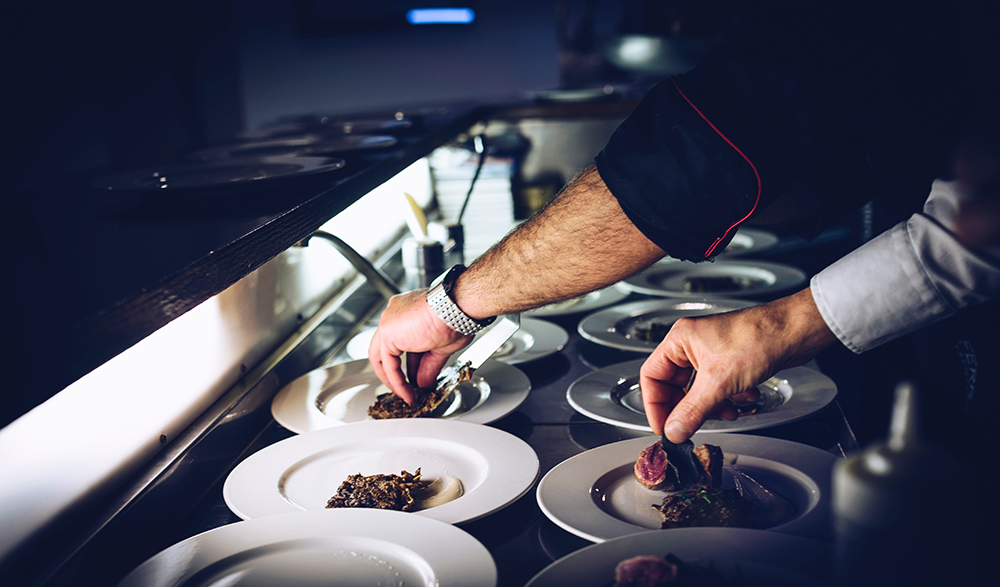 A powerful winter storm is expected to makes its way from the Plains and Midwest area to the northeast region this weekend, with a bomb cyclone developing off the New England coast before exploding over Canada.
A low-pressure system will build across the central Plains, leaving behind a trail of snow, sleet and freezing rain in the area, as well as in the Midwest and parts of the Upper Mississippi Valley, before a new low pressure system develops near the New England coast by Saturday night into Sunday morning, the National Weather Service (NWS) predicts.
"Wintry precipitation should spread east across the Great Lakes and into portions of the Ohio Valley Friday night into Saturday morning, and into the Northeast and portions of the Mid-Atlantic during the day on Saturday," the NWS notes.
"At least a few inches of accumulating snow are expected, with areas of moderate to heavy snow over much of the Upper Midwest, Great Lakes, and the interior Northeast/northern New England," it added.
What Is Bombogenesis?
A Winter Weather Advisory is in effect from 11 a.m. (local time) in Upstate New York within Jefferson County, with the largest snow accumulation expected across the higher terrain of the Tug Hill Plateau. The same area is under a Winter Storm Watch from Saturday afternoon into Sunday, the NWS confirms.
A Winter Storm Watch indicates the potential for significant snow, sleet or ice accumulations that may affect travel, while a Winter Weather Advisory indicates periods of snow will lead to travel difficulties, including snow-covered roads and a possible significant reduction in visibility.
"Travel could be very difficult to impossible. Areas of blowing snow could significantly reduce visibility. The hazardous conditions could impact the morning or evening commute. The cold wind chills could cause frostbite on exposed skin in as little as 30 minutes. If you must be outside, be sure to cover all exposed skin. Frostbite can occur in 30 minutes or less with apparent temperatures of 15 below zero or colder," the NWS warns.
Portions of northern Pennsylvania, as well as western and central New York through northern New England, will see around six to 12 inches of snow from Saturday to Sunday, according to AccuWeather.
Up to 16 inches of snow are forecast for the Adirondacks and Green and White mountains of New England, while the mountains of Pennsylvania to coastal Maine may receive between three and six inches of snow, according to Accuweather.
Helped by heavy snow, strong winds and lake-effect squalls (quick burst of intense heavy snowfall that can cause rapid reduced visibility and whiteout conditions in seconds), the storm in the northeast will strengthen into a bomb cyclone blowing out over Canada's Atlantic region, AccuWeather reports. Blizzard and high wind warnings have been issued across parts of Atlantic Canada.
A bomb cyclone takes place when a low-pressure system drops "at least 24 millibars over 24 hours. A millibar measures atmospheric pressure," the National Oceanic and Atmospheric Administration National Ocean Service explains.
"The formation of this rapidly strengthening weather system is a process called bombogenesis, which creates what is known as a bomb cyclone."
The barometric pressure around Canada's Newfoundland region has been forecast to drop from 29.18 to 28.35 inches of mercury within 24 hours into Friday evening. "This rapid pressure fall of 0.83 of an inch of mercury far exceeds the criteria, 0.71 of an inch of mercury drop in 24 hours, for a bomb cyclone," said AccuWeather meteorologist Jesse Ferrell.
The low-pressure system is forecast to bring showers and thunderstorms to the southeast of the country on Saturday, including to the Tennessee/Ohio Valleys, with cold temperatures between 10 F and 20 F below average expected in the Ohio Valley and north central region, the NWS reported.