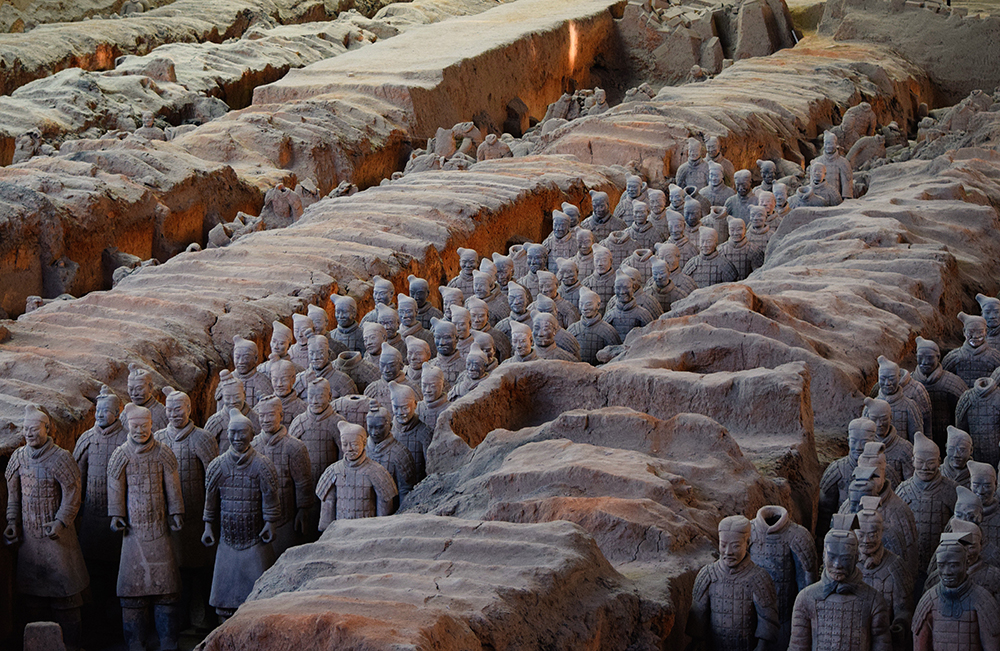 Thirty-two states and the District of Columbia are scrambling to address a Trump administration policy change that will keep nearly 700,000 of their poorest residents from accessing the Supplemental Nutrition Assistance Program, formerly called food stamps.
Secretary of Agriculture Sonny Perdue announced last month that in an effort "to restore the dignity of work," the Trump administration would limit states from waiving work requirements in areas of high unemployment for people between the ages of 18 and 49 who are childless and not disabled.
The change will affect hundreds of thousands of people and create a tremendous amount of work for small state agencies over a short timeline
Under current rules, this group is required to work at least 20 hours a week for more than three months over a 36-month period to qualify for SNAP, but states were able to acquire a waiver from the federal government in areas of their state that faced high unemployment.
That's no longer the case after April 1 when the administration's latest rule takes effect, leaving affected states rushing to notify the residents at risk of losing their benefits. Many are also working to mitigate the fallout by ensuring that those affected are indeed "able-bodied" and don't fall under a limited number of exemptions, including taking care of a child or an incapacitated person, physical or mental limitations, participation in an alcohol or drug treatment program, pregnancy or pursuing school or volunteer work.
State leaders and hunger advocates in Washoe County, Nevada which stretches from Reno to the state's northern border have a head start on notifying residents after the county lost its waiver for the first time last year. Employment levels rose amid a technology industry boom in the county's larger cities, meaning the county no longer qualified for the waiver.
The preparations over the past year in Washoe included retraining the state and advocates' workforce so that they fully understood the rule, and creating a work group to put out notifications and make contact. The efforts ultimately reduced the number of people losing their benefits from 4,000 to 2,300.
This was the first time in 10 years that the work requirements ever had to be applied, Shane Piccinini, a public policy advocate at the Food Bank of Northern Nevada, explained. There were people in health and human services and in the food bank who deal with this population who had never had to work with these rules before and had to learn them.
Piccinini said that struggle is now going to spread across the country, and it comes with a much more aggressive timeline than Nevada faced, as the state was aware of its changing labor market. States only have a few months before the rule is enacted to identify the affected people, ensure they are informed that they will lose access to the benefit, and investigate whether they were correctly categorized as able-bodied.
As of January, Nevadas working group consisting of the two food banks and the state agency is back in place in preparation for the Trump administrations change. The state anticipated that this rule might go through and expanded the training of its staff in early 2019 to develop upon the resources it dedicated for Washoe County.
An Urban Institute study estimates that more than 30,000 Nevadans could be at risk of losing their benefits.
Let our news meet your inbox. The news and stories that matters, delivered weekday mornings.
Through the food banks, through mass mailings, social media and contact with the [Retail Association of Nevada], we were able to notify every Nevadan that was impacted in Washoe County, Robert Thompson, the deputy administrator for the division who oversees SNAP, said. We are following that exact same frame now for the rest of Nevada.
Its a playbook that other states may now be scrambling to emulate.
States reach out to thousands
NBC News contacted a handful of states that could see the biggest impact in the country, including California, Pennsylvania, Louisiana and Illinois, to get an idea of how they are attempting to prepare for huge portions of their populations losing access to benefits that put food on their tables.
Collectively, those states could see as many as 383,000 people lose access to the program, according to an Urban Institute analysis.
Teresa Miller, the secretary of Pennsylvanias Department of Human Services, said her team is in constant meetings with SNAP recipients, food banks, consumer and hunger advocates and others to brainstorm ways to use their existing resources to mitigate the impact on nearly 100,000 of their residents.
Theyre hoping to lessen the number of people affected and ensure that those who are have as many work and training programs as possible so they can fulfill their work requirements.
We do want to do everything we can to mitigate the impact, so before we communicate this all to people, we want to have a strategy fully in place, Miller said. We are on very tight timelines, and, with no investment from the federal government, we need to do right by the taxpayer and make sure were setting people up for success.
Miller added that cutting benefits does little to help people find work and ultimately does not enable people to become contributing taxpayers, as it does nothing to break the cycle and barriers of poverty. She noted that many in Pennsylvania and other states' rural counties must travel long distances to find work, which is particularly challenging for low-income individuals.
California, meanwhile, is also spreading a wide net to track potentially 400,000 people who are at risk of losing their benefits because of the rule change, according to Scott Murray, the deputy director of public affairs at the California Department of Social Services.
"The Department is working closely with counties and other partners, including local community organizations and emergency food providers, to prepare for this significant change in CalFresh eligibility," he said in a statement, referring to SNAP. "The rule will impact administration of the program, but more significantly, will impact people who may experience food insecurity and an inability to meet other basic needs, such as housing."
In Illinois, the Department of Human Services created dedicated teams in all of its local offices across the state to focus on the affected population at an individual level, as well as developing partnerships with local groups to create training and work opportunities.
But the change is onerous for the agency, department spokeswoman Meghan Powers said, especially because the Trump administration hasnt provided any infrastructure or funding to help those affected find work which was the rule changes stated goal. Illinois is now also working to strengthen its food pantries across the state because needs will likely grow.
That is one of the issues with the new federal rule is that it didnt come with any additional funding for our employment and training programs, so were working with the current funding we have for it, she said. We have some programs we do with the state and are trying to be more creative with the funding that we do have. But there is definitely more of a burden on the state.
Fortunately Illinois is slightly ahead of the game, preparing in a similar manner to Nevada. Cook County the largest county in the state with Chicago at its center lost its waiver as of Jan. 1. They were able to expand their workforce training across the state in preparation for the April 1 rule change over the previous year.
Other states, however, are still working to just get an idea of what areas and people will be affected, and what the rule change really means for them.
A spokeswoman for the Louisiana Department of Children and Family Services, which oversees the states SNAP program, said they are still waiting for an analysis of those who will be affected by the rule change. An estimated 26,200 people in Louisiana will lose their benefits, according to the Urban Institute.
It doesnt take effect until April, so we still have a couple of months to analyze it and firm up our plan, Catherine Heitman, the communications director for the state agency, said. But well be communicating with everyone affected.
This is only the first of three rules in the Trump administration pipeline that will negatively impact enrollment or the size of benefits in the SNAP program.
The remaining two rules would cap deductions for utility allowances and keep states from automatically enrolling families into SNAP when they receive other forms of federal aid. Millions would have lost access to food stamps or seen their benefits reduced if those same rules had been applied in 2018, according to the Urban Institute.
Collectively, all three, we dont know what that impact will be, Miller said over the phone from Pennsylvania. This represents the most significant anti-hunger program this country has. It helps people get out of poverty, and it makes no sense to undermine that. It seems cruel and inhumane to take away peoples access to food.