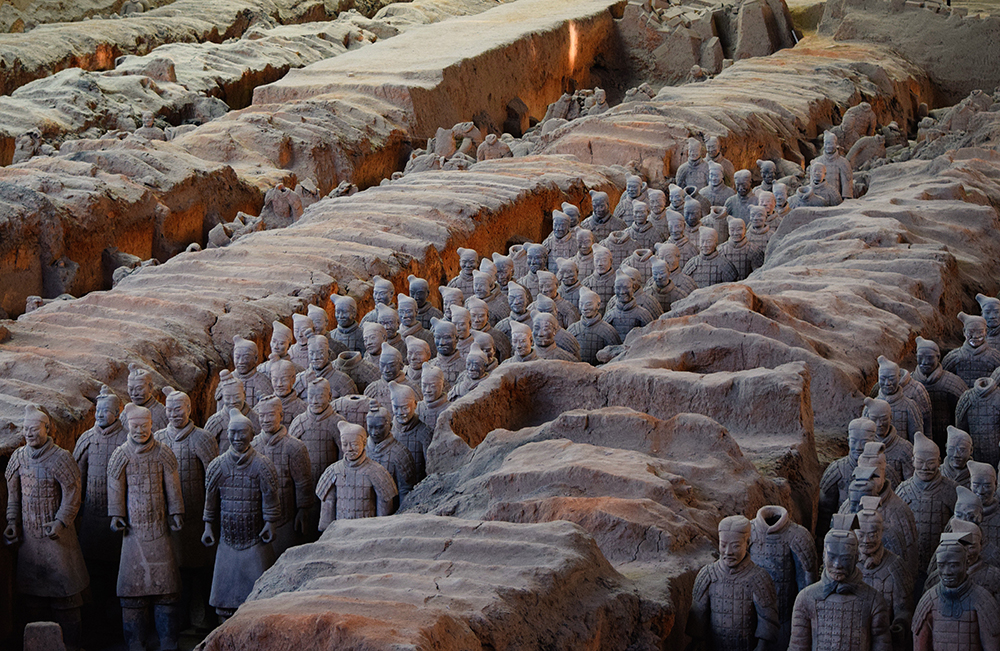 Every few minutes, the state-of-the art orange robot slows its steady, precise pace. Her cameras have automatically detected an emerging weed; instantly one of the 48 nozzles on the attached spray boom targets a minuscule amount of herbicide at the offending plant to kill it off before it can spread or seed.
Then Juliet trundles on, with no thought of a break or knock-off time. She can cover the vast, flat wheat paddock, and kill all competing weeds, in a day; a task that would take a big tractor with a driver nearly three days. The cost and chemical usage is reduced to such an extent that weed-inspection can be repeated cost-effectively every three weeks, instead of just once or twice a year, preserving critical soil moisture for the next crop.
At Moonie, 600 kilometres south of Emerald, Juliets robot-brother Oscar is similarly hard at work, continuously seeking weeds in a mung bean paddock. On the Sunshine Coast, fellow robot Kilo is ceaselessly trimming grass at a turf farm 24/7, making the premium turf for sale more resilient and thicker.
Andrew and Jocie Bate remotely monitor the progress and vital statistics of Juliet, Oscar and Kilo using the special SwarmConnect phone app from their bush office.
We wouldnt have survived without the [federal] R&D tax incentives they made all the difference.
Jocie Bate
In a business breakthrough last November, SwarmFarm sold its first robot commercially, becoming only the second company in the world to have developed farm robots from start to commercial finish. The 11 rusty robot prototypes weathering outside next to SwarmFarms new $500,000 office and assembly factory are testament to years of patient trials and experiments.
SwarmFarm now has seven lightweight robots working on private farms. Another 18 are on order from farmers and agribusinesses around the country in 2020.
Its business model is to lease out a robot for $70,000 a year. After three years, the robot is replaced at no extra cost to the farmer, because technology is advancing so rapidly.
Light-bulb moment
We dont sell them outright because we dont want our early adopters, who are also our strongest supporters, to be dissatisfied; robotics is moving so fast that the current models will be obsolete by 2023, says Bate. So we lease them out, then take them back and replace them; there is no point in servicing old models when new technology is available.
SwarmFarm fully backs and services the robots, or farmers can choose to stock modulised spare parts and fix any issues themselves. Bate is determined the vital Right to Repair principle will remain with his farmers, so they are in control of the technology and robot downtime, and not dependent on any dealer network.
Early corporate farming adopters of the technology include Macquarie Agricultures cropping businesses Viridis Ag and Lawson Grains they have three SwarmFarm weed-seeking robots in action on their NSW cropping farms and Treasury Wine Estates, in conjunction with Wine Australia.
For us, the end game in broadacre cropping is to lower the per unit cost of production, says Sean OReilly, head of cropping for Macquarie Agriculture. Essentially, we want to grow more crop with less cost and product [chemicals and fertilisers]; we are always open to new technology.
[If] robots can reduce our spray use to just 2 or 3 per cent [by weed-seeking and targeted micro-sprays] thats a significant reduction in chemical usage, as well as its application being much more timely, we dont need to wait for staff, and it can be out there doing the job 24 hours a day.
Solidly-built Bate, a down-to-earth farmer, clearly remembers his light-bulb moment eight years ago. He was sitting in his powerful $500,000 tractor, monotonously spraying weeds in the dark while his kids went to bed without seeing their dad yet again.
Machines were getting bigger, wider, heavier and more expensive; there was this mad boom to always farm bigger and faster too, says Bate. I was frustrated with spending more time in my tractor and less time with my family. If the one big tractor we had [had] broken down, everything stopped; we had become so reliant.
The farm was also experiencing problems with weeds that had become resistant to commonly used chemicals, such as glyphosate (Roundup), while crop yields had plateaued as a consequence of falling soil fertility, ground compaction by heavy machinery and weed resistance. Profitability was down as chemical, fertiliser, fuel, machinery and labour costs all rose.
Technological alternatives
Bate flipped his thinking to wonder if bigger might not be necessarily better when it came to farm machinery. He began to consider technological alternatives. Instead of using one large expensive tractor, Bate futuristically envisaged farmers using swarms of small, simple, clever robotic machines in their paddocks, that could potentially toil for 24 hours a day, seven days a week, without needing a lunch break or annual holidays.
I started to wonder if we were doing it right; if we couldnt be more efficient and timely, and do it all at a lower cost by farming in a completely different way, he says.
He and Jocie, an agricultural economist, set up SwarmFarm Robotics in 2012. At the start, they were a team of two Andrew as chief executive and Jocie as chief financial officer, positions they still hold building their dreams from the back verandah of their Gindie farm, toddlers at foot.
Since then the Bates have spent more than $5 million developing their farm robot vision.
In 2012, there was no start-up or incubator culture to help. But along the way, they have been assisted by research co-operation with several universities, industry partnerships with companies such as Bosch, Elders and Telstra, and grants from the federal and Queensland governments.
The rest of the project they have funded themselves. But we wouldnt have survived without the [federal] R&D tax incentives they made all the difference, says Jocie Bate.
Rapid expansion is next. A $6 million capital raising is planned and the search is on for the right minority partners who understand agriculture and are prepared to have a big picture long-term vision to transform agriculture globally using robots. Despite myriad inquiries, Bate says SwarmFarm Robotics is not for sale.
From having no staff six years ago, the business now employs 17 highly qualified and mostly under-30 staff, all trained in mechatronics, robotics, electrical engineering, IT, physics and agronomy. Most have moved to remote Emerald from Sydney and Brisbane.
Its really cool we are building careers and jobs like this in rural Australia; no one thought we could succeed without being in a capital city, says Jocie Bate. It also shows that robotics and autonomous agriculture is creating jobs of the future on farms and in agriculture, not replacing them.
Future robots
Lightweight Juliet uses 30-40 per cent less fuel than a big tractor and the company is working on solar and electrical power options, as well as battery storage, for future robots.
Andrew Bate is investigating how his future robots might incorporate microwave technology or even mechanical removal (digging) to kill weeds as he predicts imminent price premiums for wheat and other food crops grown without chemicals.
Scalability of the technology is another bonus. For example, a small farmer in a Third World country may not be able to afford the latest giant John Deere tractor, but could lease a small robot to do the same job from his village farmer co-operative. A rich grain farmer in northern NSW, on the other hand, might decide to have 10 robots working together in one paddock.
This revolution is not just about Australia; farmers in developing nations have been left behind in agricultural advances because they have smaller farms and less money now with good connectivity they can catch up and leapfrog ahead, enthuses Bate.
Im not resting until this goes global because robotics and the new farming systems it will enable have a great contribution to make to better farming, more food production and improved environmental sustainability worldwide.