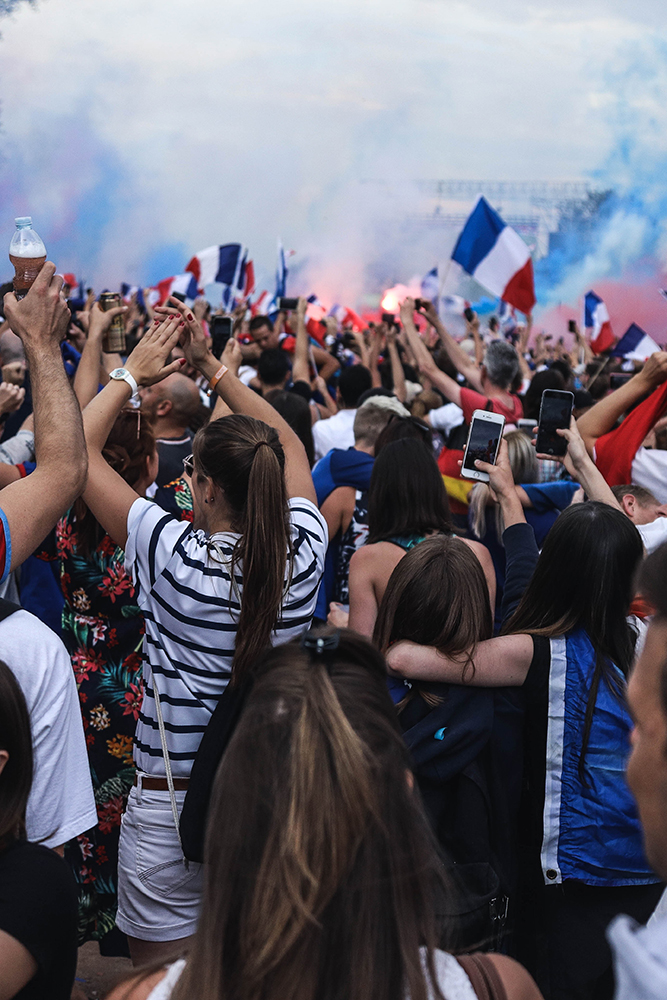 The Batman director Matt Reeves and star Robert Pattinson provided fans with their first extended look at the 2021 reboot at DC FanDome. And, boy, what a hell of a trailer it was. Moody, atmospheric, a murder mystery, and all of it set to Nirvana's "Something in the Way".While Reeves had previously posted The Batman costume camera test (with its hint of Michael Giacchino's score) and Batmobile photos from the set, the DC FanDome panel reveal offered the first extended look at Pattinson's Dark Knight in action, the new Batman costume, what Robert Pattinson's Batman sounds like, the movie's cast, and the new Batmobile in action.The Batman trailer features a lot of Jeffrey Wright as GCPD's Jim Gordon who, along with his fellow cops, are investigating a brutal murder within an affluent mansion. Could it be the home of a mob boss? Who is that masked killer? All we know for sure is that the killer left a message for Batman.
Want a closer look at the trailer? We've done the work for you! Here are 63 stills, screencapping just about every unique still in the first official teaser trailer for The Batman:
Reeves revealed during the panel that the murders Batman is investigating in the story are tied to the history of Gotham, and the deep corruption in the city, which leads to Batman exploring his origins without the movie necessarily having to depict that.
Matt Reeves also confirmed that Bruce Wayne made the Batsuit himself and that star Robert Pattinson had a lot of input into the suit's creation since he was the one who had to wear it and be able to move around and fight in it. (It took about a year to design both the Batsuit and Batmobile, Reeves revealed.)
Batman and the GCPD appear to be fine working together … until some sort of altercation breaks out in that holding cell. Was Batman caught? Or are Gordon and the cops trying to keep him from beating the tar out of a suspect? Gordon appears to be either warning or restraining him at one point.
We get a lot of footage of Zoe Kravitz in her Catwoman outfit, which seems very homemade and less of a costume per se. She even spars with Batman at one point, who seems surprised by her martial prowess. But as Reeves pointed out in the panel, she is not yet Catwoman in this movie, She will emerge as Catwoman.
We get a very quick shot of what appears to be of a heavily made-up Colin Farrell as Penguin standing in the rain. Someone get that man an umbrella! Reeves said he is still "Oz" at this point and doesn't like being called Penguin. The movie is about the snowballing of these characters into who they will become. Reeves also said Riddler is just starting out at this point in the story.
While we don't see Andy Serkis' Alfred we do hear him speaking to Bruce Wayne at one point, where he observes that he's becoming quite the celebrity. We do see Batman's work station in the Batcave, the Batmobile parked nearby.
Much of the trailer establishes the face-painted street gang members Batman confronts, including one prolonged shot where he beats the living crap out of one goon's face before telling, "I'm vengeance." Betcha thought he was gonna say "I'm Batman," didn't you?
We see much more of Batman's costume here, including the lenses that cover his eyes (but notice at the end that Bruce still wears black makeup over his eyes). It should also be noted that Bruce goes out in public at one point on a motorcycle with half his face covered but not in his Batman costume.
And that voice at the end of the trailer — is it Riddler? Hush? The Holiday Killer? "You're a part of this, too," the voice says. "How am I part of this?," Batman asks. "You'll see …"
Matt Reeves said that gothic Liverpool, England — yes, the home of the Beatles! — is the stand-in for Gotham City, although the director hopes that viewers won't be able to identify where this Gotham is exactly.
Reeves also said Gotham City is afraid of Batman in this story. He's in his second year and is not yet the symbol of hope that he will become so they are unnerved — those who believe he's even real — by his violent vigilantism.
He also said we will see this Batman mistakes during his investigation and grow from it. Reeves cited Darwyn Cooke's "Ego" storyline as a comics influence on Batman/Bruce Wayne peering into himself but also cites the movie Chinatown as a detective story about a gritty, flawed investigator looking into murders in a deeply corrupt place. The French Connection and Taxi Driver were also cited as film influences.
For more Bat-coverage, feast your eyes on the first images from The Batman, The Batman's new logo and this sweet Jim Lee artwork, get the latest on when The Batman will resume filming, and learn about the GCPD spin-off series coming to HBO Max.
And for more from DC FanDome, check out what we learned about Ben Affleck and Michael Keaton both returning as Batman in The Flash movie!