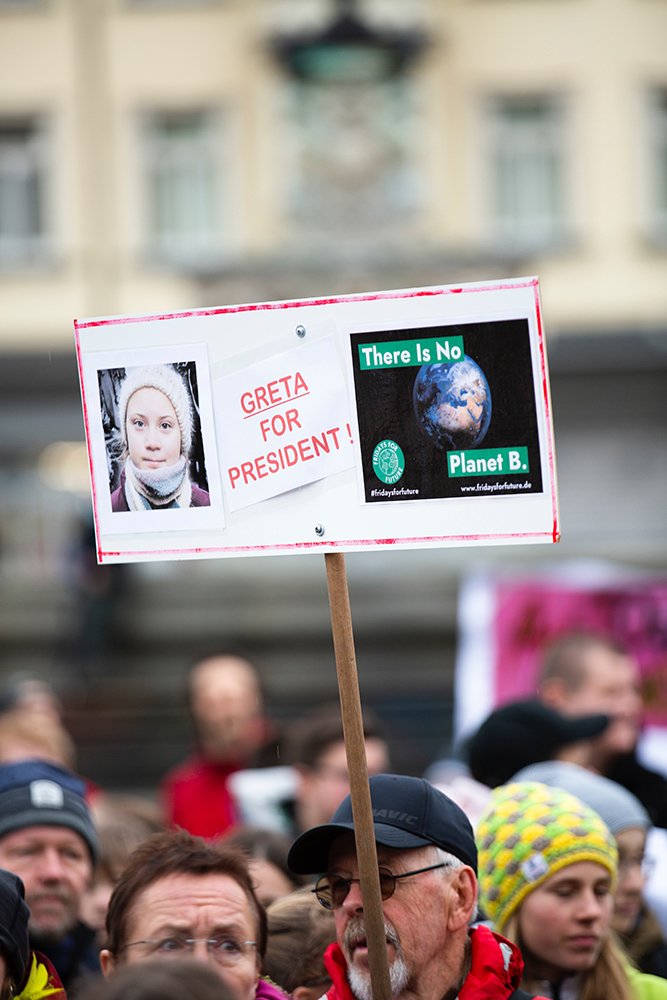 The latest:
Canada reports zero COVID-19 deaths for first time since March.
Ontario Premier Doug Ford calls out Trump for trying to stop export of masks.
No plans to tighten restrictions in Canada as COVID-19 cases increase in some provinces.
NBA player Danuel House ejected from 'bubble' for unauthorized guest.
Ontario coronavirus cases cross 200 mark for first time since July.
Quebec bans karaoke after event linked to 80 cases of coronavirus.
UN warns worst impacts from pandemic on poverty yet to come.
India edges closer to recording nearly 100,000 coronavirus cases in 24 hours.
Canada reported zero COVID-19 deaths in the past 24 hours for the first time since March 15, according to public health agency data released late on Friday.
Canada's death toll from the pandemic stood at 9,163 as of Friday, the same as Thursday, government data showed.
A CBC News tally of deaths based on provincial reports, regional health information and CBC's reporting stood at 9,205 at 9 p.m. ET Friday. 
The health agency data also showed that the number of positive cases rose by 702 to 135,626 on Friday from the previous day. Provinces and territories listed 119,674 of those as recovered or resolved.
Despite the steady increase of confirmed cases in some provinces, Chief Public Health Officer Dr. Theresa Tam said that officials are trying to not "go backwards" by tightening restrictions again.
"I think it's about adaptation. There is not a simple level of which someone will roll back a particular measure, but we just have to watch it really carefully so that things don't escalate to the extent that we can't manage," Tam said at a COVID-19 update in Ottawa on Friday afternoon.
She said as colder weather approaches, people will be indoors more often and need to "be careful what we're doing at home [and] inside."
In Ontario, Premier Doug Ford urged residents to work together and continue to distance and avoid large gatherings as the province recorded its highest daily total of new cases since July.
WATCH | Ford encourages Ontarians to work together:
Premier Doug Ford thanked Ontarians for doing a 'great job' handling the coronavirus. Ford also said 'never again' would the province rely on a foreign government to supply PPE after U.S. President Donald Trump tried to cut off mask exports in the spring.2:36
The province reported 213 new cases of coronavirus on Friday, marking the first time its numbers have crossed the 200 mark in months. 
Ford also called out U.S. President Donald Trump and vowed to "never again" rely on foreign government to supply personal protective equipment after Trump tried to cut off mask exports in the spring.
Here's what's happening around the rest of Canada
The Quebec government formally announced a ban on karaoke in public venues Friday, and will also now require bars to keep a register of customers a measure that had previously been recommended but not obligatory.
The decisions are intended to reduce the risk of COVID-19 transmission. Quebec recorded 219 new cases on Friday, the highest daily number since June 6, prompting Premier François Legault to once again urge residents to stay vigilant and avoid large social gatherings.
WATCH | Back-to-school questions and answers on Instagram Live:
In announcing the ban on karaoke, the Quebec Health Ministry cited the projection of respiratory droplets when singing and the tendency among singers to share microphones. It also noted recent cases of transmission connected to karaoke events.
A karaoke night held at a Quebec City bar on Aug. 23 has been linked to more than 80 cases of COVID-19.
Universities across Saskatchewan began largely remote fall semesters this week. Now, students at the University of Regina, University of Saskatchewan and Saskatchewan Polytechnic have learned they will not be returning to campus in the new year. 
Universities have announced their intention to continue delivering most classes online through winter 2021 to help slow the spread of COVID-19. A small number of labs, studios and seminars will continue to be taught in person. 
University of Regina interim president and vice-chancellor Thomas Chase said this plan, while disappointing to many members of the university community, was necessary for public health.
Health officials in British Columbia say they're prepared for the likelihood that there will be cases at schools and will alert the public when there's an outbreak.
WATCH | Dr. Bonnie Henry sees a COVID-19 vaccine by summer 2021:
B.C. Provincial Health Officer Dr. Bonnie says she's monitoring the development of at least eight possible vaccines for COVID-19. The "optimist" in her hopes at least one of them will be available, at least to some of the population, by summer 2021.0:54
Provincial Health Officer Dr. Bonnie Henry said if there are exposures at school, learning groups or individual schools could be closed.
However, Henry said she does not foresee a scenario where the entire public school system shuts down again as it did at the outset of the pandemic.
Schools across British Columbia reopened yesterday, as the province set a new daily record of coronavirus cases with 139.
A doctor who has been working with some of Calgary's most vulnerable citizens during the COVID-19 pandemic is worried homeless shelters won't have enough space to keep everyone safe once the cold weather hits.
"Currently at least in Calgary, and I expect it's reflected in other parts of the province there just simply isn't enough space for people to be much more than, in the peak of winter, inches apart," said Dr. Richard Musto, a retired public health officer who is volunteering during the pandemic.
Beds, cots and mats are to be spaced two metres apart if there is enough room, according to the Alberta government's guidelines for shelters. But, acknowledging space limitations, the document says it's acceptable for people to sleep one-metre apart head-to-foot when there isn't an outbreak.
Musto said the rules mean staff may have to scramble to move people if cases arise.
Here's what's happening around the world
According to Johns Hopkins University, the global total of confirmed coronavirus cases stands at more than 28.3 million. More than 912,000 people have died, while 19 million have recovered.
The United Nations independent expert on poverty is warning that the worst impacts from the coronavirus pandemic on poverty are yet to come, and that measures taken by governments to protect people so far have been insufficient.
"Current measures are generally short-term, the funding is insufficient and many people will inevitably fall between the cracks," said Olivier De Schutter, a Belgian legal scholar appointed by the UN Human Rights Council as special rapporteur on extreme poverty and human rights.
WATCH | Russia begins mass testing of expedited COVID-19 vaccine:
Russia has started inoculating 40,000 volunteers with its Sputnik V COVID-19 vaccine as part of its accelerated trials. The scientific community has concerns about the vaccine, but the Kremlin says the vaccine is safe, citing results published in a respected medical journal that said the treatment had a strong safety profile.2:04
De Schutter said the economic downturn resulting from the pandemic is unprecedented in times of peace since the Great Depression in the 1930s.
In the United States, the NBA removed Houston Rockets forward Danuel House from its Orlando, Fla., campus for violating health and safety protocols after he brought a guest inside the so-called "bubble," the league said on Friday.
The league, whose season was suspended in March due to the COVID-19 outbreak, resumed play in July in a fully quarantined setting at Walt Disney World.
"House had a guest in his hotel room over multiple hours on September 8 who was not authorized to be on campus," the NBA said in a written statement. "Mr. House is leaving the NBA campus and will not participate with the Rockets team in additional games this season."
The reproduction (R) number of COVID-19 infections in the United Kingdom has risen above 1, the Government Office for Science said on Friday, indicating a risk that the overall epidemic is growing.
The U.K. R number, which represents the average number of people that one infected person will pass the virus on to, is believed to be between 1.0 and 1.2, the government said, up from 0.9 to 1.1 last week.
An R number above 1 can lead very rapidly to exponential growth, although the figures are driven by local outbreaks, and scientists have said that the estimates are less reliable when overall incidence of the virus is low.
WATCH | Hemp grower touts virtues of compostable masks:
French mask creator Frederic Roure urges the use of organic products to make masks to help replace some of the billions of disposable ones.1:15
Frédéric Roure, an entrepreneur in France, is urging people to use masks made from organic products in hope of reducing the use of disposables.
India edged closer to recording nearly 100,000 coronavirus cases in 24 hours as it ordered retesting of many people whose first results were from the less reliable rapid antigen tests being widely used.
There were a total of 96,551 confirmed cases, taking the tally to over 4.56 million. The Health Ministry on Friday also reported another 1,209 deaths for a total of 76,271.
Myanmar on Friday reimposed tough measures to control the spread of the coronavirus, banning travel out of the country's biggest city, Yangon, and grounding all domestic flights. Both measures, announced just hours before taking effect, will be in place until Oct. 1.
WATCH | Be concerned about outbreaks in schools, not individual cases, says expert:
Infectious diseases researcher Craig Jenne says he expects to see cases of COVID-19 appear in schools, but the real concern is cases becoming outbreaks.1:06
An upsurge in coronavirus cases that began in August in the western state of Rakhine has since spread to other parts of the country. Health authorities had already ordered partial lockdowns in 29 of Yangon's 44 townships, and roadblocks were set up Friday closing some smaller streets in the city.
South Korea posted a slight rise in daily coronavirus cases on Friday, as infections eased from a church and political rally that sparked a second wave of outbreaks, and new cases emerged in religious and sporting groups and a university hospital.
The Korea Center for Disease Control and Prevention reported 176 new cases as of midnight Thursday, which brought the total infections to 21,919, with 350 deaths.
The fresh wave of infections is being blamed on a church whose members attended a large protest in downtown Seoul last month, which drove the number of daily cases to its peak in months of 441 in mid-August.
Thai health authorities on Friday confirmed another coronavirus infection had been detected in the country, in an Uzbek professional soccer player, eight days after the virus resurfaced following a more than three-month absence.
The man had a positive result following a mandatory pre-match test on Tuesday, despite having completed quarantine on Aug. 27 after three prior negative tests, health officials told a news conference. The man, 29, arrived in Thailand on Aug. 13.
Yong Poovorawan, a virology expert from Bangkok's Chulalongkorn University, said the virus incubation period in the man would have been longer than 14 days and it was unlikely to have been domestically transmitted.