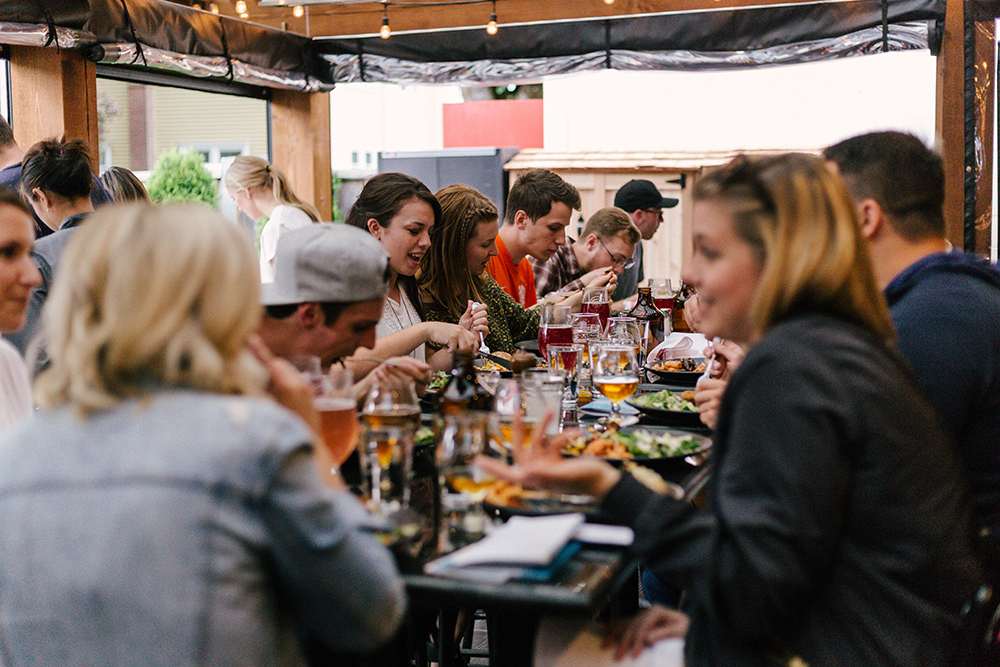 A woman sits outside wearing a protective mask on February 9, 2020 in Wuhan, China. Flights, trains and public transport including buses, subway and ferry services have been closed for eighteenth days. The number of those who have died from the Wuhan coronavirus, known as 2019-nCoV, in China has climbed to 813.
This is a live blog. Please check back for updates.
All times below are in Beijing time.
6:45 pm: Mongolia suspends coal exports to China until March 2 amid coronavirus outbreak
Mongolia has suspended deliveries of coal across its southern border into China until March 2, Reuters reported Monday, citing the country's National Emergency Commission.
The move is designed to prevent the spread of the coronavirus, with the commission also recommending the country suspend its Tsagaan Sar Lunar New Year celebrations later this month.
Mongolia has not yet reported any cases of the coronavirus.
6 pm: UK confirms four new coronavirus cases, bringing the country's total to eight
The U.K. has confirmed four further cases of the coronavirus, bringing the total number of cases in the country to eight.
The new cases are all known contacts of a previously confirmed U.K. case, with the virus passed on in France, the Department of Health and Social Care said in a statement on Monday.
"The patients have been transferred to specialist NHS centres in London, and we are now using robust infection control measures to prevent further spread of the virus," Chris Whitty, England's chief medical officer, said in a statement via Twitter.
Earlier in the day, the U.K. declared the coronavirus a serious and imminent threat to public health. (See 4 p.m. update).
5 pm: Cruise ship off the coast of Japan confirms 66 additional cases, bringing total to 136
The Diamond Princess cruise ship off the coast of Japan has confirmed 66 additional cases of the coronavirus on Monday, bringing the total number of infections to 136.
The additional cases are from Japan (45), the U.S. (11), Australia (four), Philippines (three), Canada (one), England (one) and Ukraine (one).
Princess Cruises told NBC News in a statement that it was continuing to follow guidance from Japan's health ministry regarding plans for disembarkation protocols to provide medical care for these new cases.
The ship was quarantined for two weeks after a previous guest, who didn't have any symptoms while onboard, tested positive for the disease six days after leaving the cruise ship. (See 2:54 p.m. update).
It was not expected that additional cases would be reported involving individuals who were exposed prior to the start of the quarantine, Princess Cruises said Monday.
4:20 pm: Sony withdraws from major Barcelona conference over coronavirus concerns
Japan's Sony has announced it will not attend Mobile World Congress (MWC) in Barcelona, Spain later this month, citing concerns over the fast-spreading coronavirus.
"As we place the utmost importance on the safety and wellbeing of our customers, partners, media and employees, we have taken the difficult decision to withdraw from exhibiting and participating at MWC 2020 in Barcelona, Spain," Sony said in a statement on Monday.
MWC is scheduled to run from Feb. 24 to Feb. 27. It is the world's largest telecom industry event and attracts more than 100,000 visitors each year.
Amazon, LG Electronics, Ericsson and Nvidia have also pulled out of the conference.
4 pm: UK declares coronavirus a 'serious and imminent' threat to public health
Britain has declared the coronavirus a serious and imminent threat to public health, shortly after it was confirmed that four patients in England had now tested positive for the virus.
"The Secretary of State declares that the incidence or transmission of novel Coronavirus constitutes a serious and imminent threat to public health," the U.K. health ministry said in a statement on Monday.
"Measures outlined in these regulations are considered as an effective means of delaying or preventing further transmission of the virus."
The move will provide the U.K. government with additional powers to tackle the outbreak.
3:28 pm: China says two foreigners have died from the coronavirus, others undergoing treatment
The coronavirus has killed two foreigners, a U.S. citizen and a Japanese national, China's Ministry of Foreign Affairs said Monday.
That makes a total of 27 confirmed foreign cases in China as of 8 a.m. Monday, local time, spokesman Geng Shuang said, according to an official translation. He added that three people have recovered. Cheng
2:54 pm: More confirmed cases reported onboard cruise ship off the coast of Japan
Japanese news outlets reported, citing a government official, that more than 60 additional people on board the Diamond Princess cruise ship have tested positive for the virus. The ship, operated by Carnival's Princess Cruises, is carrying more than 3,700 passengers and crew and has been quarantined in Yokohama since early February.
On Sunday, Japan's health ministry said that of the 336 people tested to date, 70 were confirmed to have the coronavirus. If the additional numbers reported Monday are confirmed, then that would bring the total number of infected people on the ship to at least 130.
The ship was quarantined for two weeks after a previous guest, who didn't have any symptoms while onboard, tested positive for the disease six days after leaving the cruise ship.
1:57 pm: Singapore supermarkets see empty shelves as people stocked up on supplies over the weekend
Supermarkets in Singapore's Tanjong Pagar neighborhood, part of the city-state's central business district, had been largely replenished as of 11:00 a.m. Monday morning following a rush over the weekend which saw shelves cleared and queues snake out the door as residents rushed to stockpile goods.
Shelves of household goods such as toilet paper, cleaning products and pet food remained bare Monday, but the sense of panic appeared to have abated, according to shoppers CNBC spoke to.
"I think it all stems from the run in Hong Kong, but I think people are overreacting. I'm personally not too concerned," one man who did not wish to be named said at FairPrice supermarket's Tanjong Pagar outlet.
Shelves storing paper products and pet food lay bare in FairPrice supermarket's Tanjong Pagar outlet in Singapore.
Another woman who was looking to purchase a thermometer at her boss' instruction said she felt the sense of urgency had "died down" since Singapore raised its health warning to Orange on Friday.
As of Feb. 9, 12 p.m., the city-state had a total of 43 confirmed cases of the coronavirus. Gilchrist
1:45 pm: Airbnb suspends Beijing bookings until the end of the month
Airbnb said it has suspended bookings of all listings in Beijing, with check-in dates from Feb. 7 to Feb. 29, in guidance from local authorities for the short-term rental industry.
Airbnb in a statement to CNBC said it "will refund and support guests who had cancelled reservations. And we will continue to work diligently to build programs that support our community of hosts."
12:52 pm: China's commerce ministry tells local branches to help foreign-invested companies
China's Ministry of Commerce issued a notice Monday telling local branches to help foreign-invested enterprises and work on attracting foreign investment in the wake of virus-related disruptions.
The five-point announcement included: helping the businesses resume normal production operations, improving services for foreign-invested projects and increasing transparency and fair play in accordance with the newly enacted foreign investment law. That's according to a CNBC translation of the Chinese text.
The American Chamber of Commerce in Shanghai said Friday that out of 127 companies surveyed, 87% of respondents believe the coronavirus outbreak will have a direct impact on 2020 revenues, with nearly a quarter expecting a decline of at least 16%. Cheng
12:38 pm: China's consumer prices rise, beating forecast
Consumer prices in China rose 5.4% year over year in January, official data showed, more than the 4.9% forecast by analysts in a Reuters poll. Higher food prices were the main driver of the overall rise in consumer prices.
The National Bureau of Statistics of China said in a statement on Monday that last month's jump in consumer prices was due to the Lunar New Year festivities, an outbreak of a new coronavirus and a lower base of comparison with last year's prices.
Julian Evans-Pritchard, senior China economist at consultancy Capital Economics, said: "It appears that supply disruptions and hoarding due to the coronavirus outbreak helped to keep food prices elevated during the week after Chinese New Year, when they would normally drop back." Lee
12:02 pm: LPGA cancels Singapore, Thailand tournaments
Women's professional golf body LPGA said Monday it will cancel two upcoming tournaments in Thailand and Singapore due to the coronavirus outbreak.
Other sports events in the region have either been canceled or postponed, such as the World Athletics Indoor Championships that was due to be held in Nanjing, China in May.
10:58 am: China's international profile could diminish, Fitch Ratings says
The coronavirus outbreak could diminish China's international profile for two reasons, according to ratings agency Fitch. First, China will turn inwards and second, foreigners will turn away, it said.
"China's political priority will be developing a strategy and implementing tactics to confront the virus and its fallout so as to preserve the leadership credentials of the Party. This will be time-consuming and resource-intensive," James McCormack, global head of sovereign ratings at Fitch, wrote in a note.
"Short of an unforeseen exogenous crisis, it is hard to imagine international events of any sort being given a higher priority in Beijing. In the short term, at least, an inward orientation among Chinese policymakers is inevitable," he said.
10:36 am: Chinese Premier Li held a phone call with German Chancellor Merkel
Premier Li Keqiang discussed the ongoing coronavirus outbreak that has killed hundreds, mostly on the Chinese mainland, on the phone with German Chancellor Angela Merkel on Sunday, China's Ministry of Foreign Affairs said in a statement on its website.
Li said he hoped Germany would provide necessary assistance in making it easier for China to purchase medical supplies from the European country through commercial channels, according to a CNBC translation of the Chinese text.
Merkel thanked China for its assistance to Germans in the mainland. She noted that her country is willing to strengthen cooperation with Beijing in trying to prevent and control the virus outbreak, which includes providing China with medical supplies and assistance, the foreign affairs ministry said. Cheng
9:21 am: Foxconn factories may not reopen on Monday as planned
The world's largest iPhone assembler Foxconn may not reopen its factories in China on Monday as previously planned. That could potentially hit Apple and some analysts have already reduced their iPhone shipment predictions earlier this month.
The Japanese business daily Nikkei reported on Saturday that Foxconn's plans to resume production on Monday have been called off by Chinese authorities.
While Foxconn did not outright confirm that its plans to restart operations have been delayed, it told CNBC in a statement: "The operation schedules for our facilities in China follow the recommendations of the local governments, and we have not received any requests from our customers on the need to resume production earlier." Yoon
8:46 am: Asia markets decline, US futures fall on coronavirus worries
Investor sentiment remained dented in Asia as shares in Japan and South Korea declined. The South Korean benchmark Kospi led losses, down 1.29%, while Australian stocks also traded lower.
US futures also traded lower and indicated a nearly 100-point drop for the Dow Jones Industrial Average at Monday's open.
Morgan Stanley analysts said in a research note that the disruption to supply chains due to the outbreak is seen as a "major concern for the global economy due to the integrated supply chains, especially in Asia." Both China and the world economy are set to be affected in February and March, they said.
Many factories in China suspended operations as part of the country's efforts to temper the spread of the coronavirus. Reports suggest those factories may remain closed for longer than expected (see 7:36 am update).
7:48 am: China reports additional 97 deaths and 3,062 confirmed cases
China's National Health Commission said it confirmed 3,062 new cases and 97 additional deaths, mostly in Hubei province. As of Sunday night, the government said a total of 40,171 cases have been confirmed and 908 people have died in the country.
7:36 am: Reopening of China's factories could be delayed, many localities pushing to Mar. 1
Chinese authorities initially said factories would reopen on Monday, after being shuttered as part of the country's efforts to quarantine the spread of the coronavirus. But that looks set to be delayed:
In Guangdong province, China's original manufacturing belt, there has been no official notice on when factories should reopen. Many localities, instead, are urging companies to stay shut until Mar. 1.
Police of the Huangpu district in the city of Zhongshan posted on their WeChat social media account that companies should not resume work before March without permission.
A clothing manufacturer in Shenzhen told CNBC he had been instructed by local officials that he could not reopen his factory until he received permission from authorities. He said he is still waiting to find out what documents he needs to submit to receive his permit. Yoon, Pan
6:56 am: Hubei reports an additional 91 deaths
China's Hubei province reported an additional 91 deaths and 2,618 new confirmed cases related to the pneumonia-like coronavirus as of the end of Sunday.
The Hubei Provincial Health Committee said that 871 people have died in the province and a total of 29,631 cases have been confirmed thus far, with most of them in the city of Wuhan where the fast-spreading virus was first detected. Hubei has accounted for most of the deaths related to the new coronavirus.
All times below are in Eastern time.
4:25 pm: 14 Americans test positive aboard cruise ship
Fourteen Americans, including a woman from Oregon, who were on the Diamond Princess cruise have tested positive for coronavirus.
Princess Cruises said in a statement that guests on Diamond Princess will receive refunds for their fares and will not be charged for incidental expenses incurred while on the ship. The company also said that it is giving the guests a future cruise credit equal to the fare for this trip.
The Carnival-owned company on Tuesday put the 3,700 passengers and crew members on the ship in quarantine when it reached Japan. The move was required by the Japanese ministry of health.
4:15 pm: Amazon backs out of Barcelona conference
Amazon has backed out of the Mobile World Conference in Barcelona later this month, a spokesperson for Amazon Web Services confirmed to CNBC.
"Due to the outbreak and continued concerns about novel coronavirus, Amazon will withdraw from exhibiting and participating in Mobile World Congress 2020, scheduled for Feb. 24-27 in Barcelona, Spain," the company said in a statement.
3:35 pm: WHO sending advance team to China
The World Health Organization is sending an advance team to China for an international mission, according to WHO Director-General Tedros Adhanom Ghebreyesus.
Dr. Bruce Aylward, who is part of the advance team, previously served as a special representative for the WHO in the Ebola response effort from 2014 to 2016, according to the WHO website.
Read CNBC's coverage from the U.S. overnight: Amazon pulls out of Barcelona conference, 14 Americans test positive on cruise ship
CNBC's Karen Gilchrist, Yen Nee Lee, Evelyn Cheng, Eunice Yoon, Hilary Pan, and Jesse Pound contributed to this report.