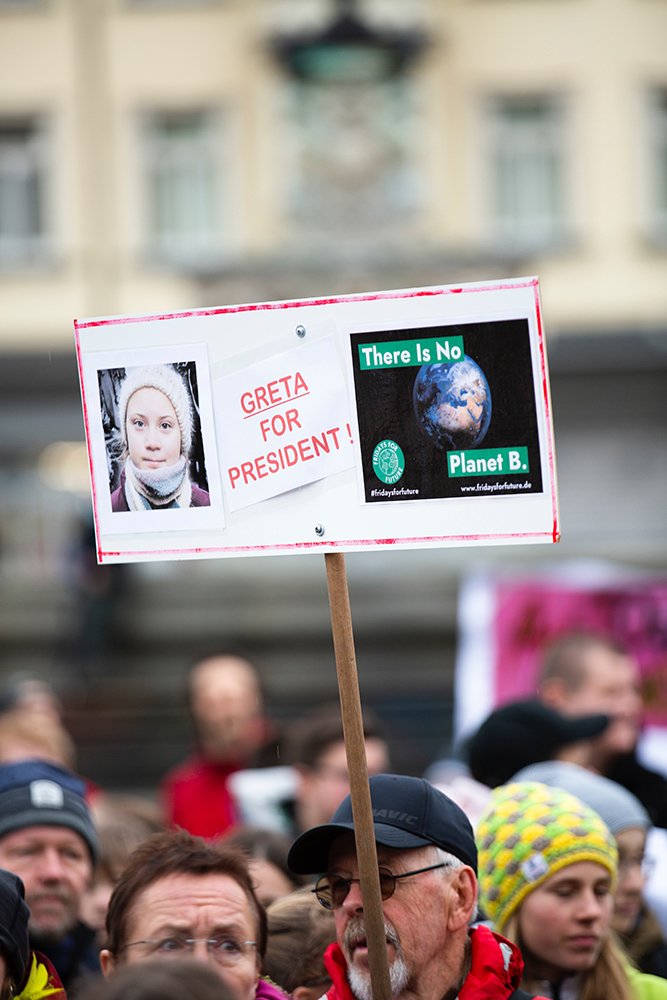 NEW ORLEANS As a veteran attendee of every College Football Playoff National Championship game (there have been six), I have a piece of key advice for anyone who, like me, will be at the Superdome in New Orleans for the seventh title game Monday between LSU and Clemson: Get there very early. I tell you this not because lines at concession stands will be endless, or because parking is going to be a disaster, though both those things will undoubtedly be true. I tell you this because it is going to take you roughly two hours to get through security, and that is for one reason: President Donald Trump is going to be there.
Trump brings chaos with him everywhere he goes, and college football title games are no different.
Ask any Georgia or Alabama fan who was in Atlanta for the national title game two years ago, when Trump decided, on a seeming whim, to make an appearance. Nothing makes an already snarled security situation even more insane than a visit from the president. Trump brings chaos with him everywhere he goes, and college football title games are no different.
But it should be no surprise that Trump is making the trip to New Orleans. There is nothing this president enjoys more seems to need more, on a fundamental human level than the adulation of crowds. Way back in 2015, when I covered his infamous rally in Mobile, Alabama, it became clear that Trump, more than anything, has an insatiable need for the adulation of public rallies. I noted at the time, Trump has always carried himself like someone who is constantly hearing tens of thousands of people chanting his name in his head, so when at an event like this, when its actually happening, hes in his natural element. Thats a fix you cant get in the White House.
The problem Trump has discovered, however, is that its difficult to find these crowds outside of actual Trump-credentialed MAGA campaign rallies. Part of the job of being president at least one of the parts of the job that Trump actually seems to care about is making public appearances at major events. But the difference between rallies and major events is that the former features solely Trump supporters and the latter has human beings from the majority of the country that, you know, doesnt like him. This has led to some awkward public moments, famously at the World Series last October, when baseball fans in Washington, D.C. showered the president with a cacophony of boos.
The Nationals Park crowd loudly booed President Trump after he was introduced. An inning later, some fans chanted, Lock him up! Lock him up!
Game 5 of the World Series is the first MLB game that Trump has attended as president. pic.twitter.com/EqirCKAq0z
Don Van Natta Jr. (@DVNJr) October 28, 2019
Trump has learned his lesson: Dont go anywhere hes likely to get booed. He discovered shortly after the World Series debacle that mixed martial arts events in New York City were also a no-go zone, so he eventually landed on the one place that consistently welcomes him: southern college football games. In November, he attended a game in Tuscaloosa, Alabama, between the Crimson Tide and the LSU Tigers, and he received his much sought-after standing ovation. (It is worth noting that Alabama students were told beforehand that they would be in danger of losing their season tickets if they engaged in disruptive behavior in Trumps presence.) And, thus how could he resist the national championship game this Monday, at the Superdome in New Orleans, between the Louisiana State Tigers and the Clemson Tigers. (Yes, they are both tigers.)
Trump would certainly seem to be in his comfort zone. Clemson Athletic Director Dan Radakovich said, its awesome that hes going to be there Clemson is also the team Trump was hosting when he famously gave out fast food at the White House during the government shutdown and LSU head coach Ed Orgeron took a congratulatory phone call from Trump after the Tigers won their semifinal game against Oklahoma. (He was very pleasant to talk to, Orgeron said.)
Trump won Louisiana by 20 points in 2016, and while its true Hillary Clinton got 81 percent of the vote in the Orleans Parish, the fans youll see Monday are unlikely to be actual New Orleans residents. While one shouldnt overstate home-field advantage Trump was booed when he was in Atlanta two years ago he will likely be cheered by the LSU and Clemson faithful.
And that is, of course, the point. Politicians have long been booed at sporting events Sarah Palin was once booed at a hockey game in Missouri and it really hasnt meant all that much: Fans boo at sporting events because, well, that is what you do at sporting events, particularly when someone as polarizing as a politician shows up to interrupt your game. Obama was booed, Bush was booed, Reagan was booed, freaking Harry Truman was booed.
The difference, of course, is how this president reacts to those boos: He takes them so personally that he must travel to find an audience where they will be minimized. As with everything else in American life, Trump has politicized something that we have tried to pretend was apolitical. There are now only certain sports (college football, MMA, maybe baseball) in specific geographic regions (Alabama, Louisiana) that this president will attend.
Trump has long distinguished himself as desiring only to be president of his supporters, of his base. That now extends to sports itself. Hell never go to an NBA game, or throw out the first pitch at a Cubs game. He knows what would happen. So he goes to Louisiana, in front of LSU and Clemson fans, who will give him what he wants.