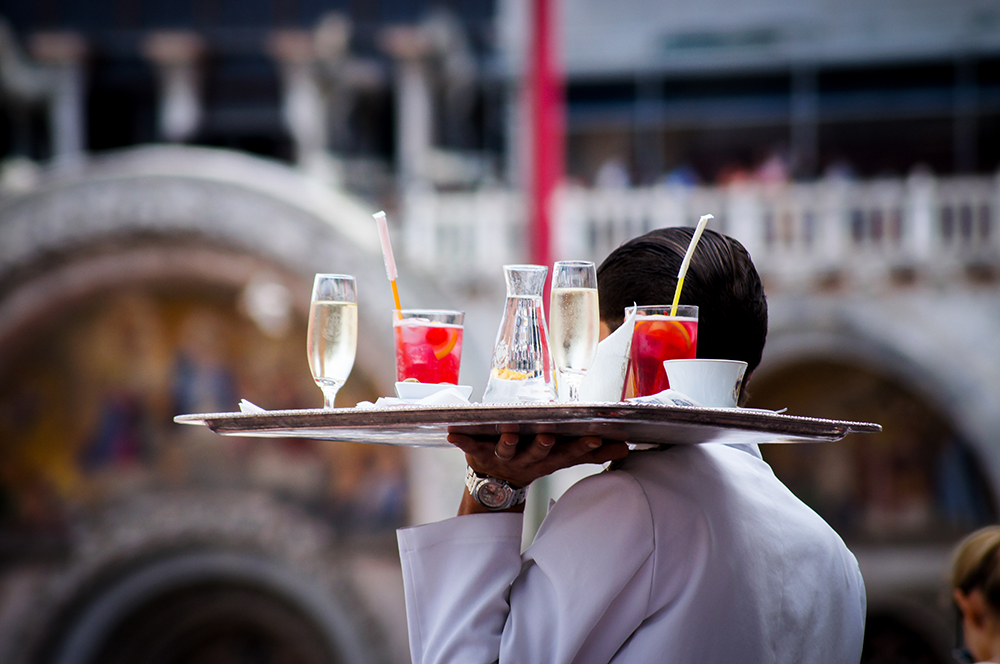 OTTAWA—Plastic forks, straws and bags could soon disappear from your local shops and eateries, as the federal government vows to use a new scientific survey as a springboard to tackle the troubling — yet still not entirely understood — impact of plastic pollution.
With this latest draft report in hand, federal Environment Minister Jonathan Wilkinson told the Star that Ottawa aims to ban a list of single-use plastics by the end of next year. While practical considerations about what could replace these products are a factor in deciding what to ban, Wilkinson said the science is clear that thousands of metric tons of plastic dumped into the open environment in Canada every year is causing unacceptable harm.
"The evidence in terms of the impacts on the environment is quite clear," Wilkinson said, noting how small bits of plastic have been found inside fish and other animals, even as federal scientists are calling for more research on how this pollution affects human health.
"I'm comfortable that we have what we need from a scientific perspective to go forward," he said.
Canada's intended move comes after the European Union voted last year to ban single-use plastic plates, cutlery, straws and other items by 2021. Canadian cities have also experimented with bans and restrictions, including Toronto, which required businesses to charge consumers five cents for plastic bags until it was lampooned as a "tax" by former Mayor Rob Ford and dropped in 2012.
The federal government's draft report released Thursday outlines evidence of plastic pollution and its impacts on the environment and human health. Its core conclusion: plastic pollution is "everywhere" — from oceans and lakes to groundwater and soil. It even floats through the air and collects in clumps of household dust, the report says.
In Canada, an estimated one per cent of plastic produced is dumped into the environment, a tally that represented roughly 29,000 metric tons of plastic pollution in 2016 alone. That's the equivalent weight of 213 blue whales. The bulk of it is single-use items found in freshwater environments in Canada, the report says, while plastics most commonly found on Canadian shores include bottle caps, bags, bottles, straws and cigarette butts.
But the vast majority of plastic produced — 86 per cent in 2016 — goes to landfills, while only nine per cent gets recycled, the report says.
YOU MIGHT BE INTERESTED IN…
And while the report underscores evidence that larger fragments of plastic pollution — known as "macroplastics" that are longer than five millimetres — are harmful to birds, fish and other animals that can ingest them or get tangled up and die, less is known about the impacts of tinier bits of material called "microplastics."
These are most abundant in oceans and fresh bodies of water, and can sink to accumulate in the sediment at the bottom, the report says. Though evidence is "limited," this type of plastic waste has also been found in the muscles and digestive tracts of fish, as well as in clams, mussels and oysters, the report says. It has also been detected in tap water and bottled water, though no studies on their presence in drinking water have been concluded in Canada, federal scientists explained during a conference call with reporters Thursday.
Calling for further research, the federal government says it will provide $2.2 million to fund studies of the environmental and health impacts of plastic pollution over the next two years.
But in declaring there is already enough evidence to ban some plastics, Wilkinson said the government will now hold a 60-day comment period to receive feedback about the report. Then it will decide which single-use plastics should be banned under the Canadian Environmental Protection Act (CEPA), Wilkinson said.
He said single-use plastic bags, cutlery and straws are examples of products that will "likely" be banned. "We obviously have to go through a number of stages, including consultation, but my intention is that we will bring this ban into place in 2021," Wilkinson said.
YOU MIGHT BE INTERESTED IN…
Usman Valiante, a policy analyst and researcher with the Smart Prosperity Institute, said the planned ban is welcome but is just one piece of a broader push to reduce plastic pollution that he hopes the government will fulfil. He is urging the Liberals to go further by implementing standards for the use of recycled plastic under the Canadian Environmental Protection Act. That would force manufacturers of packaging and other items to use a certain proportion of recycled plastic in their products, he said.
This would cut emissions by reducing the amount of fossil fuels extracted to make plastic and position Canada at the front of an emerging industry in recycled plastic, he said.
He noted that a report by Deloitte last year concluded recycling 90 per cent of the plastic that now ends up in landfills would decrease greenhouse gases by 1.8 megatonnes. That's almost half the projected emissions from the massive Teck Frontier oilsands project proposed in Alberta. The Deloitte report also found increased recycling would avoid $10 billion in lost value that comes from failing to recycle plastics and create as many as 17,000 direct jobs.
"This is not going to undermine our petrochemical sector but actually cause it to grow," Valiante said.
Wilkinson said the government doesn't intend to stop at its plastic ban. It is already working with provinces and territories — as well as the private sector — to increase recycling and push for what he calls the "circular economy." That includes upping recycling content requirements, which the federal government will work on as it puts together its list of banned plastics, he said.
Get more politics in your inbox
Make sense of what's happening across the country and around the world with the Star's This Week in Politics email newsletter.
Sign Up Now
In announcing the government's intention to ban "harmful" single-use plastics last year, Prime Minister Justin Trudeau said plastic producers will ultimately be responsible to fund recycling programs for their products, and that this could apply to a range of items from pop bottles to cellphones. He predicted this could create billions in revenues for companies and more than 40,000 new jobs.
"People tend to focus on the single-use plastics ban, but I will tell you that this government's approach to plastics is far broader and will have a far more fundamental impact," Wilkinson said Thursday. "Countries around the world are recognizing that we cannot continue to treat the world as a dumping ground for waste."
At least one industry group is skeptical of the need for a ban. Joe Hruska, vice president of the Canadian Plastics Industry Association, said Thursday that he hopes Ottawa follows evidence of the unintended consequences of bans on items like plastic bags, which could be replaced by paper or other products that may have worse environmental impacts. He said his association supports the push for more recycling, but is wary of government regulation when changes are happening already.