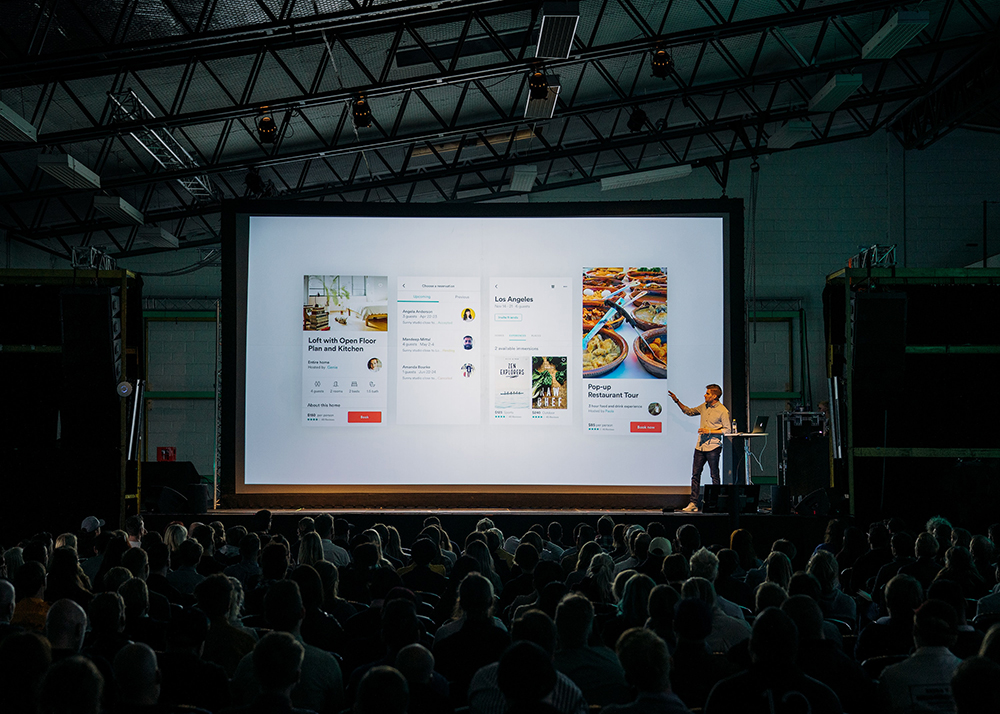 "Despite all of our greatness as a nation, everything we have achieved is now endangered," Mr Trump said. "This is the most important election in the history of our country. At no time before have voters faced a clearer choice between two parties, two visions, two philosophies, or two agendas."
"This election will decide whether we save the American dream, or whether we allow a socialist agenda to demolish our cherished destiny."
70 minute speech in wilting heat
"It will decide whether we rapidly create millions of high paying jobs, or whether we crush our industries and send millions of these jobs overseas, as has foolishly been done for many decades."
In a speech that ran more than 70 minutes – leaving both the audience and speaker wilting in Washington's late-August heat and humidity – Mr Trump clearly basked in what was a made-for-TV spectacle.
Yet the unprecedented scene instantaneously turned into a political firestorm, as critics slammed Mr Trump for appropriating America's most prominent and revered public venue for a partisan political rally.
Having descended with his wife, Melania, in an unmistakably regal manner down the steps of the White House portico, Mr Trump was ready to hit back.
"The fact is we're here and they're not," he said.
Before he appeared, Mr Trump's daughter, Ivanka, set the scene.
"Our President refuses to surrender his beliefs to score points with the political elite," she said.
Fireworks lit up the sky over Washington after President Donald Trump delivered his acceptance speech at the White House to the 2020 Republican National Convention.  AP
"If these problems were easy to solve, previous presidents would have done so. But you don't achieve different results by doing things the same way. Washington has not changed Donald Trump. Donald Trump has changed Washington."
Not everyone agreed. Respected presidential historian Jon Meacham said that America now knows where the "bottom is".
"And if this president is reelected we will go below this bottom," he said. "But let this night be a marker for us that we don't want to return to this autocratic, monarchical, branded use of the people's house again."
Shameful roll call of betrayals
Speaking as several hundred protesters gathered on Black Lives Plaza outside the White House on 16th Street, Mr Trump said Americans have a choice between protecting "law-abiding Americans" or giving "free reign to violent anarchists, agitators, and criminals who threaten our citizens."
Mr Trump spent much of his time dismantling what he called Mr Biden's "shameful roll call of the most catastrophic betrayals and blunders in our lifetime."
"He has spent his entire career on the wrong side of history."
"We have spent the last four years reversing the damage Joe Biden inflicted over the last 47 years."
It was a family affair: From left, Jared Kushner and his wife Ivanka Trump, Eric and Lara Trump, Kimberly Guilfoyle and Donald Trump Jr., Tiffany Trump, President Donald Trump and first lady Melania Trump and Barron Trump stand on stage at the White House.  AP
After finishing his speech, which capped a four-day Republican National Convention that sought to portray Mr Trump as a deeply religious guardian of American patriotism, fireworks exploded over the Washington Monument, spelling out the words "TRUMP 2020".
Earlier in the night a long list of prominent Trump supporters rose to bolster the president's campaign.
Rudy Giuliani, Mr Trump's lawyer and former New York City mayor, told the crowd that Democrats aim to "execute their pro-criminal, anti-police, socialist policies."
"Don't let Democrats do to America what they have done to New York," he said. "The Democrats are urging you to vote for an obviously defective candidate."
Mr Trump said the Democratic nominee had "spent his entire career on the wrong side of history."
"Biden voted for the NAFTA disaster, the single worst trade deal ever enacted; he supported China's entry into the World Trade Organisation, one of the greatest economic disasters of all time."
"As vice president, he supported the Trans Pacific Partnership, which would have been a death sentence for the US auto industry."
Safe and effective vaccine this year
China, Mr Trump said, would "own our country" if Mr Biden wins and that only he would hold Beijing accountable for the "tragedy they caused" over COVID-19.
The President said America now already has three vaccines in the final stage of trials, "years ahead of what has been achieved before."
"We are producing them in advance, so that hundreds of millions of doses will be quickly available. We will have a safe and effective vaccine this year, and together we will crush the virus."
The President took aim at Mr Biden's central campaign slogan of seeking to to restore the soul of America after Mr Trump's presidency.
"Joe Biden is not a saviour of America's soul," Mr Trump said. "He is the destroyer of America's jobs and if given the chance he will be the destroyer of American greatness."
Mr Trump even joked about Mr Biden's habit of touching people.
"For 47 years, Joe Biden took the donations of blue collar workers, gave them hugs and even kisses, and told them he felt their pain and then he flew back to Washington and voted to ship their jobs to China.