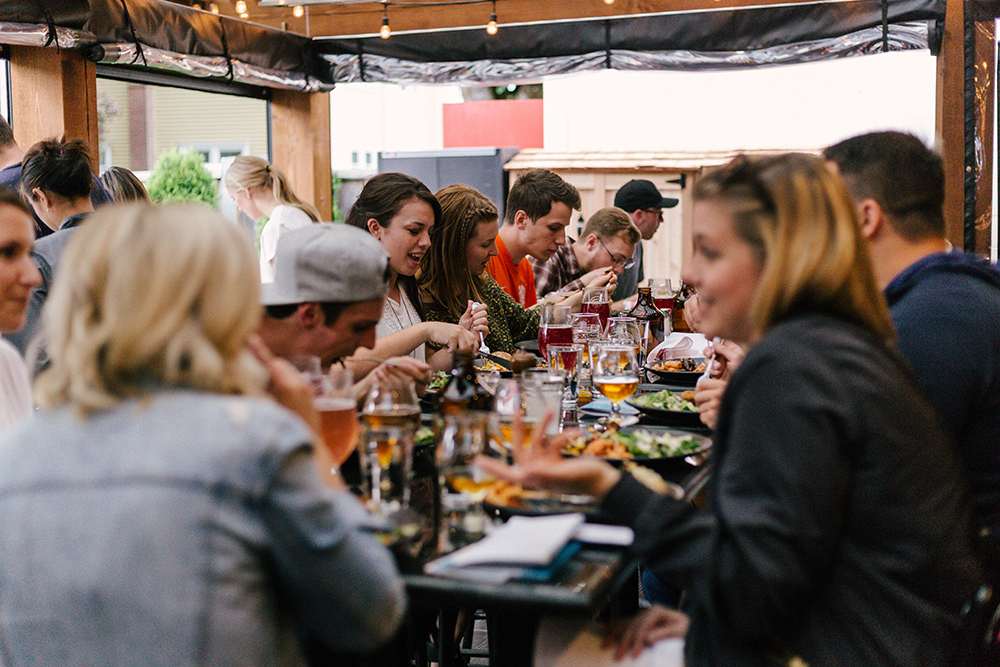 After maskless college students packed bars over the weekend, University of Iowa President Bruce Harreld responded by criticizing local businesses and suggesting that they were to blame for a recent surge in coronavirus cases.
In an open letter to the Iowa City business community, Harreld said he was exceedingly disappointed in some establishments that failed to enforce a statewide mask mandate and social distancing guidelines. These actions have led to an increase in the transmission of COVID-19 in our community, and we, as a community, will now have to respond, he wrote.
Large crowds at downtown Iowa City bars have prompted local officials to call for tougher enforcement. Over the weekend, a reporter from the Gazette observed that many bars were requiring masks for entry, only to have students immediately pull them off once they got inside. Police also received complaints that some establishments were over capacity.
On Monday, the first day of classes, the University of Iowa revealed that 111 students and employees had tested positive for the coronavirus in the past week. In surrounding Johnson County, over 30 percent of all tests have come back positive for three days in a row, according to the Press-Citizen.
At a meeting with student leaders on Tuesday, Harreld said the university was witnessing an explosion of cases that are originating in the downtown, nighttime life, according to the Daily Iowan, a student paper. He told the students, Im not actually blaming you as much as I am the people that operate the bars.
Iowa City downtown district director Nancy Bird told the student paper that the presidents open letter caught the business community off guard and was not directed in the best way.
We need to not be playing a blame game, she said. Clearly all of us need to be doing better, and any effort we can do to look out for our neighbors and work with each other.