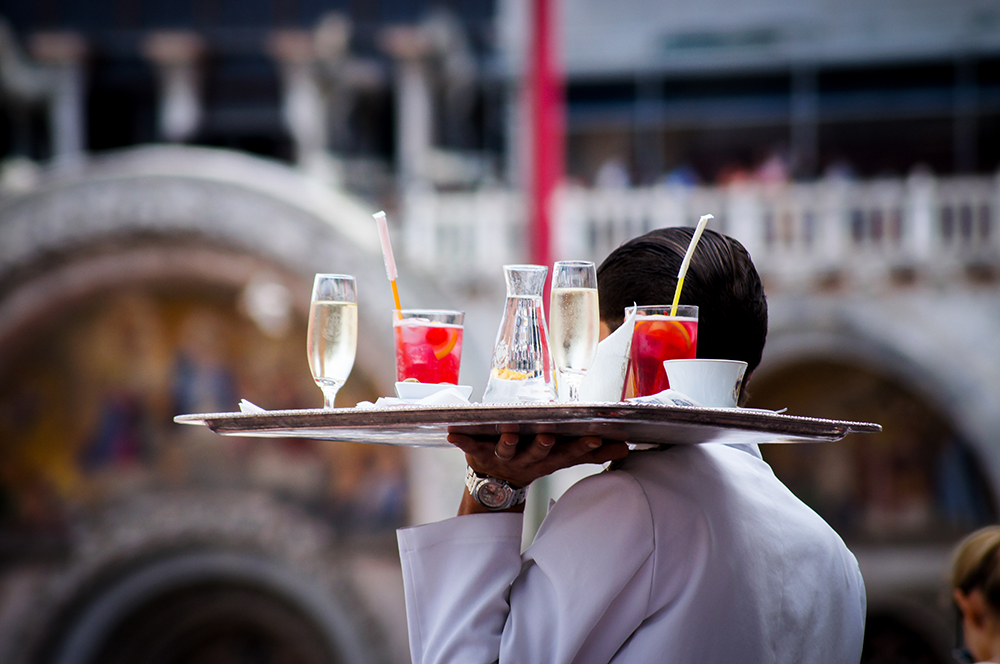 France and Germany recorded sharp increases in the number of Covid-19 infections.
The French President, Emmanuel Macron has called for better co-ordination on travel restrictions among European Union member states.
The German Chancellor, Angela Merkel, has warned that the impact of Covid-19 will make life more difficult over the winter months.
A potential second wave of Covid-19  cases in Germany is threatening to stifle economic recovery.
Germany has, in recent days, recorded its highest number of daily virus cases since April, with authorities suggesting large numbers of returning summer tourists may be bringing the virus with them.
Official figures in France showed 6,111 confirmed new cases in 24 hours countrywide, a record since the end of it's coronavirus lockdown in May.
Wearing mask outdoors became compulsory in Paris this morning but cyclists and joggers are exempt. A fine of €135 can be imposed on anyone who disregards the regulation.
However, in the Netherlands, Amsterdam authorities have announced an end to the mandatory wearing of face masks as the peak of the tourism season has passed.
The city, bucking national guidelines that only require masks on public transportation, had introduced mandatory masks in tourist hotspots on 5 August.
Social distancing requirements remain in place in the city, which remains a virus hotspot, and nationally.
The British Government has said it is now safe for people to go back to work.
It is encouraging employees to return to offices and other workplaces where it is safe so as to help the economy recover from the impact of the Covid-19 pandemic.
Latest coronavirus stories
US surpasses 180,000 virus deaths
The United States has reported more than 180,000 deaths due to Covid-19, according to Johns Hopkins University's real-time tracker.
The US added 931 new virus deaths in 24 hours, the Baltimore-based university reported last night, bringing the total death toll to 180,527.
An additional 42,859 new cases brought the overall caseload to 5,860,397.
Bodies of people who who died from Covid-19 are stored in a mobile refrigerator outside a LA funeral home
The US is by far the hardest-hit country in the world in terms of both number of cases and deaths.
At least 2,101,326 have recovered from the virus in the country.
The number of new Covid-19 cases in the US has dropped in recent weeks, but the country is far from out of the woods, with case numbers varying vastly by region.
Meanwhile, India has reported a record daily jump of 77,266 coronavirus infections, taking its total to 3.39 million, as cases surged across the country, data from the federal health ministry showed.
India has reported the highest single-day caseload in the world every day since 7 August, a  Reuters tally showed, and is the third-most affected country behind only the US and Brazil.
Deaths in the same period went up by 1,057, taking the total toll to 61,529.
Japan, eyeing Olympics, lines up half-billion doses of Covid-19 vaccine
Japan is making an aggressive move to grab enough coronavirus vaccine to inoculate its population four times over, a push the government hopes will instill confidence that it can host a delayed summer Olympics next year.
Like other rich countries, Japan is signing multiple deals because some of the vaccines could fail in clinical trials or require more than one dose, an approach some experts consider prudent.
A government spokesman said Japan was working with Olympic organisers on how to go ahead with the Games, tying the effort to the need to secure a vaccine.
The various companies "will probably be able to produce a vaccine between the end of this year and next March," the spokesman told Reuters in an interview this week. "There are a lot of considerations, but we want to hold the Olympics at all costs."
Japan is on track to have 521 million doses of five different vaccines in 2021, compared with a population of 126m. Recent deals include global arrangements with such drug makers as Pfizer and AstraZeneca, as well as local deals.
"You have to bet evenly to avoid getting nothing," the director at Japan's National Institute of Public Health said.