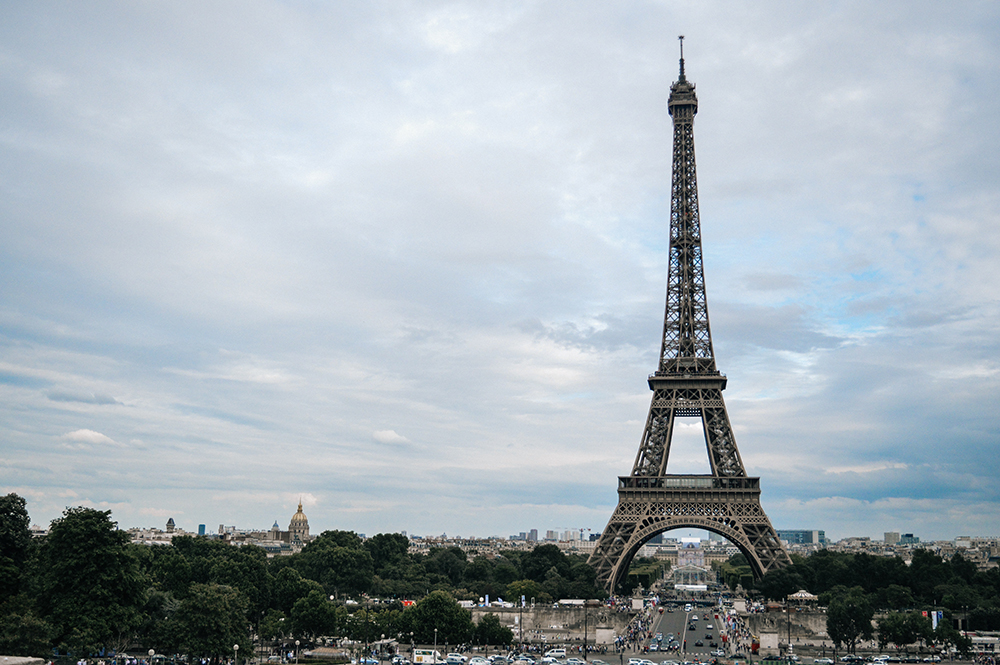 After receiving backlash for her leading role in HBO Maxs new show Legendary, an upcoming series featuring ballroom competitions, Jameela Jamil has come out as queer.
Twitter is brutal. This is why I never officially came out as queer, Jamil tweeted on Wednesday.
I added a rainbow to my name when I felt ready a few years ago, as its not easy with the South Asian community to be accepted, and I always answered honestly if ever straight-up asked about it on Twitter. But I kept it low because I was scared of the pain of being accused of performative bandwagon jumping, over something that caused me a lot of confusion, fear, and turmoil when I was a kid.
The actors tweet about her sexuality is a response to criticisms that came Tuesday, when HBO Max announced in a press release that Jamil would be a judge and emcee on its new series, where contestants compete in fashion and dance challenges including voguing. Ballroom competitions have for decades showcased the style and talents of LGBTQ people and people questioned why Jamil, who has no ties to the ballroom community, would be at the show's helm.
After touting Jamil as emcee and judge, Tuesday's press release also noted that Megan Thee Stallion, Law Roach, and Leiomy Maldonado would be judges and that Poses Dashaun Wesley will provide commentary with DJ MikeQ at the turntable.
According to Jamil, the press release was wrong and Wesley is actually set to emcee the show.
Reading an inaccurate press release about our new show yesterday was upsetting, and it triggered a lot of incorrect news articles about it. To be very clear, its @DashaunWesley who has worked on this show for 2 years is (and always has been) the MC of #Legendary, Jamil tweeted on Tuesday.
HBO Max clarified its original news release on Wednesday in a statement to BuzzFeed News.
"Yesterday, HBO Max was excited to announce Dashaun and Jameelas involvement in the series Legendary. For clarity, Dashaun is the series MC/Commentator, and Jameela heads up the panel of judges alongside Leiomy, Law, and Megan," HBO Max said..
Wesley had retweeted Jamil and responded to the actor on Tuesday, writing, Anything monumental created will always be combated by the naysayers. Theres no way people who has no idea of this process can shift our amazing outcome. @jameelajamil welcome to the team. They will understand when it all airs.
In her tweet on Wednesday coming out as queer, Jamil added that this is absolutely not how she wanted to come out and that its scary to be open about sexuality as an actor, especially when youre a brown female in your thirties.
I know that my being queer doesnt qualify me as ballroom. But I have privilege and power and a large following to bring to this show, (as does the absolutely iconic Megan Thee Stallion,) and its beautiful contestants and ballroom hosts, Jamil said.
Jamil said that the show starts filming Thursday, and shes excited to work with the rest of her cast members. Her latest tweet also clarified again that shes not the main host or an emcee, but is a lead judge due to my 11 years of hosting experience, being fully impartial, a newcomer to ballroom…and therefore a window in for people who are just discovering it now, and being a longtime ally of the LGBTQ community.
Its fucking hard to be asked to continue to be patient after so long of waiting for what you want. I know that. South Asian stories are almost never told without white stars, she wrote.
But I hope you dont let a few castings designed to help the show get off the ground, stop you from supporting Ballroom on this show.