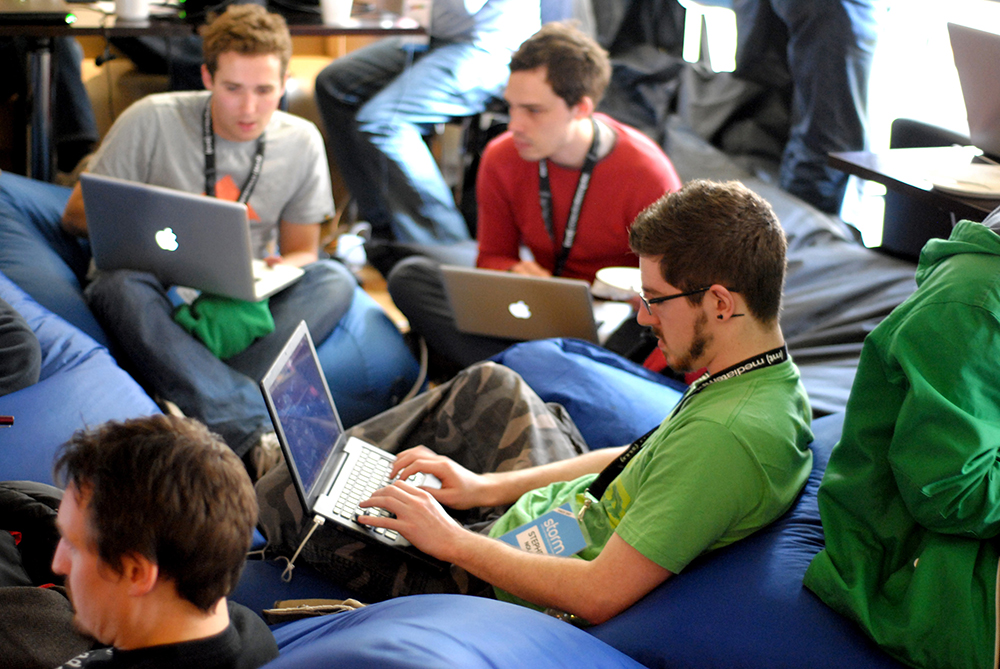 In the past year, Kickstarter campaigns for tabletop games continued to dominate, while the video games category showed it has stabilized its decline from 2015s highs. The games category as a whole earned more than $219 million, up nearly 9%. Games now account for 34% of the backer revenue for Kickstarter, which hopes to diversify its portfolio in 2020 and beyond.
Polygon has an exclusive breakdown of the data straight from the source, plus an interview with Kickstarters Luke Crane, who begins 2020 as the head of outreach and international at Kickstarter.
Board games rule
Compared to 2018, tabletop games grew at an exceptional pace. That category grew more than 6.8% in 2019, eclipsing $176.5 million in dollars pledged to successful campaigns. Meanwhile, dollars pledged to successful video games were up for the first time since 2016, showing a modest 3.2% increase to $16.3 million.
The entire gaming category continued to flourish, chalking up 433 more successful campaigns than the year previous. The total of 3,734 successful campaigns equates to a 13.1% increase for the category as a whole.
The year wasnt without its blockbuster hits; the top 10 campaigns in the tabletop category alone accounted for more than $31.5 million in funding. But Crane points to the robust numbers for small- and medium-sized campaigns as a sign of health in the category overall. Game campaigns asking for less than $5,000, for instance, accounted for more than $4.6 million in funding, while those between $5,000 and $50,000 earned over $118 million.
Top 10 tabletop Kickstarters of 2019
| Name | Creator | Dollars earned | Backers |
| --- | --- | --- | --- |
| Name | Creator | Dollars earned | Backers |
| Etherfields Board Game | Awaken Realms | $5,215,793 | 32,582 |
| Bloodborne: The Board Game | CMON | $4,013,731 | 23,986 |
| Trial by Trolley | Cyanide And Happiness | $3,538,065 | 55,024 |
| Zombicide: Second Edition | CMON | $3,410,084 | 21,735 |
| Reaper Miniatures Bones 5: Escape from Pizza Dungeon | Reaper Miniatures | $3,302,760 | 18,587 |
| BattleTech: Clan Invasion | Catalyst Games | $2,586,421 | 11,277 |
| Midara: Unintentional Malum — The Complete Trilogy | Succubus Publishing | $2,575,192 | 11,747 |
| Throw Throw Burrito | Exploding Kittens | $2,559,458 | 53,643 |
| Dispel Dice Debut Collection With Sharp Edges & Inclusions | Dispel Dice | $2,392,156 | 20,135 |
| Oathsworn: Into the Deepwood | Shadowborne Games | $1,957,426 | 11,518 |
| | Total: | $31,551,086 | 260,234 |
Top ten tabletop Kickstarters of 2019Kickstarter
Kickstarter also organized its own promotions to inspire new and smaller creators. Crane noted in particular that Zine Quest, which asked participants to make a small magazines to send out to backers, was tremendously successful. Kicking off 2020, Kickstarter has also begun an effort called Make 100, which asks creators to commit to making just 100 units of something special.
Most important of all, the Kickstarter community itself continued to grow. More than one million people made pledges to games in 2019, up from around 868,000 in 2018.
Video games have stabilized
In 2015, the video game category on Kickstarter spiked with more than $41.5 million pledged. The following year it dipped to just $17.6 million, before bottoming out at $15.8 million in 2018. Last year the category rebounded slightly to $16.3 million.
Crane was frank with the reason why those numbers have fallen.
One thing thats happened is that the video game blockbusters, that style of project has really gone away, he told Polygon. Were not seeing five and six million dollar projects coming through Kickstarter anymore. Youre not really seeing them anywhere out in the crowdfunding space anymore. That takes quite a bit of money off those metrics right there.
Over the past year, consumers have only just begun to receive the video games that were part of the rush to Kickstarter in the middle part of last decade. Some, like Shenmue 3, have been a disappointment. Others, like the Star Citizen games, have yet to fully materialize.
Kickstarter isnt alone in seeing that decline. Campaigns on the Fig crowdfunding platform, which blends traditional rewards-based funding and equity investment, and IndieGoGo have also become more modest.
Obviously, some of the projects that have launched on Kickstarter have had a troubled path to launch, Crane said. Some of them have even not made it to launch, and I think that has hurt the community, kinda damaged trust in a way. That said, that $16 million is home to a lot of bright, shiny projects that wouldnt have made it out into the world otherwise.
Unforeseen threats
Outside influences complicated Kickstarters mission throughout 2019. Chief among them is the ongoing unionization effort within the company. Both Kickstarter management and the fledgling Kickstarter United have agreed to a media blackout until the issue is resolved. If workers do organize successfully, they would represent a major win for labor in the technology space as a whole.
Even more threatening is the ongoing trade war between the United States and China. Many tabletop games in particular are manufactured overseas, and the Trump administrations efforts to apply pressure has created unease among creators.
Personally, Ive been having this conversation with creators for the past six or eight months, Crane said, referring to the trade dispute, talking about contingency plans, talking about what the options are should the political headwinds shift against us.