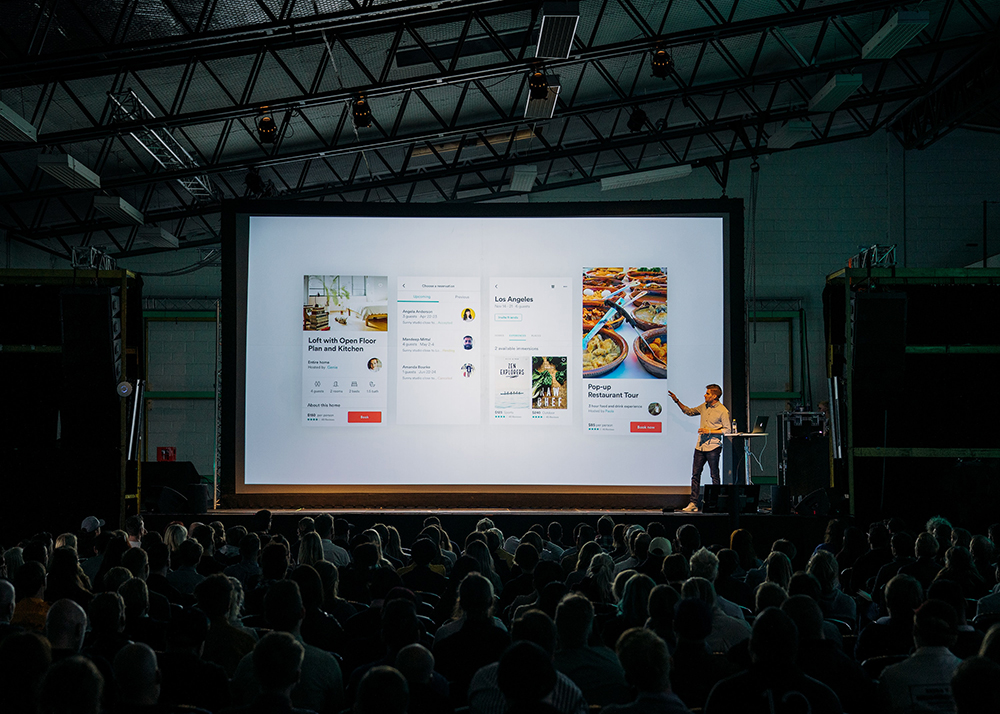 NBA 2K20splayers and developers alike are paying tribute, in the game, to Kobe Bryant, the epochal basketball superstar who died in a helicopter crash in Southern California on Sunday.
Players logging into the game since Sunday afternoon have been greeted with a memorial title card (pictured above), which is also presented as a billboard in NBA 2K20s The Neighborhood hub world (below).
Image: Visual Concepts/2K Sports via Arcenaux84/Reddit
NBA 2K20 players themselves have poured in even more spontaneous tributes, taking their cues from real life. Yesterday, many of the NBA teams scheduled to play deliberately took 24-second shot clock violations and 8-second backcourt violations after the opening tipoff, as tributes to Bryant for the two numbers he wore over 20 seasons with the Los Angeles Lakers.
A clip that is currently atop NBA 2Ks vibrant subreddit community shows two teams of players who dont know each other doing the same thing in The Rec, a five-on-five multiplayer mode.
Heres another 24-second tribute, from two players in a MyTeam game:
The community may be toxic for the most part, but shit like this reminds you that we all of the same interests, said Reddit user CraftyCoach.
Played many 3v3 yesterday with all 6 dudes in lakers tops, replied user ygduf.
Redditor filthyrichX posted this image, also in The Neighborhood, of players mourning Bryant in any Lakers gold top they could get their hands on. (There is currently no Kobe Bryant jersey available for created players in the game.)
Redditor BenJoshTobiasAIJoel made this shareable uniform patch for players to wear:
And Reddit user Wuzz501 asked that players change their uniform numerals not to 8 or 24, but to 2, for Gianna Gigi Bryant, Kobe Bryants 13-year-old daughter, who also died in the crash. Gigi Bryant and two teammates on her travel basketball team, Alyssa Altobelli and Payton Chester, were flying to a basketball game with their parents when their helicopter crashed. All eight passengers and the pilot died.
Bryant, 41, had a close association with the NBA 2K franchise dating back to 2009, when he was the cover star for NBA 2K10, celebrating the franchises 10th year. He was later featured on the cover of the first legend edition with NBA 2K17; the series has since published a legend edition annually featuring other all-time greats.
Bryant has also showed up in the NBA 2K series as a special guest broadcaster. And he was on stage with 2K Sports for NBA 2Ks last appearance in an E3 news conference, during Sonys E3 2011 showcase.
Totally heartbroken. Hes a big reason why I and many 2K fans grew to love basketball. His drive for getting the most out of life is to be aspired especially in the light of this absolutely tragedy. Life is short, we all need to live it to its fullest.#RIPKobepic.twitter.com/Nx5uARg2HS
Ronnie 2K 2K20 (@Ronnie2K) January 26, 2020
Bryant, an 18-time NBA All-Star and five-time NBA champion over a 20-year career, retired at the end of the 2015-16 season. He was the NBAs third leading scorer, all time, when he retired, a position overtaken by LeBron James just this past Saturday.
In 2017, the Naismith Memorial Basketball Hall of Fame in Springfield, Massachusetts, shortened its eligibility requirement to three seasons in retirement (it had been four). The Hall of Fame announced in mid-December that in 2020, Bryant would be on the ballot as a first-time nominee. Finalists for enshrinement will be announced Feb. 14 during this years NBA All-Star Weekend.