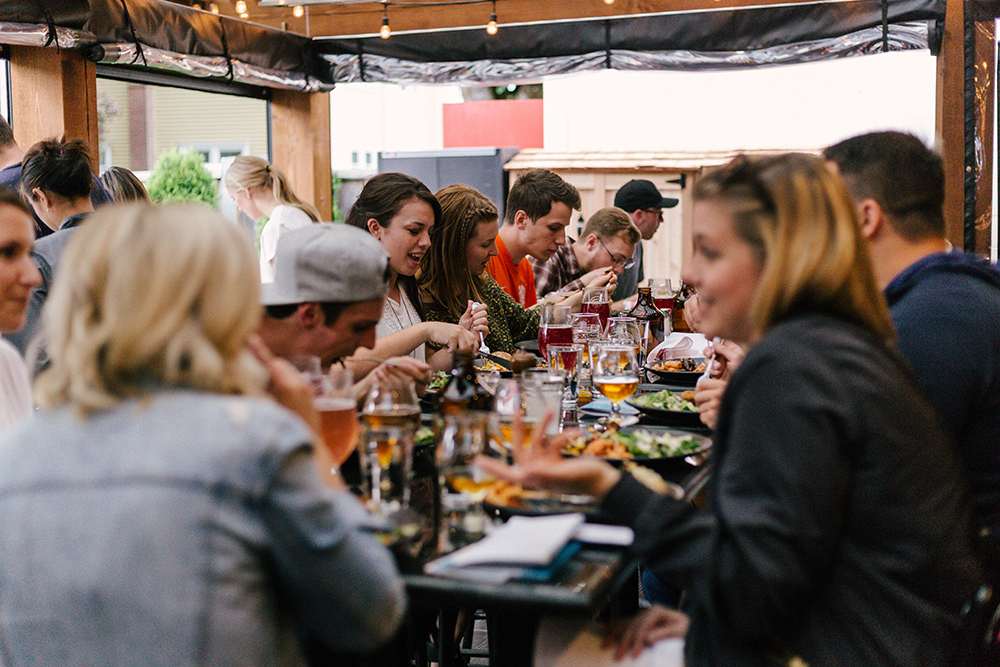 When prosecutor Patrick Bourke was questioning Detective Senior Constable Stephen Eppingstall, Mr Baker interrupted, labelling the allegations bullshit.
Later in the hearing, he interjected again.
Sarah Gatt had a long battle with addiction, but dreamed of becoming a counsellor. Credit:Facebook.
Slightly stunned, Mr Bourke attempted to continue questioning Senior Detective Eppingstall before Justice Paul Coghlan asked Mr Baker's lawyer, Sarah Thomas, how she would like to proceed.
Obviously I dont have any instructions about it but it appears he is voting with his feet, Ms Thomas said.
Ms Gatt's badly decomposed remains were found in the bath of her Kensington unit in January 2018 when police went her home about another matter.
Police said they estimate Ms Gatt died sometime between April 19 and 23, 2017 but it was difficult to be certain of the time and cause of death due to the decomposition of her body over the course of nearly 10 months.
The prosecution case is based on circumstantial evidence surrounding Mr Baker's alleged actions after Ms Gatt's death.
Police said phone and utility records had shown no sign of life at the address from April 23, 2017.
The court heard Mr Baker had previously arranged that Ms Gatts Centrelink payments would go directly into his account.
He would normally withdraw money from ATMs close to her Kensington home but after April 21 he would withdraw mostly from an ATM on Sydney Road in Brunswick, close to where he was staying with a friend, police say.
Police allege Mr Baker had been in regular contact with Ms Gatt in the months before her killing, and had sent her two text messages after the period police suggest she was killed.
The court heard witnesses and Mr Baker told police that Ms Gatt had begun a new relationship. After being pressed to choose between Mr Baker and the new partner, she chose the new partner.
The court was told that Mr Baker had allegedly threatened Ms Gatt on multiple occasions, telling her: If we dont work it out, when they come here, theyll find a murder-suicide.
She allegedly told a friend: Im scared he really will kill me because he said if he cant have me, nobody can, and hes capable of doing it. I stay awake at night, I hardly get any sleep at night … I worry about him killing me.
Ms Thomas said the case against Mr Baker was reliant on his alleged conduct after Ms Gatt's death, and described the prosecution case for murder as weak.
Justice Coghlan disagreed with Ms Thomas' assessment of the evidence, said he was concerned about where Mr Baker would stay and refused bail.
For help in a crisis call 000. If you or anyone you know needs support, you can contact the National Sexual Assault, Domestic and Family Violence Counselling Service on 1800RESPECT (1800 737 732), Lifeline 131 114, or Beyond Blue 1300 224 636.