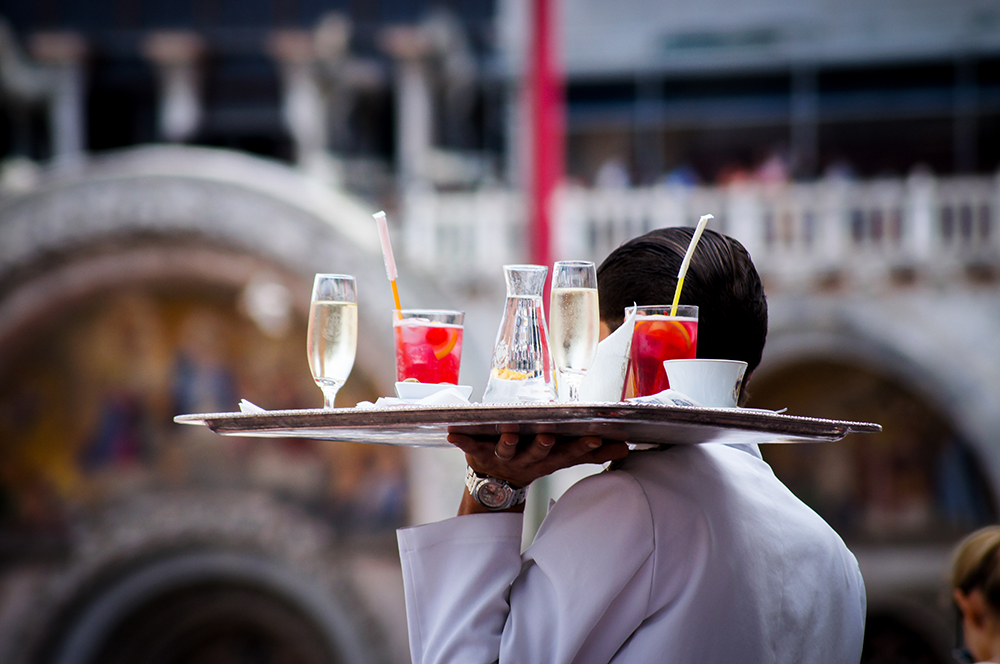 "The most likely scenario is the bad debt provisions expected by the market are sufficient. In which case they won't need to raise more capital and the shares are probably quite undervalued."
Seeking income
According to the fundie, if the COVID-19 downturn forces banks to lift risk ratings allocated to loans on their balance sheets as part of their capital adequacy calculations, this could limit shareholder returns by forcing banks to hold more idle capital in reserve.
Neil Margolis says investors shouldn't underestimate risks around banks' leverage if the virus forces more lockdowns.  Supplied
"The capital target is a function of the risk of the loans. All the banks can do is give scenarios on that. So the degree to which the risk rating rises will pressure the capital ratios.
"APRA is saying we might let you fall below the 10.5 per cent, but they're still going to have to rebuild it sometime. So you either do it by reducing the dividend or raising new shares."
Mr Margolis tipped Commonwealth Bank to pay a dividend when it reports full-year results on August 12, pointing to the sale of Colonial First State and the $1.7 billion in cash proceeds received. 
Given the uncertainty around COVID-19, the fundie suggested a better risk-adjusted dividend bet for investors is casino operator Star Entertainment, with shares at $2.79 on Wednesday.
"Both Star and the banks could have very material upside in a V-shaped recovery. But if this phase between lockdown and normal life ends up between 12 to 18 months, rather than three to six months, and we have a deeper recession, Star has more than $2 of property value on its balance sheet to protect investors.
"If this property ends up being worth less, the banks will have much bigger problems as their loan assets are backed by residential and lower quality commercial property in most cases, and they carry significantly more debt.
Telstra's dividends
Despite Telstra hiking mobile price plans by $5 for new customers across the board, Mr Margolis warned of headwinds for the business.
He said once the 6¢-a-share special dividend as compensation from the NBN network is discounted then its underlying annual dividend is 10¢.
"If you strip out fixed-line [home broadband], you're left with mobile, data and corporate earnings and that's around 10 to 14¢ per share.
"Then of course the dividend will be a ratio on that. My guess is 60 to 80 per cent. It has a fair bit of debt as well."
The issue is home internet earnings are falling due to the poor margins on the government-owned NBN.
"Ultimately the cashflow supports a dividend at most of 10¢, which requires fixed-line earnings to be maintained or grow," said Mr Margolis.
On his estimates fixed-line earnings have fallen from 13.8¢ per share in financial 2017 to just 4.9¢ per share over the last 12 months as the NBN pressure grips.
Warren Buffett would recoil at Telstra's emphasis of EBITDA, says Merlon. James Alcock
"Of course the bulls will say they can grow mobile earnings, which they could do, they're putting up prices. The [TPG/Vodafone] merger could be a strong competitor – it certainly helps the industry structure."
Ultimately though Mr Margolis suggests the market is ascribing around a 4 per cent yield from Telstra, or 25 times its 16¢ dividend to reach a $4 per share valuation.
He suggests if the dividend is adjusted to 10¢ you could argue the stock is worth closer to $2.50 assuming investors still demand a 4 per cent yield in compensation for the equity risk.