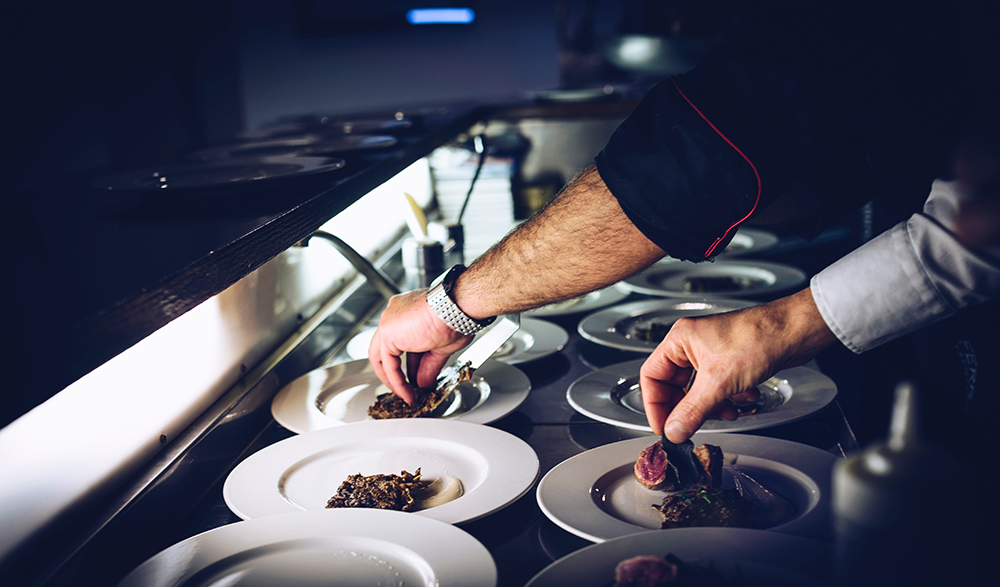 Image copyrightGetty ImagesImage caption
Liu He and Donald Trump
The US and China have signed an agreement aimed at easing a trade war that has rattled markets and weighed on the global economy.
Speaking in Washington, US President Donald Trump said the pact would be "transformative" for the US economy.
Chinese leaders called it a "win-win" deal that would help foster better relations between the two countries.
China has pledged to boost US imports by $200bn above 2017 levels and strengthen intellectual property rules.
In exchange, the US has agreed to halve some of the new tariffs it has imposed on Chinese products.
However the majority of the border taxes remain in place, which has prompted business groups to call for further talks.
"There's a lot of work to do ahead," said Jeremie Waterman, president of the China Center at the US Chamber of Commerce. "Bottom line is, they should enjoy today but not wait too long to get back to the table for phase two."
The US and China have engaged in a tit-for-tat tariff war since 2018, which has led to extra import taxes being levied on more than $450bn (£350bn) worth of traded goods. The ongoing dispute has disrupted trade flows, dampened global economic growth and unnerved investors.
'Righting wrongs'
At a signing ceremony in Washington, attended by top Republican donors and business leaders, Mr Trump said the deal sets the stage for a stronger relationship between the US and China.
"Together we are righting the wrongs of the past and delivering a future of economic justice and security," he said. 
"Far beyond even this deal, it's going to lead to an even stronger world peace," he added.
What's in the deal?
China has committed to increasing its US imports by at least $200bn over 2017 levels, boosting purchases of agriculture by $32bn, manufacturing by $78bn, energy by $52bn and services by $38bn.
China has agreed to take more action against counterfeiting and make it easier for companies to pursue legal action over trade secret theft
The US will maintain up to 25% tariffs on an estimated $360bn worth of Chinese goods; China, which has levied new tariffs on $100bn worth of US products, is also expected to maintain the majority of them
Chinese Vice Premier Liu He, who signed the deal on behalf of China, said the agreement was rooted in "equality and mutual respect" and defended his country's economic model in his remarks.
"China has developed a political system and a model of economic development that suits its national reality," he said.
"This doesn't mean that China and the US cannot work together. On the contrary, our two countries share enormous common commercial interests."
"We hope both sides will abide by and keep the agreement in earnest."
It has been hailed by the White House as a breakthrough in a war that President Trump triggered to protect American jobs and companies from what he viewed as unfair competition from China.
The weapon of choice: billions of dollars of tariffs, or extra charges, on imports. But that has hurt the very workers and businesses they were meant to protect, in both countries.
For all the fanfare – and the unusual appearance of a president at the signing of a bilateral trade deal – this is more armistice than victory – with only a small proportion of the tariffs being reversed and relatively minor concessions granted by both sides. Tariffs remain on around two-thirds of the goods Americans buy from China
Moreover, Washington's fundamental complaints about Chinese practices – from its approach to subsidising businesses to cybertheft – remain unresolved. With President Trump's ambition to rewrite the rules of global trade yet to be achieved, some fear he may turn his firepower on Europe next – just as the UK is looking to broker an advantageous post-Brexit relationship
'Incremental progress'
Mr Trump has said the accord signed on Wednesday is a "phase one" agreement and promised that the administration will take up other issues – such as China's state subsidies – in future negotiations.
The US accuses China of "unfair" business practices, such as providing subsidies for domestic businesses and administrative rules that have made it difficult for US firms to operate in the country.
Mr Trump has defended maintaining the bulk of the tariffs, saying they will provide leverage in future talks. But US business groups and analysts expressed concern.
"While Phase One makes incremental progress, it remains to be seen whether it will deliver any meaningful relief for farmers like me," said Michelle Erickson-Jones, a Montana wheat farmer, who is affiliated with the lobby group Farmers for Free Trade. "The promises of lofty purchases are encouraging but farmers like me will believe it when we see it."
Charles Kane, a lecturer at the MIT Sloan School of Management, said Mr Trump sees China as a useful political scapegoat, making any serious negotiation unlikely until after the November presidential election.
"He's using [the trade war] as a political weapon," Mr Kane said.