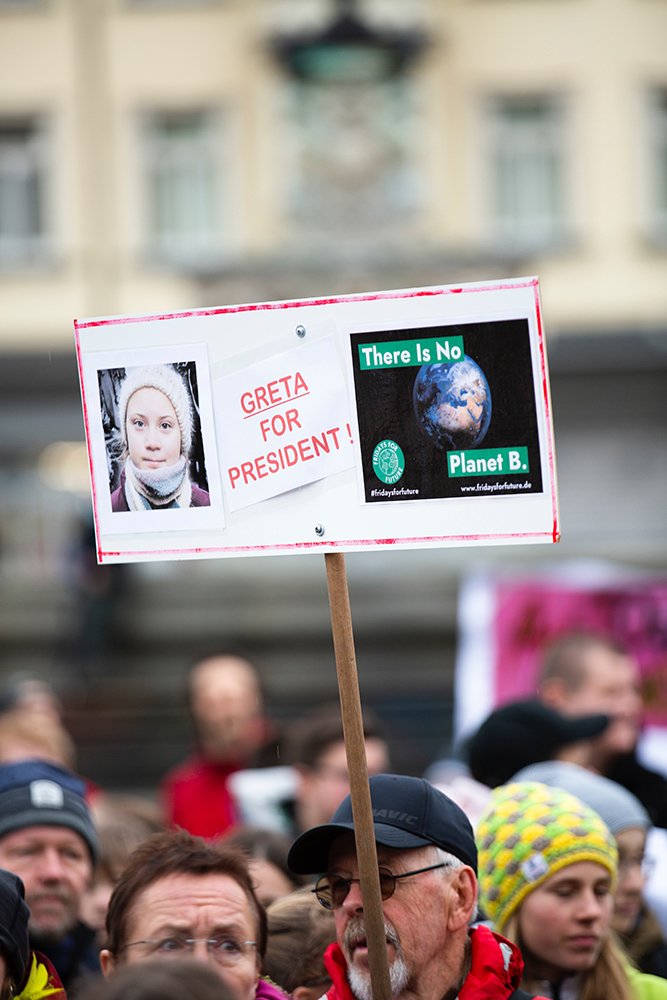 Today's spotlight deals are VR headsets that will play Half-Life: Alyx but won't break your bank. Right now, you can also get every Half Life game absolutely free for the PC. There are also great deals on a Star Wars Arcade1Up cabinet, the Xbox Elite Series 2 controller that is confirmed to be compatible with the Xbox X, second gen Apple AirPods, and more.Out in Early March: Half-Life Alyx Will Work on All SteamVR Compatible PC VR Headsets
Half-Life: Alyx is slated for an early March release and it will be a VR only game. Obviously it's tailor-made for the Valve Index VR headset, but Valve has confirmed that the game will be playable on other SteamVR capable headsets. Adam Savage's Tested show also confirms this by testing 8 different VR headsets with an early build of the game. For those of you who can justify plunking down $1,000 for the Valve Index kit, Half-Life: Alyx will be free.Oculus Quest VR Headset with Vader Immortal for $399 (Compatible with Half-Life: Alyx)
Oculus Quest will support Half-Life: Alyx, however you'll need an Oculus Link cable to connect it to a PC. Many generic USB Type C Gen 1 or Gen 2 cables will work like this $18 cable right here. The Oculus Quest has been one of the hottest selling gaming peripherals over the holidays and it's sold out practically everywhere. Although you can get it from Oculus directly, it ships out at in March. Amazon is the only vendor with an earlier ship date. For a limited time, purchase an Oculus Quest and you'll get all three episodes of the Vader Immortal VR game.There are many reasons why the Quest is the best VR headset to get right now. It's completely untethered with no external sensors to set up, it's powerful enough to play games like Beat Saber (the best VR game of 2019), Vader Immortal, and Pistol Whip, and it's far less expensive than all the other newer generation VR headsets that have been released. The Oculus Link software which allows you to connect the Quest to a PC using a Type C cable and use it like a regular VR headset powered by your gaming PC.
HTC Vive Cosmos VR Headset in Used: Very Good Condition at Amazon Warehouse for $431.29 (Compatible with Half-Life: Alyx)
This is a fantastic deal considering the Cosmos is HTC's latest headset and normally retails for $700. The Cosmos is the first HTC headset to offer inside-out tracking. That means there are no external sensors that need to be connected or placed in order for the headset to properly track; it's all handled by six cameras positioned around the front of the headset. It also boasts a higher resolution than the Vive Pro (2880×1700) with IPD adjustability and 90Hz refresh rate, a flip-up visor that's very convenient when you need to see what's happening around you, a more lightweight design, and sound-isolating on-ear headphones. This is a wired headphone and requires a PC to connect to, although it is compatible with the Vive wireless adapter.Samsung HMD Odyssey+ Windows Mixed Reality Headset for $229.99 (Compatible with Half-Life: Alyx)
The Samsung HMD Odyssey+ will support Half-Life: Alyx and other SteamVR and Windows Mixed Reality games (including Beat Saber) and for $750 less than the ValveIndex.It's normally $499.99, but it went all the way down to $229.99 on Black Friday and has held steady at that price. The Odyssey+ is superior to the 1st generation Rift and Vivein some ways. The headset features dual 3.5″ 1440×1600 AMOLED displays for a combined total of 3200×1440, which is higher resolution than the Rift/Vive and offers a wider 110-degree FOV. The sensors are built right into the headset and controllers so there is no need to set up any external room sensors. The controllers themselves are very ergonomic and offer 6 degrees of freedom motion control accuracy. Last but not least, the AKG headphones offer 360-degree spatial sound and is as good as Rift/Vive audio.Existing HTC Vive Owners Can Buy Valve Index Controllers and Get Half-Life: Alyx for Free
That's right, you don't need to be a Valve Index headset owner to get Half-Life: Alyx for free… you can also own just the controllers. For those of you who have already invested in the Vive ecosystem, getting a pair of Valve Index controllers is only $279 from Steam plus you get the game for free. Since there has never been any other deal on these controllers, this might be your best time to upgrade. The Index knuckle controllers are ideal for Half-Life: Alyx's gameplay and are compatible with even the 1st generation Vive lighthouses.All Half Life PC Games Are Free on Steam
Steam is giving out free copies of Half-Life, Half-Life 2, Half-Life 2 Episode 1, and Half-Life 2 Episode 2. They'll stay free until Alyx comes out in early March. These are some of the best single player FPS games ever made and have spawned some equally epic multiplayer titles like Team Fortress and Counterstrike.Today Only: Arcade1Up Star Wars Home Arcade Cabinet with Custom Riser for $371.99
This Arcade1Up cabinet normally sells for $499.99 and was on sale for $449.99 on Black Friday. The cabinet is 5 feet tall with the riser installed, which makes it a perfect height for standing play. 3 games are included: Star Wars: A New Hope, Star Wars: The Empire Strikes Back and Star Wars: Return of the Jedi. The cabinet looks pretty amazing with original artwork (including on the riser) and trigger-style flight yoke and controls.Score 11% Off the Xbox Elite Series 2 Controller, Now $159.99 (Compatible with Upcoming Xbox)
Amazon is offering a Prime exclusive discount of about 11% off, dropping the price from $179 to $160. This is very likely the nicest first party controller you can buy. This professional-grade controller features adjustable tension thumbsticks, shorter hair trigger locks, wraparound textured grips, interchangeable thumbsticks and paddle shapes, and includes a USB Type C cable with charging dock. It boasts up to 40 hours of battery life and can be used for both the Xbox and PC and will supposedly work with the next gen console too.Newest Apple AirPods 2 Wireless Earphones for $129
It's a bitter fight to the end to get Apple to drop prices on their very popular Apple Airpods. Today, the AirPods have dropped 20% off down to $129, which is the lowest price that we saw on Black Friday. These are truly wireless earphones with no cord connecting the two ear pieces. It also includes a charging case.EVOO Gaming 15″ 1080p 144Hz Intel Core i7-9750H 6-Core GTX 1660 Ti Gaming Laptop for $799
If you're looking for a 15″ gaming laptop, it's hard to find a deal better than this. This EVOO laptop comes equipped with an Intel Core i7 processor, GTX 1660 Ti video card, 16GB of memory, and 512GB of SSD storage, all for under $1K. It even sports a 144Hz refresh rate, THX tuned display and speakers, and an RGB mechanical keyboard.Binge The Mandalorian with Disney Plus Free Trial
Disney+ offers a 7-day free trial for you to decide whether or not you want to sign up for the service. The excellent Mandalorian Season 1 TV series is over. Considering the fact that it's only comprised of eight 30-minute episodes, it's super easy to run through it during the trial. The live action Aladdin just launched on D+, and The Lion King is coming later this month.Afterwards you'll be paying $6.99 per month (or better yet, get a $69.99 annual subscription). You can also sign up for Disney+, Hulu, and ESPN+ all for $12.99 per month. The included Hulu subscription is with limited commercials but there is a way to get ad-free Hulu.
More Deals From Today:
Taotronics Wireless Sport Headphones for $9.99 on Amazon (use code "SFESJZYA")
Anker GaN Tech Power Delivery USB C Charger for $21.99 on Amazon
Nyko Nintendo Switch Lite Case and Screen Protector for $8.99 on Amazon
Godzilla The Showa-Era Films Criteria Collection on Blu-ray for $109.99 on Amazon
WD EasyStore 12TB USB 3.0 External Desktop Hard Drive for $189.99 at Best Buy
Harman Kardon's SB 26 Soundbar with Sub $179.99 at Harman Kardon
Ring Spotlight Security Cameras (2-Pack) for $219 at B&H Photo
New Amazon Fire 7″ Tablet for $29.99 at Target
Novie Interactive Smart Robot Toy for $10.09 on Amazon
Modvel Memory Foam Seat Cushion for $14.99 on Amazon (use code "9103MO")
Samsung Galaxy Fit and Galaxy Buds Both for $149.99 at Samsung
All New Amazon Fire HD 10 Tablet for $99.99 on Amazon
Homall Racing-Style Gaming Chair for $88.33 on Amazon
Video Game Deals:
Arms (Switch) for $41.99 on Amazon
Hyrule Warriors Definitive Edition (Switch) for $41.99 on Amazon
Animal Crossing: New Horizons (Switch) + $10 Best Buy Credit for $59.99
Our World is Ended (Switch) for $19.99 at Gamestop
Ace Combat 7: Skies Unknown (PS4 or Xbox) for $29.88 on Amazon
FIFA 20 (PS4 or Xbox) for $26.66 on Amazon
Injustice 2: Legendary Edition (Xbox) for $15.17 on Amazon
Man of Medan (PS4 or Xbox) for $19.89 on Amazon
Rise of the Tomb Raider: 20 Year Celebration (PS4) for $8.99 at PSN
Star Wars Jedi: Fallen Order (PS4 or Xbox) for $39.99 on Amazon
The Outer Worlds (PS4 or Xbox) for $32.33 on Amazon
Enter the Gungeon (PC) Free with Twitch Prime Membership
More Deals for January:
Sid Meier's Civilizations: A New Dawn Board Game for $22.29 on Amazon
Buy 2 Get 1 Free on Preowned Games at Gamestop
Xbox One X Star Wars Jedi: Fallen Order Bundle for $349.99 on Amazon
Xbox One X Gears 5 Limited Edition Bundle for $349.99 on Amazon
Xbox One X NBA 2K20 Limited Edition Bundle for $349.99 on Amazon
Dell XPS 13 Touch 4K i5 Laptop for $849.99 at Dell (use code "LTXPS133AFF")
WD Red 10TB NAS Hard Drive for $216 at Newegg (use code "EMCDGFG44")
Microsoft Surface Pro 7 10th Gen i5 Iris Plus with Keyboard for $800 at Costco
Intex Challenger K1 Inflatable Kayak for $35.99 at Walmart
PS4 Slim with God of War, Last of Us, Horizon Zero Dawn for $249.99 at Best Buy
Buy 2 Get 1 Free on Select Video Games on Amazon
EVOO 14″ Intel Celeron N Windows Laptop for $179 at Walmart
EVOO 11.6″ Dual-Core Windows Laptop for $89 at Walmart
20% off Sale at Nike (use code "ALLYOU")
Lenovo Tab M8 8″ 1080p Tablet for $124.99 at Lenovo
Kingston DataTraveler 32GB USB 3.0 Flash Drive for $3.99 on Amazon
65″ Hisense 65H6570F 4K Smart HDTV for $349.99 at Best Buy
Spider-Man: Into the Spider-Verse (Blu-ray) for $10 on Amazon
LEGO Technic Compact Crawler Crane (920 Piece) for $79.99 on Amazon
55″ Vizio M-Series Quantum 4K HDR QLED Smart HDTV for $358 at Walmart
Blue Microphone Yeti with Ghost Recon: Breakpoint for $99.99 at Best Buy
20% off Thousands of Used: Like New Items at Amazon Warehouse
Aukey USB Type C PD Car Charger for $11.19 on Amazon
Aukey 10,000mAh USB PD Power Bank for $20.99 on Amazon (use code "5UST2ZYM")
HTC Vive Pro Complete Kit for $1199 on Amazon
Dell XPS 13 Touch 4K i7 with 2TB SSD for $1399 at Dell (use code "LTXPS132AFF")
Samsung 32″ Curved 1080p Gaming Monitor for $149.99 at Walmart
Spigen USB Type C to Apple Lightning Cable for $9.79 on Amazon
Sony XBR75X900F 75″ 4K HDR Smart HDTV for $1698 on Amazon
Razer Tiamat 7.1 v2 Gaming Headset for $79.67 on Amazon
Dell UltraSharp U2717D 27″ 2560×1440 IPS Monitor for $269.99 at Dell
Buy 1 Dozen Donuts, Get Another 1 Dozen Free at Krispy Kreme
Netgear Nighthawk AC1750 WiFi Router for $63.88 on Amazon
LEGO Harry Potter Hogwarts Express 801-Piece Set for $63.99 on Amazon
God of War Nendoroid for $19.99 on Amazon
eufy BoostIQ RoboVac 11S Robot Vacuum Cleaner for $169 on Amazon
Sony PS4 DualShock Controller in Black for $39.99 at Walmart
Sony PS4 DualShock Controller in Glacier White for $39.99 at Walmart
Sony PS4 DualShock Controller in Green Cambo for $39.99 at Walmart
HP 25MX 25″ 1080p 144Hz 1ms FreeSync Gaming Monitor for $154.99 at Walmart
1 Month of Xbox Game Pass Ultimate for $1 (New Customers) at Microsoft
Gold's Gym 20 Pound Weighted Vest for $19.99 at Walmart
Philips Sonicare Essence Rechargeable Electric Toothbrush for $19.95 on Amazon
Ultimate Ears WONDERBOOM Portable Bluetooth Speaker for $39.99 at Best Buy
Anker PowerWave Qi Wireless Charger for $11.99 on Amazon (use code "AKA25241")
LEGO Overwatch D.Va and Reinhardt for $23.99 on Amazon
Razer Huntsman Elite Gaming Keyboard for $159.99 on Amazon
LEGO Overwatch Watchpoint: Gibraltar for $58.99 on Amazon
$60 Under Armour Gift Card for $50 at PayPal
SNES Classic Edition for $69.99 at Nintendo
NES Classic Edition for $49.99 at Nintendo
SecretLabs TITAN 2020 Series Gaming Chair for $374 at SecretLabs
$50 Nintendo eShop Gift Card for $45 at Costco
Beats Studio3 Noise Cancelling Wireless Headphones for $189.99 at Best Buy
Game of Thrones Seasons 1-8 Collectors Edition Blu-ray $198 on Amazon
TurboTax Deluxe + State 2019 for $39.88 on Amazon
TurboTax Premier + State 2019 for $54.99 on Amazon
Rick and Morty Seasons 1-3 on Blu-ray for $34.99 on Amazon
______________________________
Eric Song is IGN's deal curator and spends 25% of his pay on stuff he posts.