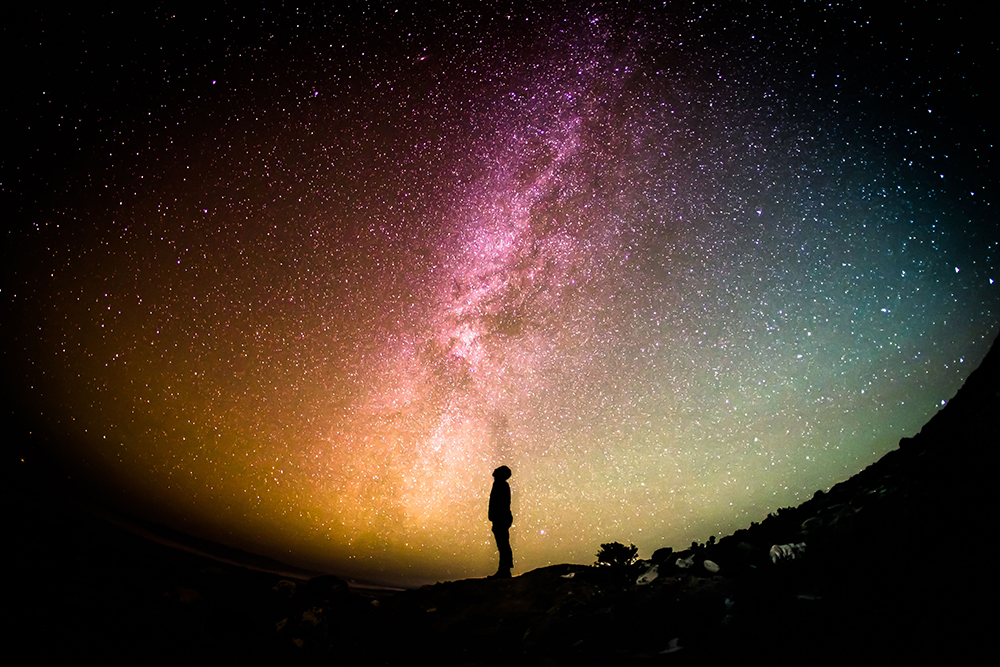 Washington, Jan. 10: U.S. Secretary of State Mike Pompeo and Treasury Secretary Steve Mnuchin brief reporters about additional sanctions on Iran.
Evan Vucci/The Associated Press
The latest
Prime Minister Justin Trudeau has demanded Iran take full responsibility after the country admitted its armed forces shot down UIA Flight 752 in error. Irans stunning reversal came late Friday night after officials originally said it played no role in the downed airline, which resulted in 176 lives lost. The Canadian death toll on Friday was revised down to 57, from an originally reported 63.
Washington announced new sanctions on Friday against Iranian senior officials and the countrys textile, mining and steel sectors, a tit-for-tat response to the Iranian missile strikes that hit military bases in Iraq days earlier. As a result of these actions we will cut off billions of dollars of support to the Iranian regime, Treasury Secretary Steven Mnuchin said at an announcement with Secretary of State Mike Pompeo.
Iranian forces appeared to be standing down after Tuesdays missile strikes, named Operation Martyr Soleimani" after the top Iranian general who was assassinated the week before at Baghdads airport on orders from U.S. President Donald Trump.
Hours after Tuesdays attacks in Iraq, a Ukrainian jetliner crashed near Tehran, killing all 176 people on board in what the U.S., Canadian and several allied governments say was a missile attack, possibly launched in error. Iran denies shooting the plane down. Investigators from Iran, Ukraine and Canada are piecing together what happened.
Who was Qassem Soleimani and why was he killed?
Tehran and Washingtons relationship has been frosty ever since the Islamic Revolution of 1979, but things have gotten more tense since 2018, when U.S. President Donald Trump withdrew from a nuclear deal and reimposed sanctions on the country. But the recent conflict between the countries is the result of one mans death: Major-General Qassem Soleimani.
Gen. Qassem Soleimani, shown in 2016.
Office of the Iranian Supreme Leader via AP
Who was he? Gen. Soleimani was head of the Quds Force, the special-operations arm of the Islamic Revolutionary Guards Corps, and arguably Irans second-most powerful person after Supreme Leader Ayatollah Ali Khamenei. He expanded and deepened Irans influence across the Middle East, directing everything from the initial resistance to 2003s U.S. invasion of Iraq to Irans military involvement in Syria. In Tehran and among Shia Muslims across the Middle East, he was seen as a hero of anti-American resistance, but many others in the region and the West saw him as a villain whose actions in Iraq, Syria and Lebanon led to tens of thousands of deaths.
A burning vehicle is seen at the Baghdad International Airport on Jan. 3 after the airstrike that killed Gen. Soleimani.
Iraqi Prime Minister Press Office via AP
Who killed him, and why? Acting on Mr. Trumps orders, the U.S. military killed Gen. Soleimani in an airstrike at Baghdads international airport on Jan. 2, days after an attack on the U.S. embassy in Baghdad that the Defence Department said Gen. Soleimani masterminded. Pentagon officials suggested killing Gen. Soleimani as the most extreme of the available options to retaliate for the embassy attack, not thinking Mr. Trump would choose it, but to their surprise, he did, The New York Times reported, citing U.S. officials familiar with the planning of the airstrike.
Story continues below advertisement
A protester holds a poster of U.S. President Donald Trump at a rally in Manila on Jan. 6.
Aaron Favila/The Associated Press
Why kill Soleimani now? After the killing, Mr. Trump defended it as a necessary move to stop imminent and sinister attacks on U.S. soldiers and diplomats, without specifying what those plans were. But congressional Democrats have said it was a poorly planned step likely to provoke a war for which the United States is unprepared, and criticized Mr. Trump for not consulting Congress before it took place. Others called it a stunt designed to shift attention away from Mr. Trumps upcoming impeachment trial in the Senate, where lawmakers will weigh allegations that he abused his power by pressing the Ukrainian President to investigate a political rival and then obstructed Congresss efforts to find out what happened.
Irans retaliation so far
Jan. 8 missile attacks: In Operation Martyr Soleimani," Iran launched ballistic missiles at two military bases in Iraq between 1:45 and 2:45 a.m. local time on Jan. 8. U.S. and Canadian military forces were based at the facilities in Erbil and al-Asad, but there were no casualties. Irans Islamic Revolutionary Guard Corps said a more painful and cruel response would follow if the U.S. retaliated.
Erbil
Mosul
Kirkuk
SYRIA
IRAN
al-Asad Air Base
Baghdad
IRAQ
Basrah
SAUDI ARABIA
0
200
KUWAIT
KM
john sopinski/THE GLOBE AND MAIL
SOURCE: TILEZEN; OPENSTREETMAP
Erbil
Mosul
Kirkuk
SYRIA
IRAN
al-Asad Air Base
Baghdad
IRAQ
Basrah
SAUDI ARABIA
KUWAIT
0
200
KM
john sopinski/THE GLOBE AND MAIL
SOURCE: TILEZEN; OPENSTREETMAP
Erbil
Mosul
Kirkuk
SYRIA
IRAN
al-Asad Air Base
Baghdad
IRAQ
Basrah
SAUDI ARABIA
KUWAIT
0
200
KM
john sopinski/THE GLOBE AND MAIL, SOURCE: TILEZEN; OPENSTREETMAP
Possible proxy conflicts: Gen. Soleimanis successor, Esmail Ghaani, has a large network of proxy militaries at his disposal in Lebanon, Syria, Iraq, Palestine and Yemen through which Iran could potentially strike back at the United States or its allies. But Gen. Ghani is less well-connected and beloved within the region than Gen. Soleimani was, potentially limiting his influence, The Globe and Mails Geoffrey York explains.
Irans empire of proxy fighters
A network of foreign militias built by General
Qassem Soleimani, the Iranian commander killed in
Iraq by the U.S., are likely to remain Tehrans
primary weapon in its asymmetric fight against
Washington
Government relationships with Iran
and Tehrans proxy forces
Aligned
Neutral/hedging
Opposed to Iran
Tilting towards
TURKEY
AFGHAN.:
Liwa al-
Fatemiyoun
SYRIA
Tehran
LEB.
IRAQ
IRAN
PAL.
KUW.
PAKISTAN:
Liwa
Zainabiyoun
BAHRAIN
QATAR
S. ARABIA
OMAN
YEMEN
0
800
KM
PALESTINIAN
TERRITORIES:
Hamas, Palestinian
Islamic Jihad,
Harakat al-Sabireen
BAHRAIN:
Al-Ashtar
Brigades
LEBANON: Shiite Hez
bollah group formed
in 1982 following
Israels occupation of
south Lebanon
IRAQ: Popular Mobilization Forces,
Badr Organization,
Asaib Ahl al-Haq, Kataib
Hezbollah,
Harakat Hezbollah al-Nujaba
SYRIA: 313 Force,
Liwa al-Baqir, Quwat al-
Ridha militias all
linked to Hezbollah
YEMEN: Ansar Allah 100,000-
strong Houthi rebel group
has called forattacks on U.S.
bases in reprisal for
killing of Qassem Soleimani
Sources: graphic news; Bloomberg; ECFR; IISS
Irans empire of proxy fighters
A network of foreign militias built by General Qassem
Soleimani, the Iranian commander killed in Iraq by the
U.S., are likely to remain Tehrans primary weapon in its
asymmetric fight against Washington
Government relationships with Iran and Tehrans proxy forces
Aligned
Neutral/hedging
Opposed to Iran
Tilting towards
TURKEY
AFGHAN.:
Liwa al-
Fatemiyoun
SYRIA
Tehran
LEB.
IRAQ
IRAN
PAL.
KUWAIT
PAKISTAN:
Liwa
Zainabiyoun
BAHRAIN
QATAR
S. ARABIA
OMAN
YEMEN
0
800
KM
PALESTINIAN
TERRITORIES:
Hamas, Palestinian
Islamic Jihad,
Harakat al-Sabireen
BAHRAIN:
Al-Ashtar
Brigades
LEBANON: Shiite Hez
bollah group formed
in 1982 following
Israels occupation of
south Lebanon
IRAQ: Popular Mobilization Forces,
Badr Organization,
Asaib Ahl al-Haq, Kataib Hezbollah,
Harakat Hezbollah al-Nujaba
SYRIA: 313 Force,
Liwa al-Baqir, Quwat al-
Ridha
militias all linked to
Hezbollah
YEMEN: Ansar Allah 100,000-
strong Houthi rebel group
has called forattacks on U.S.
bases in reprisal for
killing of Qassem Soleimani
Sources: graphic news; Bloomberg; ECFR; IISS
Irans empire of proxy fighters
A network of foreign militias built by General Qassem Soleimani, the Iranian commander
killed in Iraq by the U.S., are likely to remain Tehrans primary weapon in its asymmetric
fight against Washington
Government relationships with Iran and Tehrans proxy forces
Aligned
Tilting towards
Neutral/hedging
Opposed to Iran
LEBANON: Shiite Hezbollah group formed in 1982 following Israels occupation of
south Lebanon
SYRIA: 313 Force, Liwa al-Baqir,
Quwat al-Ridha militias
all linked to Hezbollah
TURKEY
Tehran
AFGHANISTAN:
Liwa al-Fatemiyoun
IRAQ
IRAN
PAKISTAN:
Liwa Zainabiyoun
KUWAIT
PALESTINIAN
TERRITORIES:
Hamas, Palestinian
Islamic Jihad,
Harakat al-Sabireen
BAHRAIN:
Al-Ashtar
Brigades
UAE
QATAR
SAUDI ARABIA
OMAN
YEMEN
0
800
KM
IRAQ: Popular Mobilization Forces,
Badr Organization umbrella group,
Asaib Ahl al-Haq, Kataib Hezbollah,
Harakat Hezbollah al-Nujaba
YEMEN: Ansar Allah 100,000-strong
Houthi rebel group has called for
attacks on U.S. bases in reprisal for
killing of Qassem Soleimani
Sources: graphic news; Bloomberg; ECFR; IISS
Nuclear next steps: Iran announced on Jan. 5 that it would abandon any limits on nuclear fuel enrichment as laid out in a 2015 deal brokered by then U.S. President Barack Obama. That could potentially bring it closer to an atomic bomb. It will still co-operate with the UNs atomic-energy watchdog and is not expelling the inspectors who keep an eye on its nuclear program.
Iraqs next move
Baghdad, Jan. 5: Iraqi Parliament Speaker Mohammad al-Halbousi leads a session of parliament.
Iraqi Parliament Media Office, via AP
Though Iraq and Iran are hardly friends the neighbouring countries fought a brutal war in the 1980s, though they found a common cause in fighting Islamic State in the 2010s the airstrike on Iraqi soil has created a rift between Baghdad and Washington. Parliamentarians voted unanimously in favour of a non-binding motion to end the U.S. military presence in the country, which currently consists of about 5,200 U.S. troops. Its unclear if Iraqs president would have the legal authority to sign such a declaration, much less have Iraqs U.S.- and NATO-trained military enforce it. Mr. Trump has said were not leaving until they pay us back for U.S. military involvement in the country over the past two decades. we will charge them sanctions like theyve never seen before ever. Itll make Iranian sanctions look somewhat tame. The White House has begun drafting sanctions for such a possibility, The Washington Post reported on Jan. 6, citing senior government officials granted anonymity.
Israels next move
Israel's Prime Minister Benjamin Netanyahu.
RONEN ZVULUN/POOL/AFP via Getty Images
Israel has been keeping a low profile since Gen. Soleimanis death, and has distanced itself from Mr. Trumps decision to kill him. It isnt an Israeli event but an American event, Prime Minister Benjamin Netanyahu said of the assassination at a Jan. 6 security cabinet meeting, according to Israeli media reports. Theres no need to be dragged into it.
But it will be hard for Israel to avoid being dragged into the escalating conflict eventually, especially if the U.S. retaliates against Iran and Iran follows through on a threat to have Hezbollah militia allies in Lebanon fire on Israeli targets. If Iran indeed abandons the 2015 nuclear deal, which Israel loudly opposed, that also puts the two nations on a collision course. Israel is widely believed to possess its own atomic weapons, though it neither confirms nor denies that.
Story continues below advertisement
Were Trumps actions legal?
U.S. presidents dont have absolute power to declare war whenever and however they feel like it, and international law limits the things they can tell U.S. soldiers to do. Here are some of the factors to consider.
Baghdad, 2003: A U.S. soldier watches as a statue of Iraq's president Saddam Hussein falls.
Goran Tomasevic/Reuters
Congress and declaring war: Under the U.S. Constitution, declaring war is Congresss job, though many American military conflicts have started without such formal declarations: the Vietnam War in the 1960s, the Gulf War of the early 1990s and the Afghanistan conflict in 2001, among others. The War Powers Resolution, a federal law dating back to 1973, is supposed to curb this by requiring the president to notify Congress within 48 hours of introducing U.S. forces into an armed conflict or a situation that could lead to war. Mr. Trump did send such a notification to Congress late on Jan. 4, but it was marked classified, which Democrats in the Senate said wasnt good enough. A day later, Mr. Trump also claimed, falsely, that he could legally warn Congress on Twitter of his intention to strike back against possible Iranian attacks. The Democrat-controlled House of Representatives is now moving toward a resolution that would require Mr. Trump to stop all hostilities within 30 days unless Congress gives him permission to continue, but the motions chances of passing in the Republican-controlled Senate are slim.
Attacking cultural sites: In the days after the Soleimani killing, Mr. Trump threatened that he has a list of 52 cultural sites in Iran one for each American held captive in the 1979-81 Iranian hostage crisis that he would order destroyed if Tehran retaliated. That could be classified as a war crime: The UN Security Council passed a resolution in 2017, soon after Mr. Trumps ascent to the presidency, that strengthened protection for cultural sites in war as a response to Islamic States destruction of archeological sites, museums and libraries.
Disproportionate response: In his Jan. 5 tweet, Mr. Trump said the United States would strike back perhaps in a disproportionate manner against Iran. The fourth Geneva Convention forbids excessive and disproportionate attacks involving civilians, though the rules limiting attacks to military targets can often be bent if the attacking nation argues that a civilian target was being used for a military purpose.
What this means for Canada
Foreign Affairs Minister Francois-Philippe Champagne, right, stands alongside Defence Minister Harjit Sajjan.
Sean Kilpatrick/The Canadian Press
The Iraq mission: About 500 Canadian troops are in Iraq leading a NATO training mission, though an unspecified number of them are being moved to neighbouring Kuwait for safety reasons, Chief of the Defence Staff Jonathan Vance said on Jan. 7. Their mission in Iraq was temporarily suspended soon after Gen. Soleimani was killed, and while some were in an Erbil military base when Iran launched its Jan. 8 missile strikes, all Canadians are safe and accounted for, Gen. Vance said. Foreign Affairs Minister François-Philippe Champagnes office has said Canada plans to continue its work toward a stable and united Iraq.
Border trouble: Canadians and Americans of Iranian descent were caught up in the political tensions the weekend after the Soleimani assassination, when more than 60 people were detained at a Canada-U.S. border crossing in Blaine, Wash., and questioned for hours about their political views and family ties. The U.S. Customs and Border Protection agency denies that the detentions took place. A congressional Democrat, Pramila Jayapal, is looking into the matter.
Commentary and analysis
Bessma Momani: With Soleimani dead, the U.S. must brace for the wrath of Iranian hardliners
Editorial: Trump crossed a line in Iran. But its not the end of the world
John Ibbitson: Trudeau may face a tough decision with the U.S.-Iran quagmire
Hugh Segal: The brewing situation between Iran and the U.S. is very much Canadas problem
Lawrence Martin: Is the Soleimani assassination meant to distract from Trumps impeachment crisis?
Dennis Horak: U.S.-Iran tensions are at a dangerous level, but hope remains neither side wants a war
Compiled by Globe staff
With reports from Mark MacKinnon, Eric Reguly, Adrian Morrow, Kristy Kirkup, Associated Press and Reuters