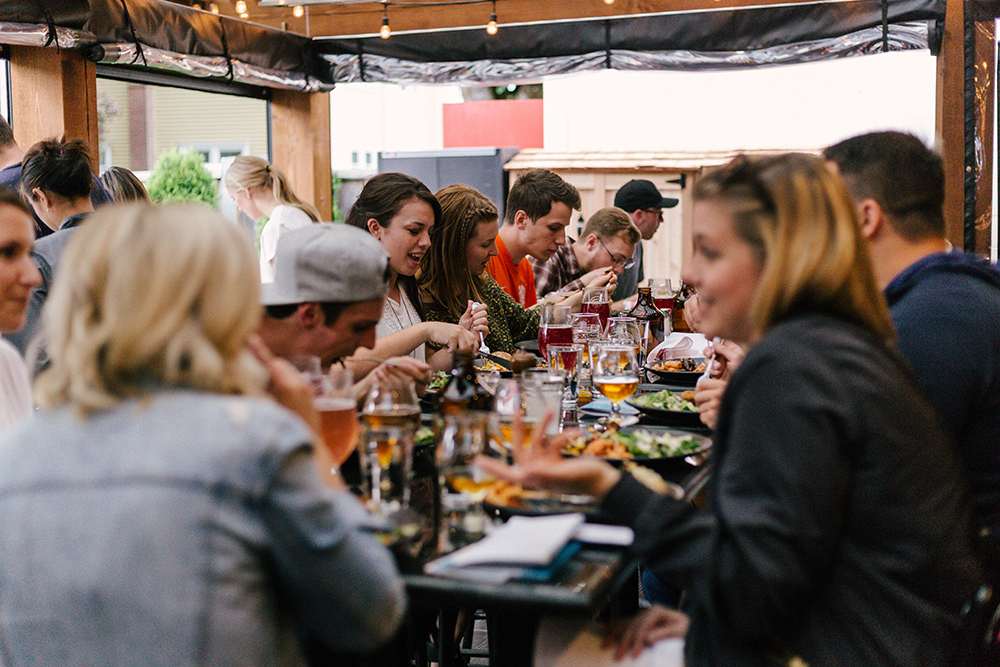 In his first public address since "Megxit," Prince Harry, the Duke of Sussex, candidly expressed feelings of "great sadness" on Sunday evening over his and Meghan Markle's decision to take a step back from the Royal family.
Speaking to a Sentebale dinner in London, England on Sunday local time, Harry addressed Buckingham Palace's recent announcement of the couple's decision to resign from their roles as senior royals. "Before I begin, I must say that I can only imagine what you may have heard or perhaps read over the last few weeks," he began, before asserting that he and Meghan are not "walking away" from the Royal family.
"So, I want you to hear the truth from me, as much as I can sharenot as a Prince, or a Duke, but as Harry, the same person that many of you have watched grow up over the last 35 yearsbut with a clearer perspective," Harry continued. "The UK is my home and a place that I love. That will never change."
The Duke of Sussex praised his wife and reassured the public that she "upholds the same values" as he does.
"I have grown up feeling supported by so many of you and I watched as you welcomed Meghan with open arms. As you saw me find the love and happiness that I hoped for all my life. Finally the second son of Diana got hitched, hooray," Harry said. "Trust that the woman that I chose as my life upholds the same values that I do. And she does. And she's the same women I fell in love with. We both do everything that we can to fly the flag and carry out our roles for this country with pride."
The couple, earlier this month, announced that they intended to wind back from their roles as senior royals in pursuit of a quieter life split between North America and the United Kingdom. Harry's remarks came one day after Buckingham Palace released the terms of their exit. The agreement involves provisions that would see Harry and Meghan pay back the roughly $3 million of taxpayer money that went into renovations at Frogmore Cottage, the home they share on the Windsor estate.
Megan and Harry's decision to step back from the family has been linked to their growing unhappiness over British press coverage, which has been exacerbated in recent years by the Duchess of Sussex's family giving unfavorable interviews to the media. Harry on Sunday told attendees of the Sentebale dinner that "there really was no other option."
"It brings me great sadness that it has come to this," he said. "The decision that I have made for me and my wife to step back is not one that I made lightly. It was so many months of talks after so many years of challenges. And I know I haven't always gotten it right but as far as this goes, there really was no other option."
Harry added: "When I lost my mum 20 years ago, you took me under your wing, you looked out for me for so long but the media is a powerful force and my hope is one day our collective support for each other can be more powerful because this is so much bigger than just us."
Queen Elizabeth II on Saturday said she is "particularly proud" of how quickly Meghan has assimilated into the Royal family.