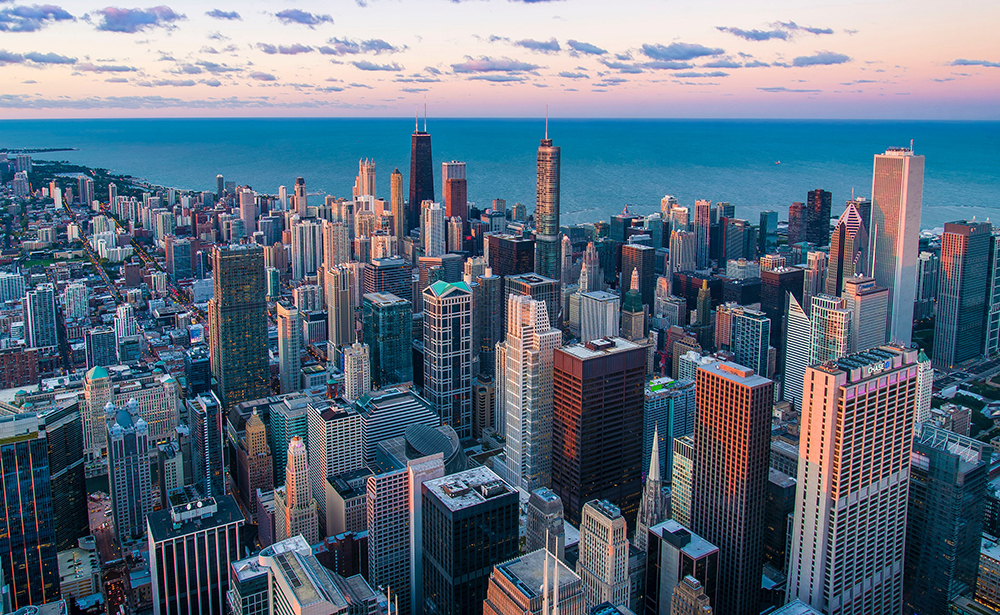 Picture the scene. You're having a bit of a rubbish day, but you think back to the other day when a local bloke asked if you want to go on a dog walk. Whether you've got a dog or not – who's going to turn down an opportunity like that, eh? This is where Rob Osman comes in:
Rob has been open about his own struggles with mental health in the past, so much so that he's on a mission to encourage other men to open up about their emotions. This was the moment Dudes & Dogs was born.
The light bulb moment came when the dad-of-one realised that his dog, a Hungarian Vizsla called Mali, still needed a walk whether or not he felt like crap.
This is because we all know that dogs don't care that the weather is bad, they just want to go and play. In turn, that offered Rob the time out that he needed.
Rob Osman with his dog Mali. Credit: James Beck Photography
Speaking to LADbible, the 38-year-old explained how he started experiencing social anxiety when he was just 11 or 12.
He explained: "I was suffering with social anxiety when it came to going into rooms or close spaces, or generally out in public but especially around girls.
"I would basically throw up, there's no easy way of saying it and no nice way of saying it. At the beginning, I couldn't even sip water in public without throwing up and I had to develop mechanisms to cope with that but it went on into my late teens and early 20s.
"The things I found most difficult were talking to girls or going into busy, crowded places I would still basically go out to bars and clubs and chat to girls because I thought as a bloke I should be doing. I would walk into a pub and the first thing I would do is go to the toilet and throw up.
"I look at why I did that and it's because it's what I thought it was to be a bloke.
Before the idea for Dudes & Dogs came about, Rob was working in a Business Development role which meant he worked away during the week.
After a bout of Bell's palsy – a type of facial paralysis due to stress – Rob decided to flip his life upside down for 2019. He packed in his job, salary and security, swapping it to begin a psychology degree and set up Dudes & Dogs.
He went on: "I started to realise, what's been good for me is getting out in the fresh air with the dog and what's been good for my mates is when I've said, 'right, come on mate, let's go for a walk'. Suddenly I started making that offer to larger groups and other places and it just resonated and I thought yeah, this is what I can do.
"You've got this dog that adores you. Someone said to me the other day, 'be the person that your dog thinks you are' and it's a really good quote because the best part of her day is getting out, running and playing with me.
"I might feel like s*** but you know what, I've got to get up and walk the dog and that's a big thing. I might disappear off to the woods for a couple of hours and I won't lie, I've had days where I've gone off and just had a bit of a cry.
"It's not in a weird way, it's just clearing my emotions and resetting. I'm not doing anything unique, everyone knows dogs are good for you, it's good to get fresh air, it's good to talk. It's just combining all those in one place – it's created a safe space."
Mali in the woods. Credit: Facebook/Dudes & Dogs
Describing some of the most magical moments, Rob continued: "There have been moments on the walks where guys have been talking pretty deep about heavy stuff and then all of a sudden a dog comes and nose dives into a puddle and everyone's laughing at the same time.
"The number of messages I get from blokes saying, 'if it wasn't for my dog, I wouldn't be here' that's pretty common sadly. You have this impression when you're struggling is that you're completely alone on this and no one would understand how you feel. It wasn't until I started going out with these guys that I realised I'm far from unique – it's common as muck.
"Coming on these walks, engaging with these dogs, engaging with each other is helping people realise hopefully that actually there's always others out there. They can't understand how you're feeling but they've been in the same place."
You can follow Dudes & Dogs on Facebook, Twitter or Instagram.