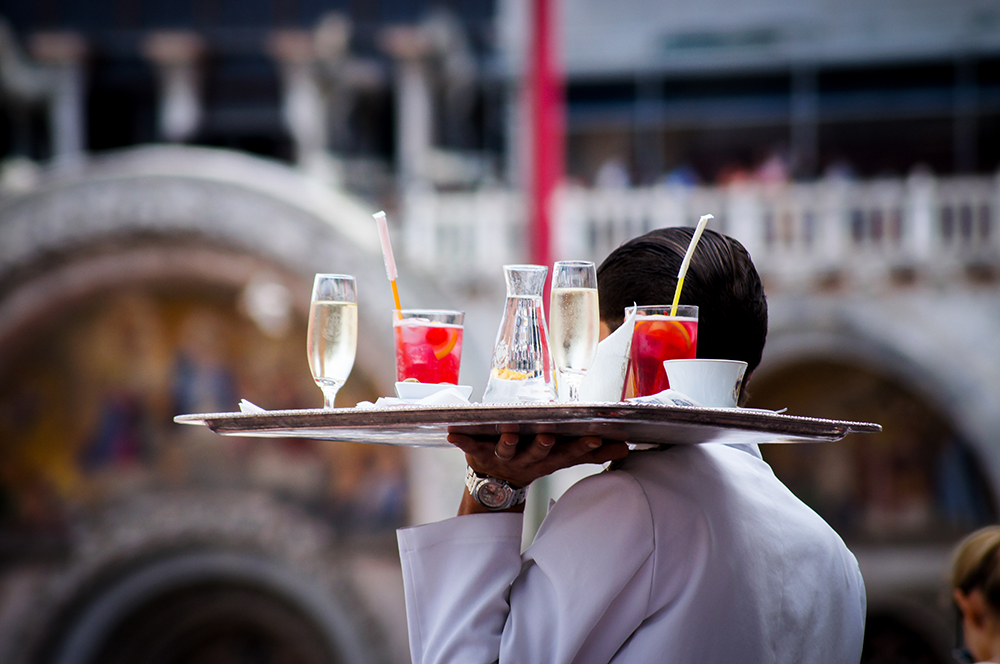 The S&P 500 may be due for a correction in the next two weeks.
Many large-cap names are flashing overbought signals.
A round of profit-taking does not mean that the multiyear bull run is over.
The S&P 500 looks unstoppable. The index has been in a steep rise ever since it breached resistance of 3,000. On Friday, it printed a fresh all-time high of 3,329.88. Theres so much excitement that CNNs Fear and Greed Index indicates that the stock market is being driven by extreme greed.
S&P 500 investors dont want to be left out. | Source: CNN
When euphoria hits the market, perhaps its wise to start taking a contrarian position, especially when almost a third of S&P 500 stocks are trading in oversold conditions. One analyst predicts that the index will plunge in the coming weeks.
Analyst Says S&P 500 Is Due for a Correction
The S&P 500 is enjoying the longest bull run in history. The index is up by over 356% since the bull market began in March 2009. Throughout the course of this extended bull rally, the SPX has gone through a number of significant corrections. Some of these pullbacks were preceded by a signal from one indicator.
A pseudonymous user named SentimenTrader took to Twitter to share an ominous observation. According to the trader, over 27% of S&P 500 stocks are overvalued. Each time this happens, the SPX nosedives in the following two weeks.
The percentage of overvalued stocks could be a bellwether for the indexs performance. | Source: Twitter
Based on the chart shared by SentimentTrader, this event happened three times in the past. Every time the percentage of overvalued stocks in the index climbed above 27%, the S&P 500 experienced a nauseating drop. The fourth reading just recently flashed. Why would this time be any different?
Large Cap Names Are Flashing Overbought Readings
When a market or stock is overbought, it means that investors are so hyped that they buy the name above its intrinsic value. This happens because investors believe that the asset is bound to go higher. Instead of going higher, the asset tends to drop to its intrinsic value.
This is the exact sentiment unfolding in the S&P 500. Many large-cap names are giving overbought readings in the daily and weekly timeframes. I looked at the ten largest stocks in the index and discovered that eight names were overbought or nearly overbought.
| | |
| --- | --- |
| Stock Name | RSI Reading |
| Microsoft | Overbought in daily and weekly timeframes |
| Apple | Overbought in daily and weekly timeframes |
| Amazon | Not overbought |
| Alphabet | Overbought in daily and weekly timeframes |
| Berkshire Hathaway | Near overbought in daily and weekly timeframes |
| Facebook | Overbought in daily and weekly timeframes |
| Visa | Overbought in daily and weekly timeframes |
| JPMorgan & Chase  | Overbought in daily and near overbought in weekly |
| Johnson & Johnson | Overbought in daily and weekly timeframes |
| Walmart  | Oversold in daily |
I looked at the blue chip companies because they are assigned the biggest weight in the S&P 500 index. If they succumb to profit-taking, it is very likely that other stocks will follow suit. It seems that many large cap names are ripe for a correction.
RSI Can Remain Overbought in Bull Markets
S&P 500 bulls are not bothered by the overheated RSI. Analyst Cam Hui tweeted that overbought markets can become more overbought.
Some markets can go higher despite of overbought conditions. | Source: Twitter
Andrew Thrasher is also not sweating the overextended S&P 500. According to the portfolio manager, the situation is not as dire as it was in January 2018. At the time, the index was overbought in the monthly chart at a level not seen since 1996. He also said that the SPX was overheated before but it eventually climbed higher.
The SPX has a knack to recover and go higher. | Source: Twitter
From the looks of it, the S&P 500 may be due for a round of profit-taking. Nevertheless, theres no denying that the index is in a strong uptrend. So even a nauseating plunge can be good for the long-term health of the stock market.
Disclaimer: The above should not be considered trading advice from CCN.com. The writer does not own any stocks in the S&P 500.
This article was edited by Sam Bourgi.
Last modified: January 20, 2020 4:30 PM UTC