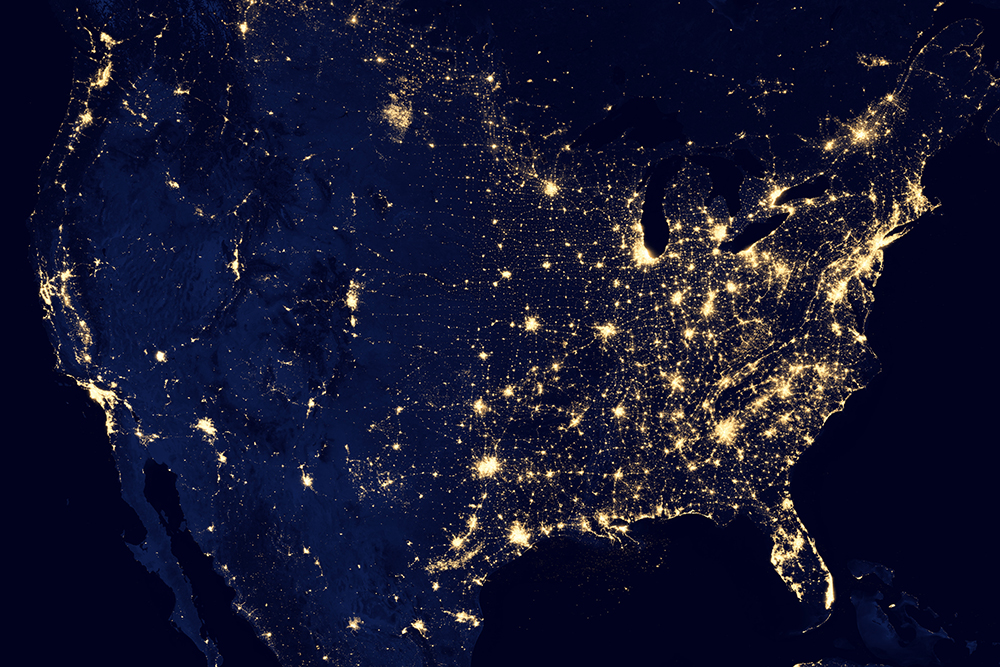 Supporters of Democratic presidential candidate Bernie Sanders gather in Des Moines, Iowa, on Feb. 3, 2020.
BRIAN SNYDER/Reuters
Iowans assembled Monday night at community centres and school gymnasiums for the first vote of the deadlocked marathon Democratic presidential race, in a ritual that will define the rest of the contest while tearing open the partys deep ideological rifts.
The caucuses unfolded less than 48 hours before U.S. President Donald Trump faces a Senate impeachment vote, which is all but certain to acquit him, with the Democrats divided over how to wrest the White House from him in November.
Iowa reconfirmed the staying power of Bernie Sanders, the self-described socialist and 2016 runner-up for the nomination, who surged in the final days. And it exposed the weakness of Joe Biden, the moderate former vice-president who entered the race last spring with a commanding poll lead only to struggle for months.
Story continues below advertisement
Elizabeth Warren and Pete Buttigieg, meanwhile, proved skilled at the myriad town halls that define the up-close-and-personal politicking of this heartland state of 3.2 million people.
Mr. Sanderss strength in Iowa and his poll lead in New Hampshire, which votes next week is causing fits of apoplexy among the party establishment. And it makes even more crucial for Mr. Biden that he take Nevada and South Carolina later this month.
The format for the caucuses makes them particularly unpredictable. Voters meet at more than a thousand locations across the state, and debate over the candidates before deciding. The voting happens in public, with supporters of each candidate forming into groups on different sides of the room.
The state is unrepresentative of the broader electorate, being far whiter and more rural than the country as a whole. But its influence is strong: No Democrat since Bill Clinton, in 1992, has won the presidential nomination without winning the Iowa caucuses.
Mr. Sanders, Ms. Warren and their supporters argue that only big, progressive policy ideas will sufficiently motivate voters to overcome the power of Mr. Trumps base. They campaigned on pledges to institute single-payer health care and free university tuition.
There are more of us Democrats than there are Republicans; you need to find the candidate who can get Democrats to turn out to vote, said Michael Vosatka, a 32-year-old manufacturing engineer and volunteer for Mr. Sanders.
The Vermont senator has also out-fundraised his Democratic rivals, despite not taking corporate contributions, flooded the state with young volunteers and turned his rallies into rock concerts with the sundry indie bands that have endorsed him. As in 2016, his perceived authenticity has been central to his appeal.
Story continues below advertisement
Hes been fighting for the same issues for a long time. If you hear him speak for like 10 minutes, youre like Yeah, this guy has got it figured out, said Aaron Gould, a 20-year-old university student backing Mr. Sanders.
Moderates Mr. Biden and Mr. Buttigieg contend the better route is to win over independent voters and Republicans disaffected with the Presidents hard-right policies. Mr. Biden has also sold himself as a steady hand based on his more than 40 years in politics.
I like that hes going to bring America back to strength again, bring our allies back, said Patrick Burke, a 71-year-old retired lab technician supporting Mr. Biden.
Mr. Burke said he also preferred Mr. Bidens health-care plan, which will allow people the option of keeping their existing private insurance or buying into a government-run system, over Mr. Sanderss policy, which would abolish private insurance altogether.
Mr. Biden has been the subject of frequent attacks from Mr. Trump. The Presidents demands that Ukraine investigate Mr. Biden led to Mr. Trumps impeachment, and the Republicans have used the trial to publicize the baseless suspicions about Mr. Biden that Mr. Trump wanted Kyiv to push.
At campaign stops in the final week before voting, Mr. Biden often appeared tired, speaking in a meandering style and frequently interrupting himself. By contrast, Ms. Warren and Mr. Buttigieg, the former South Bend, Ind., mayor vying to become the youngest president in history, did well at speaking off-the-cuff at the states intimate campaign events.
Story continues below advertisement
At a town hall in the final weekend of the contest, Ms. Warren fielded a tearful question from a voter unsure how to reassure her two young sons about climate change.
Its hard being a mom you do everything to keep them safe, the Massachusetts senator said, looking the voter in the eyes and allowing a hint of emotion to creep into her own voice, before launching into a detailed explanation of her climate policy.
Minnesota Senator Amy Klobuchar campaigned hard in the state, but trailed the four front-runners, while entrepreneur Andrew Yang and billionaire Tom Steyer fell far behind. Former New York mayor Michael Bloomberg skipped Iowa to focus on later contests.