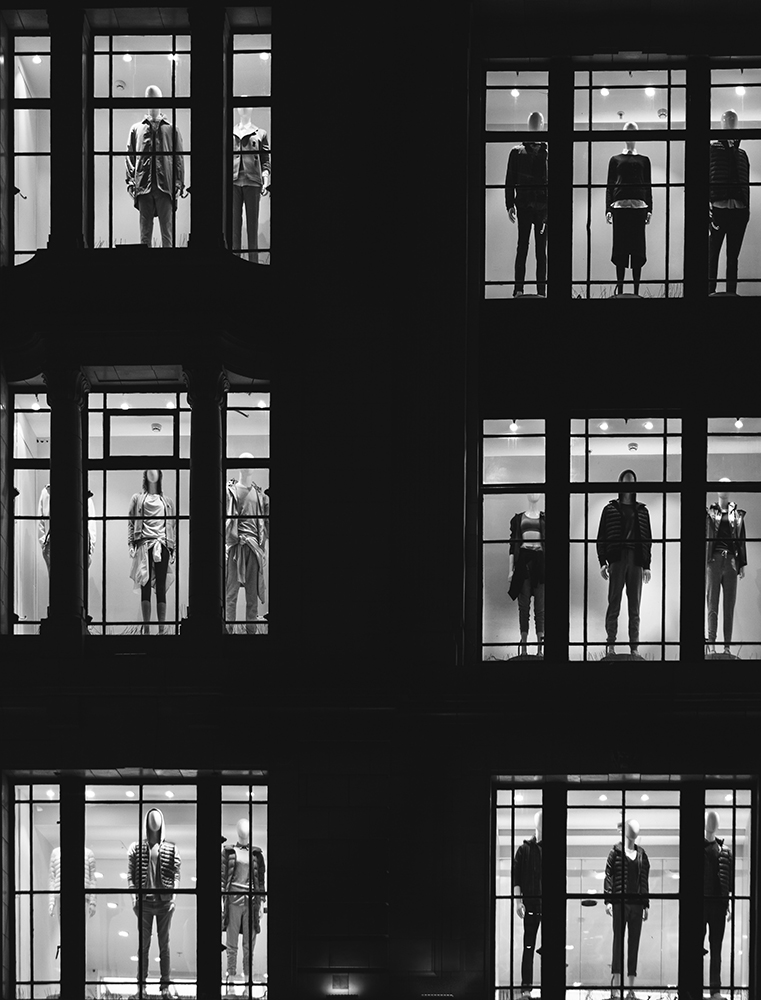 Microsoft's announcement comes as global emissions continue to rise at a rate which scientists say puts the planet on track to warm by at least three degrees Celsius and has already increased the frequency and intensity of extreme weather events such as this summer's bushfires. 
"Our hope is that it spurs more governments and companies to invest in new ways as well," the company said.
Microsoft's announcement comes as Prime Minister Scott Morrison has responded to criticism that his government has not done enough about  climate change or fire risk with plans to spend more on clean technologies and bushfire resilience and mitigation.
John Connor, chief executive of the Carbon Markets Institute, said this was a start but the government needed to join the business community and pursue a target of net zero emissions by 2050. The Carbon Markets Institute counts AGL, BHP and QANTAS of its hundreds of corporate members.
Australia has the highest takeup of  households and businesses with solar panels on rooftops, up from 35,000 in 2010 to more than 2 million.
Clean Energy Regulator
The energy sector contributes to a third of all emissions and major energy retailers, AGL, Energy Australia and Origin Energy have all committed to net zero emissions by 2050.
CSIRO has modelled net zero emissions to 2050, including the use of nuclear power and carbon capture storage, in addition to renewable energy. In its low carbon transition plan, the CSIRO said these technologies should be considered so long as the benefits of supporting renewables are "balanced with the unique cost and risk profiles, like technology, commercial, social licence."
But going carbon-neutral is "many years away" for Tomago Aluminium, NSW's biggest electricity user, despite rapidly declining renewable energy costs and exciting technical developments to deliver carbon-free smelting, according to Tomago chief executive Matt Howell.
Mr Howell was optimistic that technology would continue to evolve to a point where renewables, firmed up by gas or pumped hydro for example, are sufficiently reliable and affordable to run an energy-intensive business like an aluminium smelter.
But he was not aware of any smelters worldwide that are powered by firmed wind or solar today, though several were powered by hydropower.
He said this was years away, as are "exciting" technical developments that promise to deliver carbon-free smelting such as the Elysis venture by Rio Tinto and Alcoa and Apple.
Decarbonising
Decarbonising the grid is one of the central challenges Australia's grid faces.
Australia has the highest takeup of  households and businesses with solar panels on rooftops, growing from 35,000 in 2010 to more than 2 million today according to Clean Energy Regulator data.
Rooftop solar capacity  could provide almost a quarter of Australia's energy generation by 2040, according to the Australian Energy Market Operator's draft integrated systems plan. The regulator predicts  solar cells will account for between 13 per cent and 22 per cent of total energy in two decades.
But the growth of rooftop solar and utility scale solar and wind has destabilised some parts of the grid.
A range of solutions are needed to restore balance, including better control over rooftop solar panels through "behind-the-meter" batteries in households and businesses, and "demand response" under which consumers can manage their electricity to ensure demand can meet supply.
Smart household appliances such as hot-water systems, pool pumps and electric car chargers will turn on and off automatically, to balance the needs of the grid and households.
At present demand response is used largely in emergencies but as batteries become smarter and more affordable, grid operators will be able to draw on them as well.
Utility wind, solar and hydro
More than 30 gigawatts of large-scale renewable energy from solar and wind farms as well as hydro will be needed to replace the older coal-fired powers stations due to be retired over the next two decades, AEMO's draft ISP says.
The massive influx in renewables is posing challenges for inflexible baseload coal generators, which are struggling to compete with wind and solar power, which can drive wholesale power prices below zero on sunny, windy days.
Big batteries, pumped hydro and gas plants
AEMO's draft plan also warned that up to 21 gigawatts of new "firm" generation – such as pumped hydro, battery storage or fast starting gas plants – will also need to support the variable output from renewables. More network interconnections will also be needed.
As wind and solar generating capacity grows, more storage will be needed to shift electricity from periods of maximum wind and solar generation to periods of maximum demand such as when people turn on their air conditioning on a hot afternoon.
To deal with varying demand and quality issues, utility scale big batteries will also provide localised peak power, improve power quality, smoothing the variable solar output and provide uninterruptible power when needed.
This is already beginning to happen in South Australia the only state in the NEM without a coal-fired power station where the world's biggest battery is being expanded to be used to stabilise the grid at times of stress and volatility, when demand and supply are out of balance.
Like batteries, pumped hydro helps to alleviate the strain on the grid from the intermittent generation from solar and wind.
Australia has three pumped storage hydro schemes and is set to get a fourth with the NSW Snowy 2.0 pumped storage project due online in 2025. That's set to provide 175 hours of storage for the national energy market but needs about $2 billion of new transmission lines.
Gas power is struggling to claim its place as a transition fuel to support renewables thanks to high east coast prices and chronically uncertain long-term energy and climate policy.
Last month, the federal government backed two new gas power projects in Queensland and Victoria the first to be anointed under the government's controversial Underwriting New Generation Investments program.