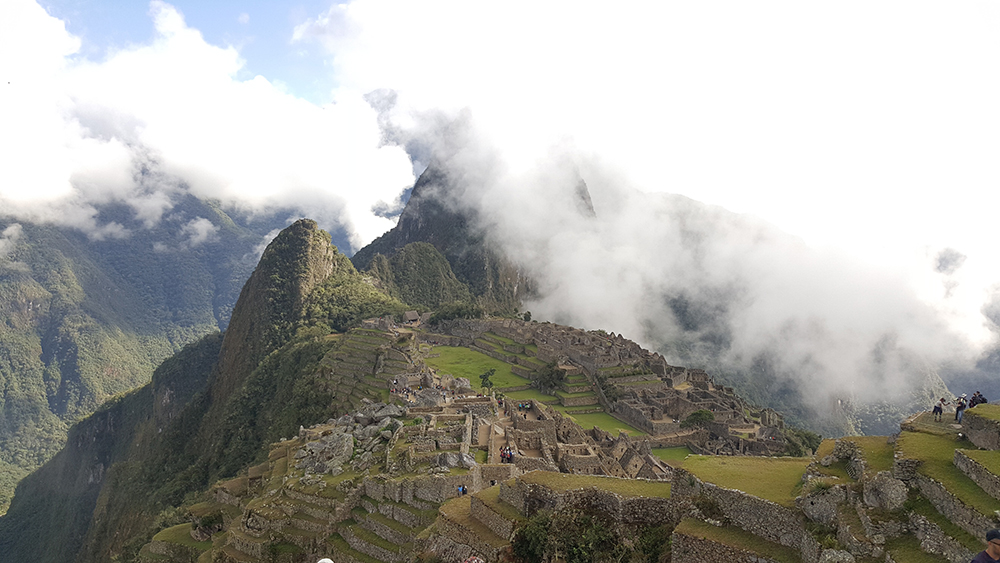 The next console generation begins this holiday season, with Microsoft and Sony launching new hardware in the form of the Xbox Series X and PlayStation 5, respectively. But this time around, since both consoles will offer full backward compatibility with current-generation games, that doesnt mean leaving the past behind. Microsoft is going one step further: Its first-party games will be playable across both the Xbox One and Xbox Series X, at least for now, meaning that nothing will be restricted exclusively to the new console.
As our content comes out over the next year, two years, all of our games, sort of like PC, will play up and down that family of devices, said Matt Booty, head of Microsofts internal development teams at Xbox Game Studios, said in an interview with MCV. We want to make sure that if someone invests in Xbox between now and [Series X] that they feel that they made a good investment and that were committed to them with content.
Microsoft has offered glimpses of two first-party Xbox Series X games, 343 Industries Halo Infinite scheduled to launch alongside the console and Ninja Theorys Senuas Saga: Hellblade 2. The companys marketing is likely to focus on the next-gen versions of both titles, highlighting all the bells and whistles that the Xbox Series X will enable, such as photorealistic graphics with real-time ray tracing.
Cross-generation compatibility is great news for the tens of millions of Xbox One owners out there, since they wont have to buy an Xbox Series X to play the new Halo game. But theres also a potential downside. Across both generations, the full Xbox family of devices, as Booty put it, runs the gamut from the launch Xbox One all the way up to the Xbox Series X. In an interview with GameSpot, Xbox head Phil Spencer said that the Xbox Series X offers over eight times the GPU power of the Xbox One.
If first-party developers have to design a game that can be played on such a wide range of hardware, is there a risk that their ambition will be hampered by a scope thats limited to the capabilities of the Xbox One? Could they do more if they werent restricted by the constraints of supporting what will be a 7-year-old console by the time the Xbox Series X launches, and were able to focus solely on next-gen hardware? (Microsoft has yet to comment on numerous reports of a second next-generation model, but the long-rumored console, codenamed Lockhart, is said to be a less powerful version of the Series X.)
Well, for one thing, this isnt a problem in PC gaming, which is much more of a continuum. All kinds of games that are more than a decade old are still playable on modern systems. And new games are designed to be scalable, so that computers with older components can still handle them. Booty himself pointed to this, saying that the Xbox ecosystem will work sort of like PC [gaming].
Microsoft has been laying the groundwork for this setup for years. The company began blurring the lines between Xbox and PC with initiatives like Xbox Play Anywhere and multiple generations of backward compatibility. And with the Xbox One X, it iterated on hardware while maintaining the Xbox One software and services ecosystem. Going with cross-generation games is just taking that philosophy to the next logical step eliminating the concept of distinct console generations. (Sony, for its part, has been following a similar path, although of course, it doesnt have a stake in PC gaming like Microsoft does with the Windows operating system. Well have to see if Sony also emphasizes cross-gen gaming between the PS4 and PS5.)
To be sure, Booty said that developers of Xbox Series X launch titles will work to show off the power of the console. Halo Infinite developer 343 Industries is definitely going to be doing things to take advantage of the new hardware, Booty told MCV. And theres a long history of cross-gen development at the debut of a console, if only to beef up the launch lineup with enhanced ports in lieu of entirely new exclusives. But a multiyear commitment to maintaining compatibility (and presumably, cross-buy/cross-play/cross-save) between Xbox One and Xbox Series X thats a new paradigm that could change how we think of console gaming forever.