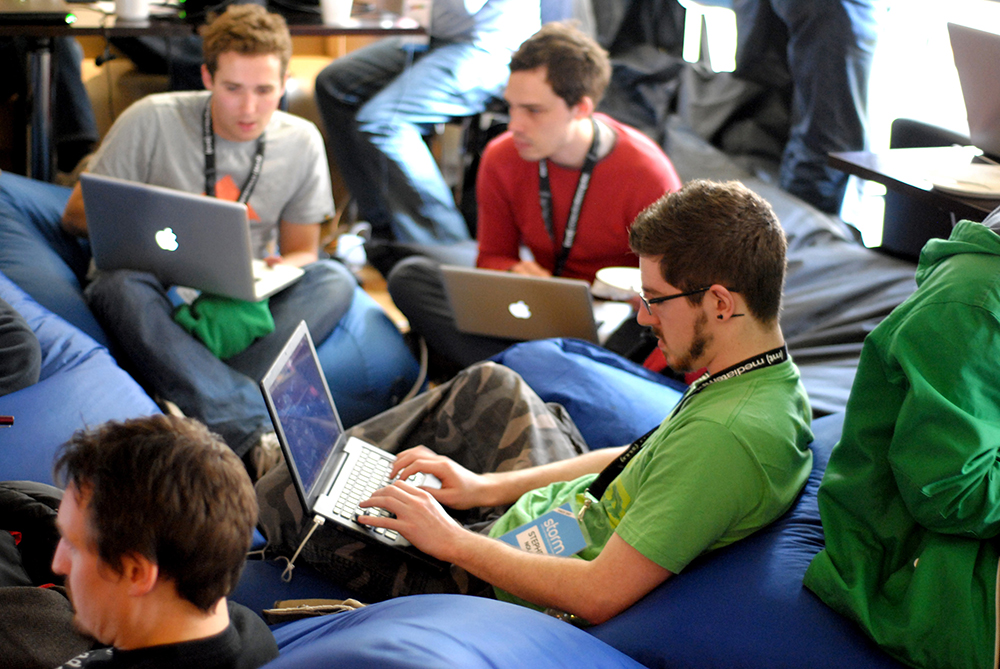 There will be some rules in place and hopefully they will be very light touch. They will be about making sure we can recover, rebuild, open up, find COVID normal Its nothing more complicated than that.
Victorian businesses, big and small, can only sigh in frustration, along with the federal government.
The Premiers ill-explained, unexpected announcement this week about wanting a year-long extension of a state of emergency instantly created enormous community concern, near despair in many cases.
Talking tough and working hard are not the same as working smart.
Nor did it engender any confidence in business that the Victorian economy was other than in continuing indefinite crisis with no exit route. Business groups, already horrified by the governments lack of understanding of so many business practicalities, erupted.
Even based on the Premiers rationale, his tactics were unnecessarily clumsy and counter-productive. Nor will they be fixed by his belated emphasis on Wednesday on the governments determination to then build back jobs, skills and business investment. Hold the Make Victoria Great Again caps.
The 12 months timeframe is most unlikely to be passed by the Victorian upper house next week anyway with Andrews forced into productive conversations and compromise with a gaggle of crossbenchers about a shorter period. So why did another confrontation have to happen?
Im not going to be a commentator on myself, Andrews declared.
It is typical of a political leader who has created his own self-reinforcing rhetorical bubble. In this rarefied air, Daniel Andrews is doing a good job in difficult circumstances to protect public health against the ravages of a second wave. But talking tough and working hard are not the same as working smart.
The governments responsibility for the egregious failure of hotel quarantine and for the woeful inadequacy of Victorias testing and contact tracing relative to other states is now obvious if not yet officially acknowledged.
So is the repeated rejection of greater federal advice and assistance to help bolster all of that from the beginning.
So is Victorias inability to now sufficiently protect its own healthcare workers with enough protective equipment and training to prevent many becoming part of the stubborn virus numbers.
Those new daily cases of COVID-19 are finally coming in well under 200 new cases with another 149 reported Wednesday but this comes at staggering economic cost over a now very prolonged period.
The latest furore over emergency powers has only heightened fears about Victorias ability to make faster progress towards any real easing of onerous restrictions. Nor is there any imminent prospect of its residents being allowed to cross state borders even if they are willing to pay for two weeks' hotel quarantine. Departure from Victoria is currently not possible except via the Northern Territory and its detention facility at Howard Springs.
In his daily press conference, Andrews cited the fact Victorian businesses were half-way through the supposed six-week timeline for stage four lockdown for all but essential services. This ignores the fact so many other businesses had already been shut and households shut in or largely so for much longer due to the stage three restrictions in place since early July. All are keenly aware of the duration and impact.
As for what changes if any will occur on or beyond the originally promised September 13 deadline for ending stage four, the Premier says its too early to say.
That leaves the federal government also stuck in an awkward economic holding pattern over a Victorian disaster. The reductions in JobKeeper and JobSeeker payments nationally from late September will make conditions in the state tougher still for many more households and businesses. According to Josh Frydenberg, his home states shutdown will add 400,000 people to those either losing jobs or having their hours reduced to zero.
How much they will blame Daniel Andrews is unclear. His popularity ratings are much lower than other state leaders but he still benefits from broad community support for government in a crisis. Canberra appreciates that national governments are also held accountable for fixing problems while most voters want shows of political co-operation rather than division.
So despite increasingly regular expressions of dismay from ministers about the actions of Andrews' government, Morrison remains mostly restrained in public comments. According to Andrews, the two dont always agree but are working closely together.
He doesn't have to deal with these sorts of issues. There are a whole lot of things that are on his plate I don't have to deal with, he said.
Too true.