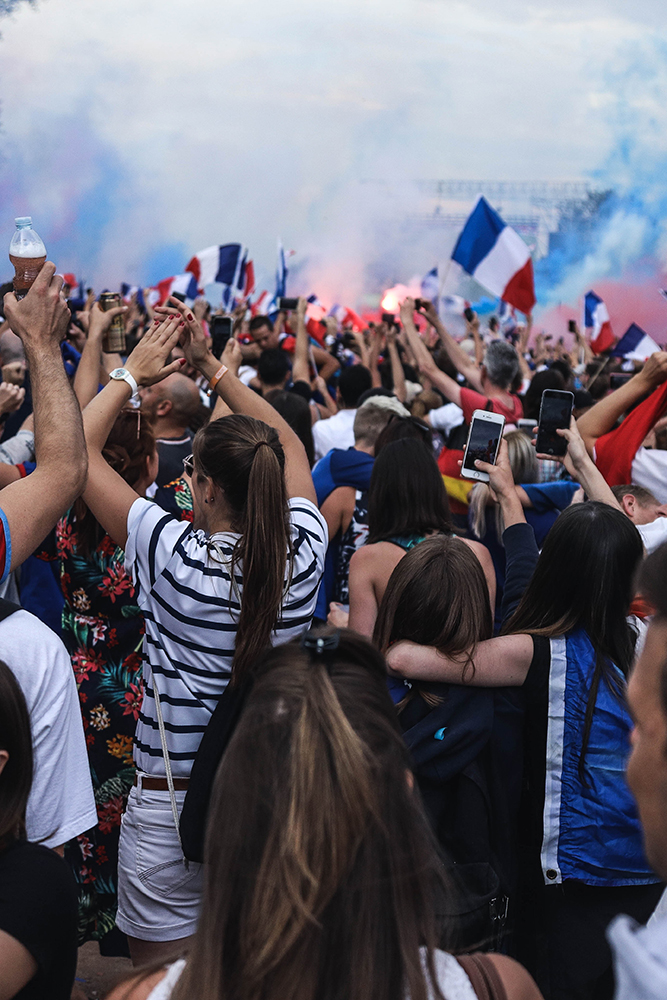 It is not often you see India being bowled out for a below-par total and then their full-strength bowling attack receiving such a thrashing in a home ODI. The combination of these two has placed India in a desperate situation of winning the remaining two games in the next four days against a full-strength Australia side that Virat Kohli called one of the top one-day sides in the world right now. A close loss for India would have asked a question here and there, but now they face several big ones as they look to quickly bounce back in the second ODI in Rajkot, else it will be their second straight ODI series loss to Australia at home. Here's a look at the main areas India need to address quickly.
Fix the batting order
Kohli admitted after the match on Tuesday that he needed to "rethink" his batting position after he failed to make a substantial score at No. 4. His move to drop down a slot was to accommodate the three openers – Rohit Sharma, Shikhar Dhawan and KL Rahul – but it meant tinkering with a line-up that wasn't broken in the first place. Kohli has realised he probably needs to go back to his original No. 3, but how?
Even without the hindsight advantage, it can be argued that India should have opened with Sharma and Rahul, and kept Dhawan out of the XI. Rahul has been in a much better form of late, whereas Dhawan has just returned to the international cricket after an injury. Dhawan struck an impressive 52 against Sri Lanka in the third T20I but after being dropped early on in the innings, and against Australia too, he was once nearly caught at third man, and then dropped at midwicket while eating up 51 dot balls in his 91-ball stay. The problem now, though, is that Dhawan should not be left out of the XI after top-scoring in the first ODI even if he had a scratchy start while playing his first ODI since August 2019.
Virat Kohli reacts to his dismissal AFP
Kohli said after the match they "didn't have enough intent to take risks for those extra runs" and "didn't take the game by the scruff of its neck". The best way Kolhi can do that is by returning to No. 3 and pushing Rahul to No. 4. Before Dhawan got injured during the World Cup last year, India played Kohli at No. 3 and Rahul at No. 4, and doing that again in this series will give Kohli the chance of setting the tone of the innings early. Even if he gets out early, he will be followed by a batsman in top form.
Now that Rishabh Pant has been ruled out of the second game, India can fix another problem with this blessing in disguise. They played only five bowlers in Mumbai and even though a sixth wouldn't have made any difference there, a part-time bowler in Rajkot and Bengaluru – where pitches are expected to be flatter and the boundaries shorter – will be handy. They can now bring back Kedar Jadhav at No. 6 where he will add some experience which India missed severely on Tuesday.
Bowlers need to bounce back quickly
It is almost unimaginable that with Jasprit Bumrah, Mohammed Shami and Kuldeep Yadav in the attack, India conceded the biggest ODI stand against them ever. Wankhede is Bumrah's home ground in the IPL but he has just returned from injury and has looked somewhat rusty this year. Playing his first ODI in over six months, Bumrah, and even Shami, didn't hit the lengths that would have troubled Aaron Finch and David Warner. They were initially too full and then overcompensated by going too short. Also, the familiarity with these conditions because of the IPL experience helped both batsmen to cash in as batting became easier under lights.
Aaron Finch and David Warner embrace after bringing up the winning runs AFP
"Tonight was making the most of those overpitched deliveries and we got off to a good start," Warner said after the match. About facing Bumrah, he said: "You've just got to watch real hard [for the change-ups]. If I'm to give any advice, and I take this as well, you've got to be nice and still."
India's next hope was Yadav whose ODI form tapered off in the second half of 2019. He turned the ball, even beat Finch a few times, inducing two leading edges in his first over, but the batsman was more careful later, either going back to let the ball turn under his eyes or dancing down to get to the pitch of the ball. Twice he charged down the track – once against a legbreak and the second time against a googly – before the balls could turn to smash them for sixes with a straight bat. Warner also said Yadav has been bowling "slower" these days which could be helping batsmen in picking his variations.
India's bowlers will have very little margin of error with their lengths in the remaining games, and the fielding, which was at times sloppy on Tuesday, will have to better its standards too.
India have been in a similar situation (down 1-0) in a three-match ODI series at home five times before this and have won four of those – against West Indies recently, Sri Lanka in 2017, New Zealand in 2017, and England way back in 1981-82. Kohli and Sharma were the captains in three of those, which will instil plenty of confidence in their team-mates to come charged up again in Rajkot.
Kohli had even said a day before the first ODI that India-Australia contests were always "competitive" and not dominated by one side, "the margin is always 3-2 or 2-1". The first game showed that Australia are dominating for now, and the pressure of bouncing back and keeping the series alive now rests with India.