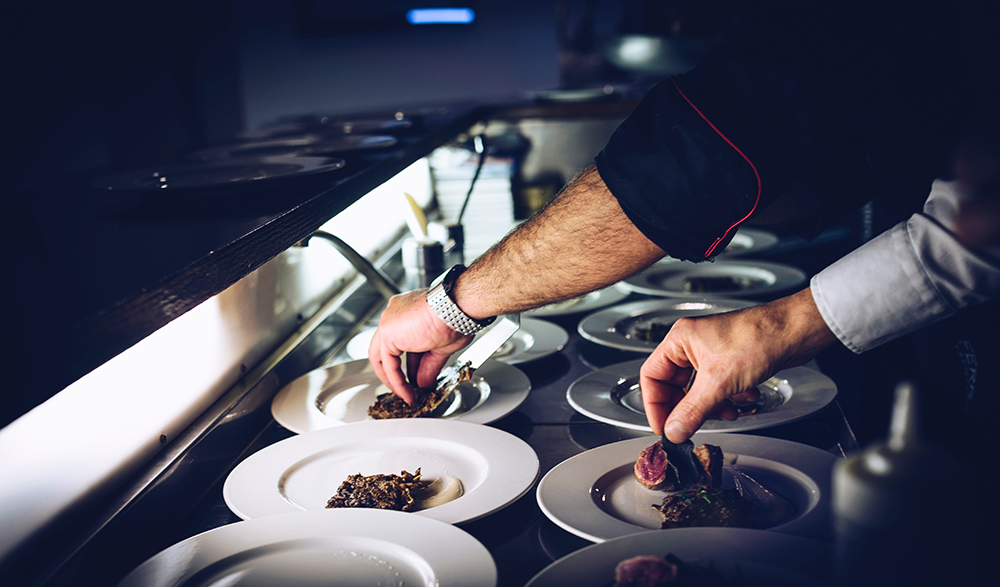 WASHINGTON  Senate Majority Leader Mitch McConnell resumed the impeachment trial of President Donald Trump with proposals Tuesday about how to conduct the proceeding that Democrats immediately attacked as rigged in the presidents favor.
Faced with sharp criticism about his proposed rules, McConnell changed the resolution dealing with the time frame for arguments and the admission of evidence.
He proposed to allocate 24 hours each to House managers and Trump's legal team. He initially proposed to have the arguments take place over two days, but he extended it to three days in his final proposal. 
McConnell's Monday proposal also said House evidence that has already been gathered "may be" entered into the Senate's trial record. This worried Democrats, who feared that Republicans would vote against accepting the evidence. But McConnell's resolution Tuesday said the House evidence "will be" admitted into the record.
McConnell, R-Ky., proposed to hear 24 hours of arguments over three days from House managers prosecuting the case followed by 24 hours over three days from Trumps defense team.
McConnell's proposal would postpone decisions about evidence in the case until after 16 hours of written questions to both sides from senators. Then the Senate could vote on whether to enter House evidence into the record or whether to subpoena new witnesses and documents, as Democrats have sought.
This is the fair road map for our trial, McConnell said. "The eyes are on the Senate. The country is waiting to see if we can rise to the occasion."
Senate Minority Leader Chuck Schumer, D-N.Y., said he would fight for changes through a series of amendments. His first proposal will be to subpoena White House documents dealing with the withholding of $391 million in military aid from Ukraine.
Trump in Davos:President says 'America is thriving' at Davos, Switzerland, economic forum before trial
Leader McConnell is poised to begin the first impeachment trial of a president in history without witnesses, that rushes through the arguments as quickly as possible, that in ways both shameless and subtle will conceal the truth the truth from the American people, Schumer said. The truth is Leader McConnell is plotting most rushed, least thorough and most unfair impeachment trial in modern history. And it begins today.
A 51-vote majority will set the rules in the chamber with 53 Republicans and 47 Democrats. McConnell said he would table any amendments to his organizing resolution, and that he has the votes to begin the trial under his plan.
This first step will send an early signal to the country, McConnell said.
– Bart Jansen
Schiff: 'Process makes no sense'
The lead House impeacment manager, Intelligence Chairman Adam Schiff, D-Calif., told senators that their vote on the rules would be more important than their eventual vote on whether to convict or acquit Trump.
Schiff said a fair trial would depend on whether to subpoena witnesses or documents, or introduce evidence already gathered. He opposed McConnells proposal, saying it would conduct the trial backwards, with arguments first and evidence at the end.
That process makes no sense, Schiff said.
– Bart Jansen
'President has done nothing wrong'
White House counsel Pat Cipollone supported McConnells rules package, saying that it would provide a fair process for the president to defend himself.
The president has done absolutely nothing wrong, Cipollone said. It is long past time to start this proceeding and we are here today to do it.
– Bart Jansen
The process:President Trump's impeachment: What happens now in the Senate trial
Schiff plays videos of Trump
The Senate reacted sedately as Democratic impeachment managers played video and audio of Trump saying he "would love" for senior administration officials like acting Chief of Staff Mick Mulvaney to testify.
Unlike the more raucous proceedings in the House, when Republicans would vocally voice their disapproval of Democrats' arguments by booing Intelligence Committee Chairman Adam Schiff, senators quietly took notes, intently listening to Schiff's arguments. 
Senate rules prohibit side conversations and enforce a quiet debate "on pain of imprisonment."
– Christal Hayes and Nicholas Wu
Public packing balcony at trial
Members of the public packed the balcony overlooking the chamber, including actress and activist Alyssa Milano, who sat in the front row, listening intently.
As senators took their seat, they were greeted by staff passing out the trial briefs filed by both House managers and the White House. Many senators brought along notebooks.
Sen. Cory Gardner, R-Colo., came prepared with a stack of sticky notes at the ready on his desk, along with dividers. 
Republican senators warmly greeted Trump's defense team, many smiling and shaking hands or patting members of the group on the back. The team sat prepared with stacks of books and binders, including one with the White House logo that was labeled simply: "Impeachment."
Democratic senators similarly shook hands and exchanged words with House managers before the trial got underway. 
The two opposing panels sat at curved black tables, with glasses of water. 
– Christal Hayes
Schumer: McConnell wants 'rushed' trial
Senate Democratic Leader Chuck Schumer of New York said Tuesday he will propose changes to Republicans' proposed rules for the impeachment trial of President Donald Trump. 
Leader McConnell wants the process rushed with as little evidence as possible in the dark of night, Schumer said.
Schumer said the first amendment will seek to subpoena White House documents that deal with withholding $391 million in military aid for Ukraine. Democrats impeached Trump for withholding the money in order to allegedly pressure Ukraine into investigating his political rival, former Vice President Joe Biden.
A series of Schumer amendment proposals will deal with other documents and witnesses. Schumer has called for testimony from former national security adviser John Bolton and acting White House Chief of Staff Mick Mulvaney.
It cannot be overstated how serious this charge is, Schumer said. If foreigners can interfere in our elections and determine the outcome instead of the American people determining the outcome, our democracy is vastly eroding.
What to expect Tuesday:What is planned to take place as the Senate trial resumes
Schumer acknowledged the difficulty he faces in changing McConnells proposal. A 51-vote majority will set the rules in the chamber, where Republicans hold a 53-47 majority over Democrats.
We need four Republicans who are willing to stand up for whats right, who are willing to stand up for what America wants and needs, and not simply bow down to the president, Schumer said.
Schumer also accused McConnell of working with the White House on  the resolution, saying it appeared the resolution was written in the White House, not the U.S. Capitol. He said it was a "blueprint for an impeachment trial on fast-forward." 
The Senate will resume its impeachment trial of the president at 1 p.m. 
– Bart Jansen and Christal Hayes
Romney: late trial hours 'a nothing issue'
Republican senators decried Democratic objections to McConnell's proposed impeachment trial rules,saying they did not believe that Democratic amendments would garner any support from the conference.
Sen. Mitt Romney, R-Utah and a key potential swing vote in the chamber, said the objections over arguments being heard over two days  possibly leaving the trial in session into the early morning hours was kind of a nothing issue." He explained that the media will cover the trial whether it happens at 2 a.m. or 2 in the afternoon and that most people would not watch the trial in its entirety but rather would watch short clips of the events.
Our Democratic friends, I think, have failed to learn the lesson that if you call everything outrageous, then nothing is outrageous, Romney said. And whether it's two days or four days, we have the time to review what is presented because we have the full 24 hours.
Republicans pushed back on the notion that the American people would not be awake for key parts of the presidents trial. Sen. James Lankford, R-Okla., said the time difference would help those along the West Coast watch the proceedings. Its prime time for the West Coast, he said.
– Christal Hayes
Schiff slams McConnell's proposed trial rules
House managers who will prosecute the impeachment trial against President Donald Trump blasted the proposed Senate rules for how the trial will be conducted as rigged," just hours before the trial resumes Tuesday.
The lead manager, Intelligence Chairman Adam Schiff, D-Calif., said requiring votes to admit evidence the House has collected, and to determine whether to subpoena witnesses or documents, is a recipe for hiding evidence from the American people.
Schiff also said compressing arguments into 12-hour days that begin at 1 p.m., as proposed by Senate Majority Leader Mitch McConnell, R-Ky., would discourage people from watching the trial. Schiff said the argument time was expanded from six-hour days during the 1999 trial of former President Bill Clinton.
This is not a process for a fair trial. This is the process for a rigged trial, Schiff told reporters at a news conference. This is the process for if you do not want the American people to see the evidence.
Sham? 'Rule of law?:How the House debate set the stage for the impeachment trial
As an example, Schiff cited text messages between top diplomats questioning Trumps dealings with Ukraine, which are at the heart of his impeachment. Schiff also said it is important to hear from former national security adviser John Bolton and acting White House Chief of Staff Mick Mulvaney, who each declined invitations to testify during the House inquiry.
It will not prove the president innocent, Schiff said of blocking their testimony. It will mere prove the Senate guilty of working with the president to obstruct the truth from coming out.
– Bart Jansen
Trent Lott and Tom Daschle:Senate leaders from Clinton's impeachment trial say two sides must work together
For Senators: No gabbing, no milling
No cell phones. No talking out of turn. And stay at your desks.
And bathroom breaks? Theyre allowed but only through the adjoining cloakroom.
During the impeachment trial, senators accustomed to moving about the chamber, chatting with colleagues and checking their phones will have to get used to decorum not unlike those practiced in a strictly run classroom. Even if the stakes are a little higher.
Here are some of the rules that must be followed during the impeachment trial of President Donald Trump:
Senators should attend as much of the proceedings as they can.
Senators will only have limited opportunities to speak. And they should refrain from conversing with other senators while the case is being presented.
Senators can only read materials related to the matter before the Senate.
No use of phones or electronic devices are permitted in the chamber during the proceedings.
– Ledyard King
Poll: majority of Americans say evidence should be allowed
A new poll found that a majority of Americans say introducing new evidence should be allowed in the impeachment trial.
In a Monmouth University poll released Tuesday before the trial, 57% of respondents said House managers should be able to present new evidence. Thirty-seven percent said they should be limited to evidence that was revealed as part of the impeachment inquiry in the House.
– Jeanine Santucci
Poll:Majority support allowing new evidence at Trump's impeachment trial
Debate on rules to begin at 1 p.m. EST
After House Democrats and Trump's legal team traded written jabs over the weekend, the Senate will resume its impeachment trial of the president at 1 p.m. Tuesday with a contentious debate about the rules for conducting the proceeding.
McConnell proposed allocating 24 hours to each side to present their case over two session days for each side. With sessions expected to start at 1 p.m. daily, Democrats assailed the proposal for having the trial run late into the night.
After opening arguments, senators would have 16 hours to pose written questions to both sides through Supreme Court Chief Justice John Roberts, who is presiding over the trial.
But the Senate wouldn't automatically accept the House evidence gathered so far. Under McConnell's proposal, four hours of debate over whether to subpoena witnesses or documents would come after the opening arguments and questions.
Senate Minority Leader Chuck Schumer, D-N.Y., called the proposal a "national disgrace" and said he would offer amendments.
Under this resolution, Sen. McConnell is saying he doesnt want to hear any of the existing evidence, and he doesnt want to hear any new evidence," Schumer said.
Who are the managers?:Who are the 7 impeachment managers selected for the Senate trial of President Donald Trump?
The seven House managers who will prosecute the case issued a joint statement calling McConnells proposal an effort to prevent the full truth of the presidents conduct from coming to light. The managers said it could become the first trial in history without House witnesses and documents.
That is not a fair trial. In fact, it is no trial at all, said the managers: Democratic Reps. Adam Schiff of California, Jerry Nadler and Hakeem Jeffries of New York, Zoe Lofgren of California, Val Demings of Florida, Jason Crow of Colorado and Sylvia Garcia of Texas. A White House-driven and rigged process, with a truncated schedule designed to go late into the night and further conceal the Presidents misconduct, is not what the American people expect or deserve.
The Constitution sets few requirements for a Senate trial, so senators must still decide basic rules such as to when the trial will be conducted each day and how long each side will have to speak. The set of rules is called an organizing resolution.
A 51-vote majority of senators will set the rules both at the beginning of the trial and whether to call witnesses in a chamber with 53 Republicans and 47 Democrats.
Trump will spend the opening two days of the trial at an economic conference in Davos, Switzerland. "He has a full day here in Davos, but will be briefed by staff periodically," said White House press secretary Stephanie Grisham.
– Bart Jansen
White House lawyer could be disqualified, Dems say
House managers who are prosecuting the case against Trump suggested Tuesday that the presidents top defense lawyer, White House counsel Pat Cipollone, could be disqualified from the trial because of his first-hand knowledge about the case.
The managers sent a five-page letter to Cipollone saying he could be a witness and should disclose any facts and information before making legal arguments on Trumps behalf in the trial. The managers said the disclosure is important so that senators and Supreme Court Chief Justice John Roberts, who is presiding over the trial, could be aware of any ethics issues, conflicts or biases.
These risks are so serious that they can require a lawyers disqualification, the letter said.
Judiciary Committee Chairman Jerry Nadler said Tuesday that Cipollone should be recused from the trial because of he was a fact witness.
Yes, he should, Nadler said when asked if Cipollone should recuse himself.
Cipollone is a fact witness, Nadler added, and one of the participants in what weve accused the president of.
What is a manager?:What is an impeachment manager, and what do they do?
Managers focused on information that Cipollone had about concerns about Ukraine that several officials raised to the top lawyer at the National Security Council, John Eisenberg. Fiona Hill, a former NSC aide, said Eisenberg became very concerned when he learned that Trumps personal lawyer, Rudy Giuliani, was involved. Other NSC staffers Lt. Col. Alexander Vindman and Tim Morrison also reported concerns to Eisenberg about Trumps July 25 call to Ukraine President Volodymyr Zelensky.
The call is at the heart of the impeachment accusations against Trump, which accuse him of pressuring Zelensky to investigate his political rival, former Vice President Joe Biden.
In light of your extensive knowledge of these key events, your personal representation of President Trump threatens to undermine the integrity of the pending trial, the managers said in the letter.
White House spokesman Hogan Gidley pushed back on the request of Cipollone.
The Democrats are an utter joke – they have no case, and this latest political stunt proves it," he said. "The idea that the Counsel to the President has to turn over protected documents and confidential information is ludicrous, and to imply he cant represent the President of the United States in an impeachment proceeding is completely absurd.
– Bart Jansen, Nicholas Wu and David Jackson
Will witnesses and documents be permitted?
Whatever logistics are set for arguments, one of most contentious issues is whether the Senate will subpoena witnesses and documents, to gather additional evidence. But the final answer to that question isn't expected Tuesday.
Schumer has proposed issuing subpoenas for four witnesses, including former national security adviser John Bolton and acting White House Chief of Staff Mick Mulvaney, and three batches of documents.
Senate legacy:Trump's impeachment trial could render verdict on Senate and key players
But McConnell has said he has the votes to postpone that decision until after opening arguments and written questions. Sen. Lindsey Graham, R-S.C., suggested that if Democrats are allowed to call their witnesses, Republicans will call witnesses such as Hunter Biden, the son of former Vice President Joe Biden, who worked at a Ukraine gas company.
The articles of impeachment accuse Trump of abuse of power for pressuring Ukraine to investigate Biden and his son, while withholding $391 million in military aid. The articles also accuse Trump of obstruction of Congress because the White House then directed aides and agencies to defy subpoenas for testimony and documents during the inquiry.
Once the organizing resolution is adopted, the arguments about the evidence begins. House managers and Trump's legal team offered a sample of their arguments over the weekend, in written briefs.
Trump in Davos:Trump says 'America is thriving' at Davos, Switzerland, economic forum before impeachment trial
House Democrats said  there was "overwhelming" evidence against Trump and said he was a danger to the country's national security.
"President Trumps misconduct presents a danger to our democratic processes, our national security, and our commitment to the rule of law. He must be removed from office," the seven House managers wrote in a 111-page filing summarizing their opening arguments for the trial.
Trump's legal team, meanwhile, called the House impeachment drive "a brazen and unlawful attempt to overturn the results of the 2016 election and interfere with the 2020 election  now just months away."
Trump's lawyers said the articles "do not identify any impeachable offense" and that the inquiry was "irredeemably flawed."
"All that House Democrats have succeeded in proving is that the President did absolutely nothing wrong," the filing said.
– Bart Jansen