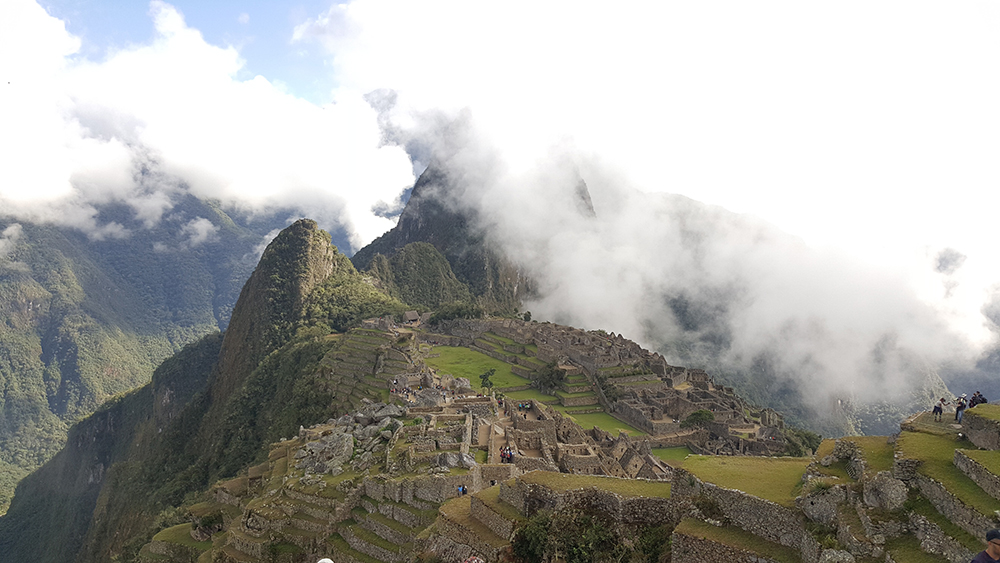 Whether youre working with a few feet of space in a community vegetable patch, or have 65 acres of luscious foliage on a sprawling estate (looking at you, Oprah Winfrey), the first step to building a sustainable garden is mapping out a vision of your intentions.
Each year before planting my own vegetable patch, I draw out an image of the garden I hope to build, indicating where each plant should go based on available sunlight and shading. 
Im currently planning to build the largest garden Ive ever grown, while working to harvest one-third of my annual vegetable consumption directly from my backyard, as part of my mission for The Independents20 Pledges for 2020 initiative. While mapping out the garden, I put together a few tips and tricks to help get you started on your own sustainable vegetable patch.
Download the new Independent Premium app
Sharing the full story, not just the headlines
Download now
Plan out where to place your plants
Read more
I like to plant crops that grow on vines (think: cucumbers and cherry tomatoes) in small groups, as close to a fence as possible so they scale upwards, while giving other plants that will likely grow much larger a separate space off to the side. That way, I can still walk by and tend to the crops growing up the fence, no matter how big the other plants off to the side eventually grow. 
This also works with smaller plots of soil like community garden space: keep clusters of similar plants in the same tight groups, and dont worry so much about spacing. With some proper TLC, plants usually find their way around each other in the dirt. 
Seeds can always begin growing indoors ahead of the season around the time you lay out your soil, which will provide you with plenty of time to start growing your crops in a stable environment. Some farmers will recommend you transport these seeds to your garden based on the location of the moon, but since I dont have time for all that, I simply give the soil a good rinse of water for a week before transporting or planting anything in my garden.
Study your plot
Before stepping into that dirt, its important to study your space and gain an understanding of how many hours of sunlight youre working with and what kind of plants grow well in the region. Most will require about eight hours of sun, but if youre in a shaded area and can only get six, that should still work, as many plants favour partial shade and only require about four hours of direct sunlight. 
Getting a head start on laying out the groundwork for your garden will help it produce sustainable harvests that last throughout the summer months and then some. You can look up the last frost date in your region here. I tend to lay out my organic soil exactly where I plant to grow my garden about six weeks before this date. 
left
Created with Sketch.
right
Created with Sketch.
Shape
Created with Sketch.
Back to our roots: Warming winter vegetables recipes
Maximise your space
Its also just as important to consider ways to maximise the space while gardening. Vertical garden walls can be purchased or made easily in DIY projects, allowing plants to grow above each other rather than spread out over a small space. 
Plant intensively
Lastly, dont be afraid to plant intensively. Most crops only need a few inches of space for their roots to grow: things like peppers, tomatoes, broccoli and kale can all grow much closer together than most people think. I tend to believe that crops grow better when theyre in close, clustered mixes of similar plants, but thats just my unprofessional semi-gardening enthusiast opinion.
Transplant the seeds to your garden once its warm enough for them to survive in an outdoor climate, but only when the seeds are busting out of their trays or starter pots. The seeds should look vibrant and almost too big for their trays by the time they are brought to the garden for planting. 
I tend to believe the first moments catering to a garden and each individual plant are some of the most important in a life cycle; the only way a garden will produce healthy crops is with tender love and care during its birth. These moments of transporting, growing the seeds, placing them into the ground and giving them nutrients and fresh water throughout the process are all vital to the longevity of a harvest.