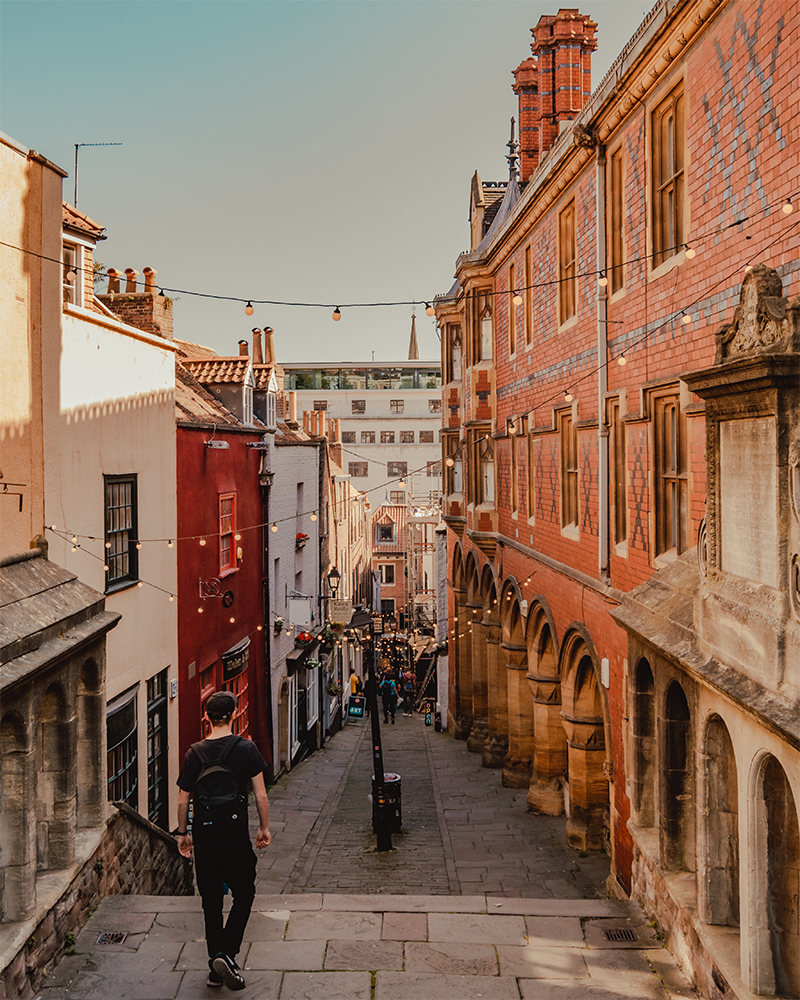 Struggle for liveability
This country's cities have historically been among the best in the world to live in, with Melbourne, Sydney and Adelaide ranking in the top 10 in The Economist's 2019 global liveability index.
But as horrific bushfires rage around the country, filling cities with smoke, and the nation's population of 25.5 million keeps rising the Australian Bureau of Statistics forecasts it could potentially double by 2066 our cities are struggling to stay liveable.
Australias cities are facing a long-term existential threat from heat, fires and sea level rise.
Gabriel Metcalf, CEO of the Committee for Sydney
The economic cost of urban congestion, or hours wasted sitting in traffic, to the country over the next decade will be $86 billion about 3.3 per cent of our gross domestic product, according to HSBC.
Getting people out of cars
Meanwhile, a hotter climate is forecast to raise health risks. High temperatures can reduce drinking water supplies and hurt air quality Canberra was briefly the most polluted city in the world on New Year's Day due to bushfire smoke forcing a run on air filters HSBC warns.They can also stimulate allergies and encourage the spread of water-borne pathogens such as cholera.
Visitors to Parliament House were forced to wear face masks after smoke from bushfires made Canberra's air quality hazardous in early January. Alex Ellinghausen
Gabriel Metcalf, the American chief executive of think tank Committee for Sydney, has singled out climate change along with more public transport and affordable housing as top priorities for Australia, calling for "a shift in rhetoric and action" on climate policy in 2020 to reduce carbon emissions.
"Australias cities are facing a long-term existential threat from heat, fires, and sea level rise," he says. "At the same time that Australias cities are being choked by smoke it appears the country is planning to open new coal mines.
"Future generations will not forgive this. It is time for Australia to become a world leader on climate change."
Australian cities are trying to get people out of cars by investing more money in public transport. More than 100 years after architect Walter Burley Griffin sketched out a plan to put a rail line across Canberra, the capital finally opened the first stage of the Canberra Metro, while Melbourne is building five new underground rail stations and planning a new airport rail link.
Even Canberra, where most people drive, now has as a light rail line.  Jamila Toderas
In Western Australia, the City of Perth wants to reserve land for a future underground mass transit system that would connect neighbourhoods, while the state government touts the expansion of its urban rail network which will include a line to the airport by late 2021 as showing "how a smart city rolls".
The Gold Coast's G:link light rail network is so popular that Queensland wants to extend it for a third time, while Sydney's Liverpool Council has teamed up with Western Australia's Curtin University to investigate "trackless trams", which run on roads.
We will look at the people who are by themselves in a car and it will be like walking into a kindergarten and lighting up a cigarette.
Daniel Ramot, Via
Daniel Ramot, chief executive and co-founder of Via, a New York-based company that develops technology for car-pooling apps, says the era of the personal car is over. "I hope that one day we will look at the people who are by themselves in a car and it will be like walking into a kindergarten and lighting up a cigarette."
Behyad Jafari, the chief executive of the Electric Vehicle Council, agrees there will be radical changes to how people use cars. By 2050, personal cars will "look more like an app that you choose a service from", he forecasts.
"Driving a car, or a car driving you, has become so much cheaper and easier to manage that fleets of shared vehicles are available at the touch of a button. Every time you see a road crew, theyre taking away a lane and turning it into open living space."
Electric change
Today's noisy, polluted roads will seem like the plot of a dystopian movie, Jafari adds. "Every vehicle will be electric, meaning we can enjoy the outdoors without the rumble of engines and shielding ourselves from toxic exhaust fumes."
"Cars will charge where theyre parked, or wirelessly on the street. The idea of a petrol station has been replaced with neighbourhood stores and cafés that provide a quick top-up while you go about your business."
Electric car chargers will become the norm in shopping centres, like this one in the Brisbane suburb of Toombul. Chargefox
In the US, former General Motors president Dan Ammann, who now runs the automaker's subsidiary Cruise Automation, which makes electric driverless cars, is confident autonomous vehicles will make roads safer and less congested.
"It's our belief that this technology can solve many aspects of what's wrong with transportation today," he told the CityLabs conference in Washington DC in October, arguing current transport systems are "letting us down".
"If an airliner crashed somewhere in the world today, it would be front page news everywhere in the world. We'd all read about it in the newspaper," he said. "At the same time, there are 12 airliners' worth of people going down if you like, that will be killed on the roads today, in one day."
But Ammann wouldn't give a date when he expects autonomous cars, which have killed people during testing, will actually be allowed on the roads without human drivers.
Car-free world?
In the meantime, American and European cities are forcing cars off streets. New York City took the radical step in October of banning cars from 14th Street, a busy cross-town thoroughfare, for most of the day, allowing buses to move faster and creating more space for pedestrians.
In Barcelona, the city government has built "Superilles" (or "Superblocks" in English) neighbourhoods where roads have been closed to cars. Instead of lines on the roads marking spaces for cars, there are games such as hopscotch painted for kids as well as playgrounds, wooden benches, sculptures, bike racks and trees.
Other cities are charging cars to enter city centres, including London, Stockholm, Milan and Singapore. New York City which banned cars from Central Park in mid-2018 will be the first US city to have a congestion charge when cars travelling below 60th Street are forced to pay fees from 2021.
We have a strong view that mass transit is the way forward in Melbourne and Sydney.
Emmanuel Jaclot, head of infrastructure for pension fund CDPQ.
But when a local think tank, the Grattan Institute, said in October that drivers in Sydney and Melbourne should be charged $5 to enter and exit CBDs during peak hours, both NSW's and Victoria's transport ministers immediately ruled the idea out.
Marion Terrill, director of the Grattan Institute's transport and cities program, says building new roads and providing more public transport is not enough to cut congestion.
"There is nothing wrong with building new infrastructure as long as the project stacks up and it's delivered rigorously," she says. "But for as long as you dont charge people to travel on in-demand roads at peak periods, you're always going to get excess demand. It's just like if we didnt charge for water or electricity, there would be unsustainable levels of demand."
Australian cities have rejected congestion charges but they may be needed to stop people driving into CBDs. Luis Ascui
Terrill says that she has received support "behind closed doors" from people in business, industry and government for congestion charges. "People are interested in solutions that work but there's a bit of a difficulty about who puts their toe in the water first."
Engineering and construction companies such as Downer EDI and Spanish-owned CIMIC are keen to build more urban infrastructure, with both companies now prioritising urban engineering services over mining services.
Who pays?
But the eternal question of who will pay for new infrastructure remains. "If we want Australian cities to provide world-class public transport where it really is an option for most people, were going to need to keep going with the infrastructure build and thats going to be hard as we run out of money," says the Committee of Sydney's Metcalf. "Were going to have to get really creative about how we keep paying for the infrastructure."
Governments can take advantage of low interest rates to raise debt, although state governments and the federal government are now being forced to use budget surpluses for bushfire recovery funds.
Cashed-up pension funds are emerging as a new source of funding as some extend beyond their traditional roles as passive owners of infrastructure into designing and building it.
Candian pension fund Caisse de dépot et placement du Québec (CDPQ), which already owns stakes in electricity network TransGrid and the Port of Brisbane, spent $167 million in November on taking a 24.9 per cent equity stake in the public-private partnership contract to build, operate and maintain the new Sydney Metro.
"We have a strong view that mass transit is the way forward in Melbourne and Sydney," says Emmanuel Jaclot, CDPQ's head of infrastructure.
CDPQ, which likes investing in electrified transport systems because they help the Canadian group meet targets for lowering its carbon footprint, is so keen that it has started pitching its own public transport projects.
In its home town of Montreal, CDPQ is developing, building and operating the $C6.3 billion ($7 billion) Réseau express métropolitain (REM) project, a 67-kilometre automated light rail network that is scheduled to open in 2021 and will connect with metro lines.
CDPQ's equity stake in the light rail line the biggest public transportation project in Québec for the past 50 years will be about 70 per cent while the government of Québec will hold 30 per cent. The Canada Infrastructure Bank is providing financing of $C1.28 billion at an initial interest rate of 1 per cent, with rates later rising to 3 per cent.
The REM contract allows for dividends from the project to be paid to CDPQ, which is taking on design and construction risk, until it reaches an 8 per cent annual return on its $C2.95 billion capital investment.
However, the project has been controversial. CDPQ's 99-year contract includes an agreement that other public transport can't be provided in certain neighbourhoods near the light rail to avoid competition with the new light rail line, including between the airport and downtown Montreal.
As Australia has learned with the privatised Sydney Airport rail link which received similar concessions during construction to avoid competition with other transport options these kinds of clauses create future problems. With a rail ticket between the CBD and the airport costing $19.40 one-way and no direct bus links, Sydneysiders often opt to add to the city's traffic congestion and catch a cab.