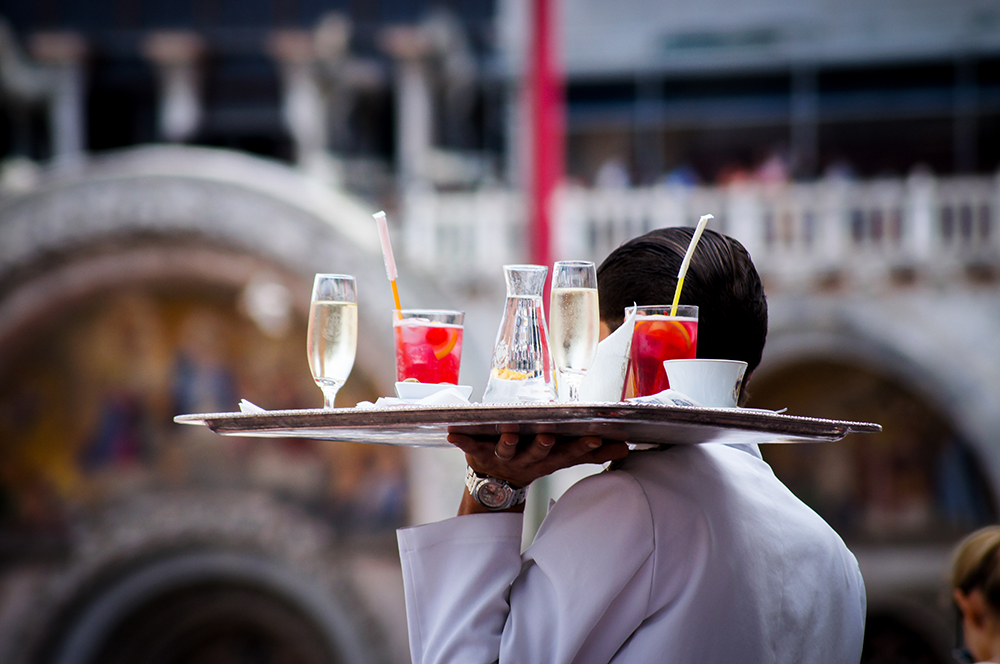 At the same time, coal and LNG are among Australia's biggest exports.
Undeterred, Griffith says the path to zero emissions could be done through electrifying the household. That is, moving away from natural gas and combustion engines, aided by the rapid take-up of solar power, heat pumps, electric vehicles and batteries.
Its all existing technology, but the wrinkle is he wants the federal government to underwrite the transformation by lending its AAA credit rating to households, which could then borrow the money more cheaply.
The only obstacle and it's a very large one is cost and the sheer scale of investment and re-ordering of priorities required. Griffith puts the total cost at about $5 trillion to decarbonise Australia over two decades and likens it to the level of spending undertaken during World War II.
If it was done at the rate of spending during World War II [proportional to GDP] it could get done in under 10 years. That's the war effort required to meet a 1.5-degree target.
The bushfires have refocused attention on Australia's climate change policy. Getty
Griffith acknowledges it seems like an "impossibly large amount of money".
"Remember, however, that every machine has a lifetime and a replacement cost. We can use the opportunity of the replacement of each of those machines as not only a chance to upgrade our lives and decarbonise, but as an effective discount on the cost of this project," he says.
Moral leadership opportunity
Guy Dundas, an energy fellow at the Grattan Institute, says while we need significant action, it's not so much about rapidly slashing emissions over the next decade.
"The best available scientific evidence does not suggest we need to get to net zero by 2030 or in the years after that. We need a steady path to 2050," he says.
At the same time, Griffith and others, including Industry Super Australia, say the task of getting to net zero is harder without nuclear being in the mix, making for an uncomfortable debate for the Greens and left of the Labor Party.
"It is difficult to see how these problems can be resolved without some nuclear," the peak superannuation body said in a discussion paper released last year.
If Griffith's plan was ever adopted, even in a more modest form, it would transform the Morrison government from a climate change laggard to a world leader, thereby giving Australia the moral authority to demand others do more.
Such a lofty position on the politics of climate change is a long way from Australias current status.
On the latest projections from the Department of Environment and Energy, Australia will achieve only a 16 per cent reduction in emissions from 2005 levels by 2030. This is well short of the 26 per cent drop required to meet our Paris targets.
Paris targets not the main game
Tim Baxter, a senior researcher at the Climate Council, says a faster take-up of technology or a significant economic shock could alter this trajectory and may reduce emissions more quickly.
But on the current projections and without significant new policy mechanisms we are not going to meet our Paris targets, he says.
Even when using expired allocations from the Kyoto Protocol period, Baxter says, we would only just get to our Paris targets.
So the idea that we can meet our Paris targets in a canter is bluff and bluster, he says.
The one factor working in the governments favour is that official forecasts have consistently underestimated the take-up of renewables nobody predicted Australia would have 2 million households with rooftop solar by the end of 2019.
But even with this record uptake, emissions from Australias electricity sector fell only 1.15 per cent in the year to June 2019.
The fall in emissions from the agricultural sector, due to lower stock numbers owing to the drought, was twice this level over the same period. But for the likes of Baxter and many others deeply engaged in the climate debate, the argument over whether Australia meets its Paris commitments is no longer the main game.
What matters is that we get to net zero emissions as fast as we can, he says.
All the states have signed up to reaching this target by 2050. The federal government implicitly backed the target when it signed the 2015 Paris agreement but, like the states, it has not said how this could be achieved.
Australia's solar example
One pathway to "net zero" has Australian heavy industry like steel making, cement and aluminium being powered by renewable energy, a prospect that is feasible, according to climate economist Ross Garnaut. The path is more difficult, however, for the LNG industry, putting pressure on it to sequester emissions from the extractions and processing of gas.
This renewed focus on not just reducing emissions but eradicating them has come after an unprecedented Australian fire season burnt more than 6 million hectares, destroyed about 2000 homes and killed 28 people.
We should use these fires as a nucleus for action. Australia can afford it. The only thing we lack is confidence and imagination.
Saul Griffith
One factor in the severity of the bushfires season has been average global temperatures rising by one degree from pre-industrial levels, and this has translated into renewed political pressure on the Prime Minister to show Australia is playing its part in keeping temperature rises below two degrees, the ultimate aim of the Paris agreement.
This is where Griffith, the serial entrepreneur, inventor and physicist, who received a so-called genius grant from the MacArthur Foundation in 2007 comes into play.
In recent months he has branched out from his Silicon Valley base to become an adviser to the presidential campaigns of Elizabeth Warren, Bernie Sanders, Andrew Yang and Mike Bloomberg. In explaining how America can get to net zero emissions over a decade, he has often cited the example of Australias rapid solar uptake.
Australia has got plenty of things wrong, but we got solar right, he says. And he believes Australia can use rooftop solar as the basis for getting the economy towards zero emissions.
$100,000 a household
In between meeting campaign teams in DC, Griffith sketched out for AFR Weekend how this could be achieved. It builds on work he has done for the US Department of Energy on the mapping of the countrys energy use. It gives me a unique perspective on how quickly we could transform a nation that emits carbon to a nation that is net zero or even sequesters some, he says.
The goal is 100 per cent decarbonisation, while maintaining or even improving your quality of life. This should not be a conversation about having less, he says. The tools and technology are available.
In an Australian context, Griffith estimates it would cost about $100,000 per household to decarbonise. That would pay for rooftop solar, back-up batteries, a heat pump for hot water, electric stove top, zero emission airconditioning and electrifying household heating. It would also cover the cost of the batteries in two electric cars.
Griffith says this process could happen over a decade.
Every time you make a purchasing decision you need to choose electric, he says.
The government would finance this transition by loaning its balance sheet to households allowing them to borrow money at the same price as the Commonwealth when it builds major infrastructure.
Such an approach would see an interest rate closer to 4 per cent being levied, rather than consumer credit rates upwards of 8 per cent.
That would halve the cost, says Griffith.
It would also recognise that the big infrastructure projects of today are not power stations in remote locations but rooftop solar and batteries.
Even still, the overall cost requires a deep breath and an affinity with large numbers, even before considering the idea of putting more leverage into Australia's already indebted household sector. With 8.6 million households, the cost over a decade would be $860 billion or $86 billion a year. Thats about 4.5 per cent of GDP.
You have to remember that these measures would also save households $1000 to $2000 each year, he says.
And it would not all be new money as much of this would be so called replacement capex which occurs when a household buys a new hot water system, heater, stove top or car. On Griffiths estimates this would reduce Australias emissions by 40 per cent to 50 per cent over the decade to 2030.
Doubling the grid
Professor Frank Jotzo, an economist focused on climate change and energy at the Australian National University, likes the idea of a green bank.
At a time of weakening economic growth it would be attractive for a government, he says. It would provide high-quality economic stimulus which would increase energy productivity and have a strong element of local value added.
Jotzo notes the figure of $100,000 per household is on the high side and would represent the gold standard. It could be done for less, but the bigger point is that international experience tells us this can work if it has a streamlined process, which makes it easy for people to access, he says.
This would put a sizeable dint in Australia's emissions, but at the same time would require new investments to at least double the size of the national electricity grid to accommodate an increased need to charge cars and run hot water systems. Further investments would also be needed in large-scale solar, wind and batteries. That adds another $1 trillion, Griffith notes casually.
Industry Super Australia has put some firmer numbers around this and estimates extending the grid from east to west, which is just one part of the puzzle, would cost about $430 billion for the 4000 kilometres required.
Griffith stresses his preference for the clean energy transition to be done with existing technology, when making his pitch to the US presidential campaigns. While hes not against nuclear power and says it would make the overall job easier, he sees it as too politically difficult and believes there is not sufficient time to win the public argument.
We basically have one shot left and we need perfect execution, he says. If we go past two degrees [of warming] the scientists are pretty confident that the climate will spiral out of control.
Hes less confident on the prospects of carbon capture and storage (CCS), as it is still too expensive and there are simply not enough geological structures available in the right locations.
Industry Super Australia takes a similar line on CCS. "At this stage, uncertainties around commercial development mean that carbon capture and storage must be left on the watch list for desirable technologies," its discussion paper says.
The LNG problem
Australias most famous climate economist Ross Garnaut has looked at the possibility of using renewables for heavy industry in his latest book, Superpower; Australias low carbon opportunity.
I have no doubt that intermittent renewables could meet 100 per cent of Australias electricity requirements by the 2030s … at wholesale prices much lower than experienced in Australia over the past half-dozen years, Garnaut writes.
He goes further saying renewables could provide three times more electricity than is now generated, which would deliver the backbone of a new green manufacturing sector. I now have no doubt that, with well-designed policy support, firm power in globally transformative quantities could be supplied to one or more industrial locations … at globally competitive prices, he writes.
This is the moon shot for Australia a new industrial base powered by renewables given nowhere gets more sun and only Antarctica has more wind. If renewable resources could be harnessed for heavy industry, then we go from being an exporter of emissions in the form of coal and LNG to having green credits in the bank.
That should mean this country is not required to purchase international green credits or permits to lower its emissions profile, as there would be a surplus of these at home. Such a scenario would provide some cover for Australias LNG industry which accounts for about 7 per cent of emissions and is one of the largest sources of growth.
Griffith describes LNG as a problem not an opportunity for Australia when it comes to reducing emissions, but at the same time does not see it as feasible to permanently close these plants.
Industry Super Australia also worries about its prospects: "Gas produces significant emissions and this may operate as a strong inhibiting factor on its long-run value without carbon capture and storage."
That means more work is required in other areas and the adoption of a war-like footing to keep global temperatures under two degrees.
We should use these fires as a nucleus for action, says Griffith. "Australia can afford it. The only thing we currently lack is confidence and imagination.