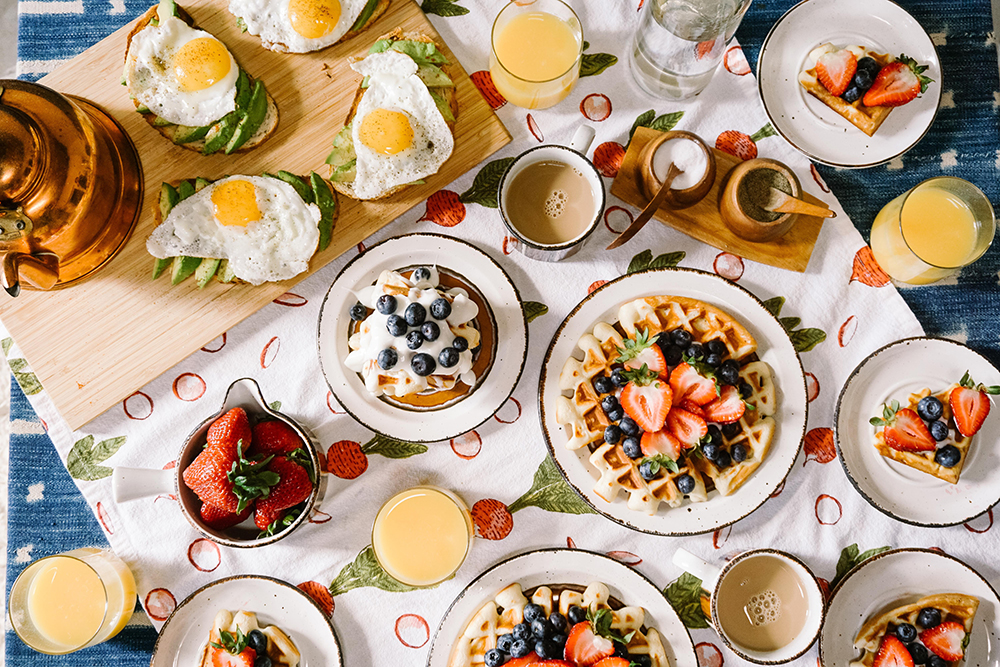 Wesley Hitt/Getty Images
30. Aleksej Pokusevski (Olympiacos B, C, 2001)
Over the summer, Pokusevski earned a spot on 2020 watch lists by averaging 1.5 threes, 3.7 assists and 4.0 blocks per game at the U18 European Championships. Most of his minutes this year have come in Greece's second division (HEBA A2), and his body looks nowhere near ready for NBA play. But at 7'0″, he could possess one of the draft's most rare packages of shooting, passing and defensive potential.
29. Robert Woodard II (Mississippi State, SF/PF, Sophomore)
Averaging at least one three-pointer, steal and block per game, Woodard has emerged as an interesting draft prospect. His explosive, 6'7″ body bodes well for his defensive success in the NBA. He isn't a creative scorer or passer, however, so scouts must decide how legitimate his 51.4 percent three-ball is, since he only takes 2.3 per game and shoots 61.9 percent from the free-throw line.
28. Paul Reed (DePaul, C, Junior)
Nerlens Noel was the last player to average at least 3.0 blocks and 1.5 steals per game. Reed's defensive playmaking (3.1 blocks, 2.0 steals per game) has been a notable development, particularly since the 6'9″ big man is also averaging a double-double (15.5 points, 11.4 rebounds per game). He's become worth thinking about as a first-round pick, though he'd make it easier by making more jump shots during conference play.
27. Jeremiah Robinson-Earl (Villanova, PF, Freshman)
Robinson-Earl continues to slide down our board, as his athletic limitations have held him back and his jumper stopped falling. He's still a skilled big worth tracking for his post footwork, hands around the basket, mid-range touch, rebounding instincts (9.7 per game) and intangibles.
26. Isaiah Stewart (Washington, C, Freshman)
Stewart's appeal isn't upsideit's a high floor that seemingly guarantees a team will get a strong low-post scorer, forceful offensive rebounder and tough competitor. He hasn't made a three-pointer yet, and he's totaled just 11 assists in 524 minutes, so drafting Stewart means accepting a specialty role player who lives in the paint.
25. Killian Tillie (Gonzaga, C, Senior)
Tillie's injury history is a concern, as is his general lack of burst. But in 97 career games at Gonzaga, he's a 44.5 percent three-point shooter. This season, he ranks in the 90th percentile on post-ups and 88th percentile on rolls to the basket, and his defensive mobility/range has looked encouraging.
24. Kira Lewis Jr. (Alabama, PG, Sophomore)
An 18-year-old sophomore, Lewis is still ahead of the curve despite some on-and-off performances as a second-year player. His quickness to break down defenses pops first. Lacking explosiveness around the rim, he'll need his jumper and pull-up game to improve, but he's flashed enough promise with his spot-up shooting, driving footwork/speed and playmaking potential.
23. Precious Achiuwa (Memphis, PF, Freshman)
Over Memphis' last six games, Achiuwa is averaging 19.3 points and 11.2 boards on 66.7 percent shooting. But he's also 5-of-8 from three. His size (6'9″, 225 lbs), strength and foot speed for defensive versatility may be the bigger draw. Offensively, he lacks polish in terms of shot-creation/execution and decision-making. At least, however, Achiuwa should have success with cutting and finishing, crashing the glass and guarding multiple positions.
22. Vernon Carey Jr. (Duke, C, Freshman)
Interior defenses haven't had any answer for Carey, who ranks in the 88th percentile on post-ups and 91st percentile on rolls and has shot 73.3 percent at the basket. A limited shooter (4-of-15 jump shots), passer (16 total assists) and switch defender, he won't be worth reaching for. But Carey figures to be strong and skilled enough to carve out a niche as an inside scorer.
21. Jaden McDaniels (Washington, SF/PF, Freshman)
For a 6'9″ forward, McDaniels has scoring versatilityfueled by flashes of wing-like shot-creation and shootingthat hints at mismatch potential. He's too far away from it, however, converting just 42.1 percent of his shots while racking up 58 turnovers and 38 assists. McDaniels checks in as one of our five boom-or-bust 2020 draft prospects.