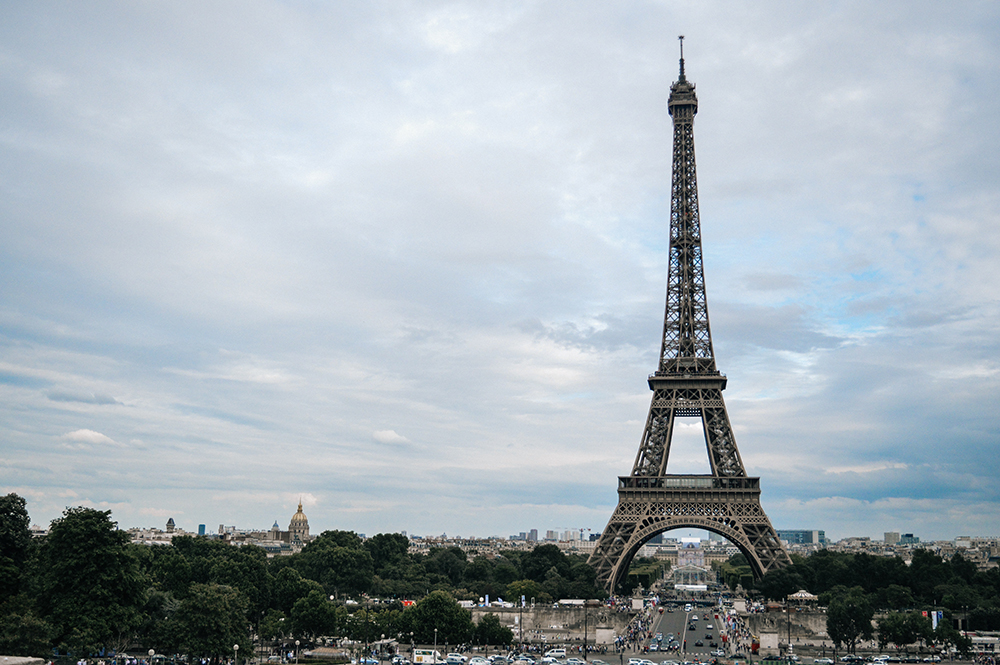 President Trump got a double-dose of good news from the border this week after the latest numbers showed illegal immigration continues to drop, and a federal appeals court ruling allowed him to divert $3.6 billion in Pentagon money toward building his wall.
The 2-1 ruling, by the 5th U.S. Circuit Court of Appeals, isn't a full seal of approval, but it does put on hold a lower judge's injunction and allows construction to proceed while the full case is being argued.
Mr. Trump took a victory lap, saying the money is crucial to his plan.
"The Fifth Circuit Court of Appeals just reversed a lower court decision & gave us the go ahead to build one of the largest sections of the desperately needed Southern Border Wall, Four Billion Dollars. Entire Wall is under construction or getting ready to start!" Mr. Trump tweeted.
White House press secretary Stephanie Grisham added: "This is a victory for the rule of law."
At stake in the case was part of the money Mr. Trump diverted from the Pentagon to wall construction a year ago, as part of his border emergency declaration.
After ending the longest government shutdown in history, precipitated by his demand for at least $5 billion in wall money, the president signed a spending bill from Congress that only included $1.375 billion.
But he immediately signed the emergency declaration that he said triggered powers to shift more money — about $600 million from a Treasury Department fund, and about $6 billion from two Defense Department programs.
Myriad lawsuits ensued, including one from El Paso, a border city in Texas that objected.
A district judge sided with El Paso and blocked $3.6 billion of the Pentagon money, ruling that the Mr. Trump broke the law by diverting it. This week's ruling stayed that lower court decision, allowing the money to be spent while the case proceeds.
A majority of the three-judge panel on the 5th Circuit said the Supreme Court already has allowed other border-wall money to flow from Pentagon accounts and that precedent governed this case too.
Both of the judges who supported the president's position were GOP appointees.
Dissenting was Judge Stephen A. Higginson, an Obama appointee, who said the lower court's ruling seemed sound and deserved deference.
Immigrant rights activists complained about the Republican-appointed judges who backed Mr. Trump's position.
"The majority of the public opposes a border wall, but today's GOP isn't interested in the country's democratic will or the separation of powers, it is interested in serving their Dear Leader," said Mario Carrillo, manager of campaigns at America's Voice.
Mr. Trump says he expects to have 400 miles of his border wall built by the end of this year. As of the end of last year about 100 miles had been completed, all of it along areas of the border already covered by some barrier.
His push for money last year came as the border crisis was ramping up, amid a surge of Central American migrant families.
The latest numbers show that problem has largely abated.
The number of migrant families caught by the Border Patrol has totaled fewer than 27,000 over the last three months. By contrast in May alone, nearly 84,500 "family units" — people traveling as part of a parent-child group — were apprehended.
"This seven month decline is a direct result of President Trump's network of policy initiatives and our ability to effectively enforce the law, enhance our border security posture and properly care for those in custody," said Mark Morgan, acting commissioner of Customs and Border Protection.
Overall, 32,858 immigrants — family or otherwise — arrested by Border Patrol agents last month, and another 7,762 were found trying to enter without permission through border crossings. Those numbers were down from 33,510 and 9,139, respectively, the month before.
Drug seizures, though, are up with fentanyl surging 80% over December 2018 and heroin up 27%.
"The volume of drugs seized is a sober reminder that we are in the midst of a national security crisis on the southwestern border," said CBP Deputy Commissioner Robert Perez.
Seizures of drugs and apprehensions of people are both considered good yardsticks for the overall flow. The more people or drugs that are caught, the more that is suspected to be getting through.
Sign up for Daily Newsletters
Copyright © 2020 The Washington Times, LLC.
Click
here for reprint permission.