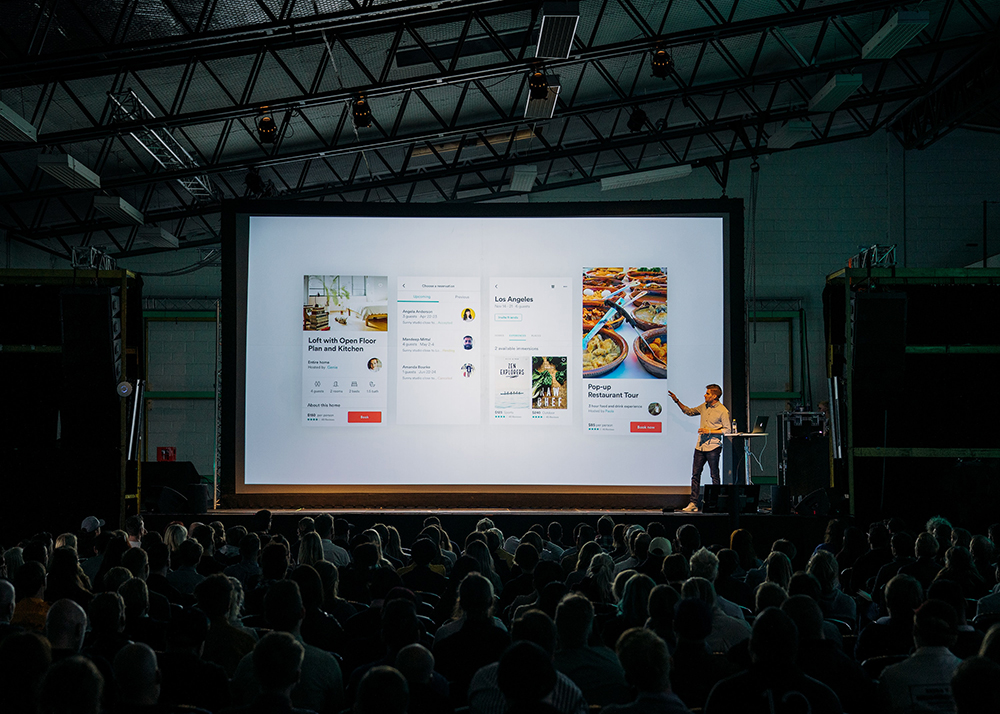 Today's spotlight deals include the lowest price we've seen on a low-risk refurbished 2nd generation Nintendo Switch, lowest ever prices on fully illustrated hardcover Harry Potter books, new discounts on the AirPods and AirPods Pro, and a way to watch the new Picard show for free. Check out all these deals and more below.Back in Stock: Cyberpunk 2077 Collector's Edition
This one has been out of stock from nearly the beginning and bound to go out of stock again well before the September release date. This is easily one of the most anticipated games of 2019. The studio CD Projekt Red are the masterminds behind the incredible Witcher games and if you're a huge fan like I am then you will most definitely be getting this game. The Collector's Edition includes the game with steelbook case, 10″ statue of V in action, hardcover art book, metal pin set, metal keychain, patches, postcards, sticker set, DLC, and more.Refurbished 2nd Generation Nintendo Switch "V2" Model for $259 at Walmart
This is a refurbished model sold from Walmart direct (not a marketplace vendor). That means it's probably going to look completely brand new, and worst case scenario it's easy to return it at your local Walmart store. Gamestop and Amazon are currently selling pre-owned units for $280. This is the V2 model with about 2 hours longer battery life than the original.Harry Potter The Illustrated Edition Hardcover Books 1-3 for $45.28 Total on Amazon
There's currently a buy 2 get 1 free promotion on select books at Amazon and these three Harry Potter books qualify. That averages out to about $15 per book (normally around $22 per book). These are the coveted hardcover editions will full-color illustrations.$15 Off Apple AirPods Pro, Now $234.98
The price of the AirPods Pro is back down to what we saw on Black Friday. These are truly wireless AirPods with built-in active noise cancellation and despite that that they actually have longer play time on a single charge than the vanilla AirPods. Other features include three sets of silicone tips for customized fit, a sweat and water resistant outer shell, and a wireless charging case that can provide an additional 24 hours of battery life.Newest Apple AirPods 2 Wireless Earphones for $129
It's a bitter fight to the end to get Apple to drop prices on their very popular Apple Airpods. Today, the AirPods have dropped 20% off down to $129, which is the lowest price that we saw on Black Friday. These are truly wireless earphones with no cord connecting the two ear pieces. It also includes a charging case.1 Month Free Trial to Commercial Free CBS All-Access (Normally 1 Week)
Sign up for CBS All Access and watch the first episode of Jean-Luc's return in Picard. In fact, with the free 1 month trial you'll be able to watch half of season 1. This deal won't last.It's also really simple to pull off. Create an account, select the No Commercials option, and at checkout, apply code "JANUARY". Gain access to popular exclusive shows like Star Trek: Discovery and The Good Fight. Afterwards, you can renew for only $5.99/mo (or $9.99/mo for the ad-free option), or just cancel before your trial ends. The trial normally is for 7 days, and this 1 month extension usually only happens two to three times a year.
Alienware m15 15″ 1080p 144Hz Intel Core i7-9750H 6-Core GTX 1660 Ti Gaming Laptop for $1149.99
Use code "AFF600OFFAW"The Alienware m15 is the newly designed 15″ laptop and weighs only 4.8 pounds, which is remarkable given its payload. We reviewed the m15 and highly recommend it.
Alienware m17 17" 2560×1440 120Hz Intel Core i7-9750H 6-Core RTX 2060 Gaming Laptop for $1299.99
Use code "AFF700OFFAW"The m17 is one of the lightest 17" gaming laptops, weighing in at only 5.8 pounds.
Oculus Quest VR Headset with Vader Immortal for $399 (Compatible with Half-Life: Alyx)
Oculus Quest will support Half-Life: Alyx, however you'll need an Oculus Link cable to connect it to a PC. Many generic USB Type C Gen 1 or Gen 2 cables will work like this $18 cable right here. The Oculus Quest has been one of the hottest selling gaming peripherals over the holidays and it's sold out practically everywhere. Although you can get it from Oculus directly, it ships out at in March. Amazon is the only vendor with an earlier ship date. For a limited time, purchase an Oculus Quest and you'll get all three episodes of the Vader Immortal VR game.There are many reasons why the Quest is the best VR headset to get right now. It's completely untethered with no external sensors to set up, it's powerful enough to play games like Beat Saber (the best VR game of 2019), Vader Immortal, and Pistol Whip, and it's far less expensive than all the other newer generation VR headsets that have been released. The Oculus Link software which allows you to connect the Quest to a PC using a Type C cable and use it like a regular VR headset powered by your gaming PC.
Score 11% Off the Xbox Elite Series 2 Controller, Now $159.99 (Compatible with Upcoming Xbox)
Amazon is offering a Prime exclusive discount of about 11% off, dropping the price from $179 to $160. This is very likely the nicest first party controller you can buy. This professional-grade controller features adjustable tension thumbsticks, shorter hair trigger locks, wraparound textured grips, interchangeable thumbsticks and paddle shapes, and includes a USB Type C cable with charging dock. It boasts up to 40 hours of battery life and can be used for both the Xbox and PC and will supposedly work with the next gen console too.Bloodborne The Card Game for $17.47
Today you can score this board game at the lowest price ever. Bloodborne is top rated among tabletop games adapted from video games. Says designer Eric M. Lang, "My goal with Bloodborne was to channel the intensity and frustration of the video game into a contest between players. Lots of death."EVOO Gaming 15″ 1080p 144Hz Intel Core i7-9750H 6-Core GTX 1660 Ti Gaming Laptop for $799
If you're looking for a 15" gaming laptop, it's hard to find a deal better than this. This EVOO laptop comes equipped with an Intel Core i7 processor, GTX 1660 Ti video card, 16GB of memory, and 512GB of SSD storage, all for under $1K. It even sports a 144Hz refresh rate, THX tuned display and speakers, and an RGB mechanical keyboard.Binge The Mandalorian with Disney Plus Free Trial
Disney+ offers a 7-day free trial for you to decide whether or not you want to sign up for the service. The excellent Mandalorian Season 1 TV series is over. Considering the fact that it's only comprised of eight 30-minute episodes, it's super easy to run through it during the trial. The live action Aladdin just launched on D+, and The Lion King is coming later this month.Afterwards you'll be paying $6.99 per month (or better yet, get a $69.99 annual subscription). You can also sign up for Disney+, Hulu, and ESPN+ all for $12.99 per month. The included Hulu subscription is with limited commercials but there is a way to get ad-free Hulu.
More Deals From Today:
1 Year of PS Plus Membership for $39.99 at Newegg (use code "EMCDGFE43")
Anker USB C to HDMI Adapter for $11.99 on Amazon (use code "ANKERADPT")
Anker USB C to Ethernet Adapter for $11.99 on Amazon (use code "ANKERADPT")
Anker USB C to SD Card Reader for $8.99 on Amazon (use code "ANKERADPT2")
All Half-Life Games Are Free at Steam
Anker Powerline II 3ft Lightning Cable for $6.79 on Amazon
ASUS ROG STRIX GeForce GTX 1080 Ti Video Card for $999.99 at Newegg
Sony WH-1000XM3 Noise Cancelling Headphones $230 at Google (use code "TQZIRQ")
Google Home for $44.97 at Gamestop
WD Blue 1TB NVMe M.2 Solid State Drive for $99.99 on Amazon
Fitbit Inspire HR Activity Tracker for $69.95 on Amazon
Video Game Deals:
More Deals for January:
Taotronics Wireless Sport Headphones for $9.99 on Amazon (use code "SFESJZYA")
Anker GaN Tech Power Delivery USB C Charger for $21.99 on Amazon
Godzilla The Showa-Era Films Criteria Collection on Blu-ray for $109.99 on Amazon
Modvel Memory Foam Seat Cushion for $14.99 on Amazon (use code "9103MO")
Samsung Galaxy Fit and Galaxy Buds Both for $149.99 at Samsung
All New Amazon Fire HD 10 Tablet for $99.99 on Amazon
Homall Racing-Style Gaming Chair for $86.43 on Amazon
Sid Meier's Civilizations: A New Dawn Board Game for $22.29 on Amazon
Buy 2 Get 1 Free on Preowned Games at Gamestop
Xbox One X Star Wars Jedi: Fallen Order Bundle for $349.99 on Amazon
Xbox One X Gears 5 Limited Edition Bundle for $349.99 on Amazon
Xbox One X NBA 2K20 Limited Edition Bundle for $349.99 on Amazon
Dell XPS 13 Touch 4K i5 Laptop for $849.99 at Dell (use code "LTXPS133AFF")
Microsoft Surface Pro 7 10th Gen i5 Iris Plus with Keyboard for $800 at Costco
PS4 Slim with God of War, Last of Us, Horizon Zero Dawn for $249.99 at Best Buy
Buy 2 Get 1 Free on Select Video Games on Amazon
EVOO 14″ Intel Celeron N Windows Laptop for $179 at Walmart
EVOO 11.6″ Dual-Core Windows Laptop for $89 at Walmart
20% off Sale at Nike (use code "ALLYOU")
Kingston DataTraveler 32GB USB 3.0 Flash Drive for $3.99 on Amazon
65″ Hisense 65H6570F 4K Smart HDTV for $349.99 at Best Buy
LEGO Technic Compact Crawler Crane (920 Piece) for $79.99 on Amazon
55″ Vizio M-Series Quantum 4K HDR QLED Smart HDTV for $358 at Walmart
Blue Microphone Yeti with Ghost Recon: Breakpoint for $99.99 at Best Buy
20% off Thousands of Used: Like New Items at Amazon Warehouse
Aukey USB Type C PD Car Charger for $11.19 on Amazon
Aukey 10,000mAh USB PD Power Bank for $20.99 on Amazon (use code "5UST2ZYM")
HTC Vive Pro Complete Kit for $1063.62 on Amazon
Dell XPS 13 Touch 4K i7 with 2TB SSD for $1399 at Dell (use code "LTXPS132AFF")
Samsung 32″ Curved 1080p Gaming Monitor for $149.99 at Walmart
Spigen USB Type C to Apple Lightning Cable for $9.79 on Amazon
Sony XBR75X900F 75″ 4K HDR Smart HDTV for $1698 on Amazon
Dell UltraSharp U2717D 27″ 2560×1440 IPS Monitor for $269.99 at Dell
Buy 1 Dozen Donuts, Get Another 1 Dozen Free at Krispy Kreme
Netgear Nighthawk AC1750 WiFi Router for $63.88 on Amazon
LEGO Harry Potter Hogwarts Express 801-Piece Set for $63.99 on Amazon
God of War Nendoroid for $19.99 on Amazon
eufy BoostIQ RoboVac 11S Robot Vacuum Cleaner for $169 on Amazon
Sony PS4 DualShock Controller in Black for $39.99 at Walmart
Sony PS4 DualShock Controller in Glacier White for $39.99 at Walmart
Sony PS4 DualShock Controller in Green Cambo for $39.99 at Walmart
HP 25MX 25″ 1080p 144Hz 1ms FreeSync Gaming Monitor for $154.99 at Walmart
1 Month of Xbox Game Pass Ultimate for $1 (New Customers) at Microsoft
Philips Sonicare Essence Rechargeable Electric Toothbrush for $19.95 on Amazon
Ultimate Ears WONDERBOOM Portable Bluetooth Speaker for $39.99 at Best Buy
Anker PowerWave Qi Wireless Charger for $11.99 on Amazon (use code "AKA25241")
LEGO Overwatch D.Va and Reinhardt for $23.99 on Amazon
LEGO Overwatch Watchpoint: Gibraltar for $58.99 on Amazon
SNES Classic Edition for $69.99 at Nintendo
NES Classic Edition for $49.99 at Nintendo
SecretLabs TITAN 2020 Series Gaming Chair for $374 at SecretLabs
$50 Nintendo eShop Gift Card for $45 at Costco
Beats Studio3 Noise Cancelling Wireless Headphones for $189.99 at Best Buy
Game of Thrones Seasons 1-8 Collectors Edition Blu-ray $198 on Amazon
TurboTax Deluxe + State 2019 for $39.88 on Amazon
TurboTax Premier + State 2019 for $54.99 on Amazon
Rick and Morty Seasons 1-3 on Blu-ray for $34.99 on Amazon
______________________________
Eric Song is IGN's deal curator and spends 25% of his pay on stuff he posts.