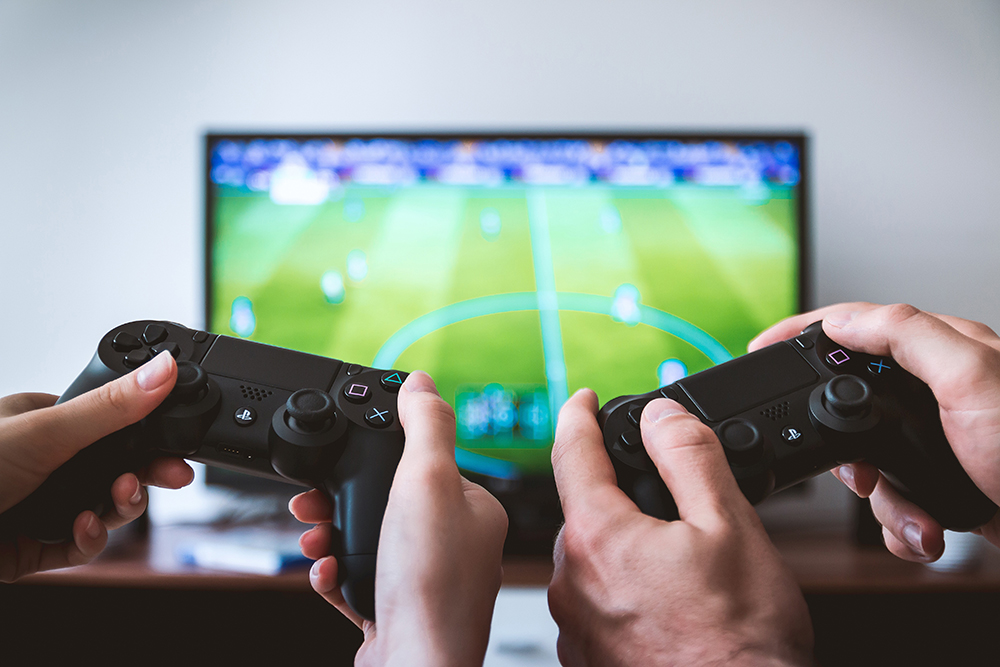 Having said that, lots of phones, earbuds and fitness headphones and other wearables can claim varying levels of water resistance theres actually an official scale that categorizes those levels. Knowing how those ratings work can be crucial when youre choosing what to buy and coming across those same marketing terms and industry jargon.
Water-resistant devices: What is a water resistance rating for tech?
Electronics makers use glue, gaskets, and fine meshes to prevent water from getting inside your device. Since every device is different, the International Electrotechnical Commission (IEC) a standards organization, itself founded in 1906 developed the International Protection (or IP) rating in 1976 to give you an idea of a devices water resistance. The rating consists of two numbers:
One determines dust resistance (out of 6)
And the other determines water resistance (out of 9)
A device with a rating of IP67, for example, has a high degree of dust resistance, and a fairly high degree of water resistance. Some devices may put an X in place of one of these numbers if they forego one of these tests consider the Anker Soundcore Liberty Neos IPX7 rating, for example.
Contrary to popular belief, though, the IP rating doesnt tell you everything about the water resistance of a device only how it was tested.
This world-wide agreed (upon) standard is only describing the way to test products not more, not less, says Axel Klingberg, convenor (or committee-organizer) of the maintenance team at the IEC. A few drops of water inside can be very dangerous in one product, but not another. (Apple doesnt advertise it, for example, but it uses seals on some internal components of its products to keep water out of the most delicate places.)
So while the IP rating gives you a basic idea of what a device can handle, youll need to look at the manufacturers specs for more information. Look for the water-resistant rating in those specs and itll usually dive into more detail about their tests.
Water-resistant rating: dust resistance levels
In the IP designation's first number, a zero means "no protection," of course. Ratings one through six correspond to the size of particles that won't penetrate the device, per its testing.
means the device is protected against solid foreign objects that are 50 millimeters (nearly two inches) in size and greater
Protected against solid foreign objects that are 12.5 mm (about half an inch) and greater
Protected against solid foreign objects that are 2.5 mm (about a tenth of an inch)
Protected against solid foreign objects that are one mm (about one-thirtieth of an inch) and greater
It is protected against dust
It is dust-tight
Water-resistant rating: water resistance levels
In the IP designation's second number, a zero also means "no protection." Ratings one through nine correspond to the types of conditions under which water won't penetrate the device.
Protected against vertically falling water drops
Protected against vertically falling water drops when the device is tilted by up to 15 degrees
Protected against spraying water
Protected against splashing water
Protected against water jets
Protected against powerful water jets
Protected against the effects of temporary immersion in water
Protected against the effects of continuous immersion in water
Protected against high pressure and temperature water jets
Your four-year-old phone probably isnt as good at repelling water as it was the day you bought it.
As you can see, some of these ratings like IP68, giving us a dust-tight device (6) that can withstand the effect of temporary immersion in water (8) are a bit vague, to say the least. Its up to the manufacturer to tell you what theyve tested. Some of those tests include the time the devices can spend underwater and the depth at which they can stay there, details that aren't included in the IP rating.
Water resistance in the real world
That last point is important: The water resistance ratings only apply to certain conditions, and those conditions may not always apply in all real world usage.
For one thing, all these tests are performed using fresh water.
Salt and other chemicals may give other results, says Klingberg so swimming in the ocean or in a chlorine-filled pool may wear down the seals faster, or increase the likelihood of corrosion on certain components. Those gaskets can dry and crack over time, too, meaning your four-year-old phone probably isnt as good at repelling water as it was the day you bought it.
So while these innovations may protect you from accidental drops in the bathtub, we wouldnt recommend using your phone as an underwater camera anytime soon. In fact, many device manufacturers, like Samsung, recommend against these types of activities despite the IP rating.
Let our news meet your inbox. The news and stories that matters, delivered weekday mornings.
Water-resistant smartphones
Most flagship phones are highly water-resistant these days. If you have a bit less to spend on your phone, though, you may have to sacrifice some of that protection. For example, Googles Pixel 3a and Motorolas Moto G7 dont have IP ratings at all (though Motorola notes their phone has a water-repellent coating they just didnt publish any test results under the IEC standard).
To summarize and counter some misundersating about a phone's capacity to cope with wetness: Is the iPhone 7 waterproof? Is the iPhone 8 waterproof? Are phones like the S9 from Samsung waterproof? What about Googles Pixel 3? No, theyre not. Each holds some varying degree of water resistance.
As you come across the various commercials and billboards pushing the notion that these devices are safe when wet, youll now know thats only true to an extent. And what about newer releases?
Apples iPhone 11 Pro and iPhone Pro Max are both rated IP68, with Apple boasting water resistance for up to 30 minutes at a maximum depth of 4 meters. That makes them some of the most water-resistant phones on the market.
The iPhone 11 is also rated IP68 and allows for up to 30 minutes but, in contrast to the Pros 4 meters, the iPhone 11 only allows for a depth of two meters. Its still highly water-resistant, sure, but this difference demonstrates how an IP rating doesnt always tell the whole story, especially at higher levels or across devices.
For Android fans, Samsungs Galaxy S10 has a water resistance rating of IP68, specifically protecting it for 30 minutes at 1.5 meters. Thats less depth than both of Apples flagships, but still more than suitable for most peoples everyday use.
Google may not be as popular as Samsung, but they make some of the best phones on the marketwith the Pixel 4 being their current flagship. Like other flagships, it has an IP68 water resistance (or, as Google says in its spec footnotes: IPX8), though unlike other flagships, Google doesnt list a specific depth or amount of time tested for submersion.
Water resistance in watches and smartwatches
Some wearable devices like smartwatches use a different rating system to denote their resistance to wetness. Instead of relying on the IP ratings covering most electronics, many smartwatches use the same ATM ratings youd find on traditional watches. The ATM rating will be denoted in one of three ways:
Without any other marking, a water-resistant watch is resistant to water penetration at a depth of 20 meters, minimum, explains Patrick Loetscher, head of the watch industry standards department at the Federation of the Swiss Watch Industry. When a watch is marked 30m (or 3 bar), that means it is water resistant to a depth of 30 meters. In other words, for atmospheres or bars, just multiply the number by 10 for the number of meters under which it can be submerged. For reference, 10 meters is equivalent to nearly 33 feet, or halfway down a typical bowling lane.
These water resistance ratings are really referring to the amount of pressure a watch can withstand the deeper you go, the more pressure on the case. Note that some watch manufacturers may claim that lower-rated 3 ATM watches are not suitable for swimming, but Loetscher says this is a misconception. Swiss movement manufacturer ETA the company that makes the internals of many watches on the market tested these claims and found that the pressure changes were minimal enough that they didnt make a real-world difference.
Of course, like any product, watches shall be maintained regularly (service, gasket changing, etc.) in order to keep their performance water resistance included, says Loetscher. Remember, those gaskets can wear out over time, especially in chlorine or saltwater.
Water-resistant smartwatches
What does that mean for smartwatches? Fitness trackers and smart watches are often harder to service, and there are fewer people who would perform that kind of maintenance most of us will probably upgrade before that time comes. Ask around local phone and smartwatch repair shops to see if they perform maintenance services if youre intent on keeping yours.
All Apple Watch models are splash- and water-resistant, though the Series 2 and newer are all submergible up to 50 meters, an upgrade from the earlier models. Apple claims you can use them swimming but recommends against scuba diving, water skiing, and other high-pressure activities.
Fossils Carlyle smartwatch is rated for 30 meters of submersion. Keep in mind that not all watch bands do well in the water. Fossil doesnt recommend swimming with the leather band shown on this model, for example. To do so, youll want to equip a rubber strap, NATO strap, or stainless steel bracelet (thankfully, most watch bands are easily interchangeable for the majority of brands).
Since Fossils Sport line of smartwatches is designed for athletic use, theyre slightly higher rated than their other smartwatches and earned a 5 ATM rating (or up to 50 meters of water resistance).
Fitbits flagship tracker, the Fitbit Charge 3, is also water-resistant up to 50 meters, and designed to track your swimming workouts.
Waterproof. Water-resistant. Warranty.
The IP67 Ultimate Ears Boom 3 Bluetooth speaker is regularly advertised as submersible. But when I asked the company about whether the warranty covered water damage, representatives merely pointed me to the warrantys language about usage not in accordance with product instructions and said theyd need more information about the specific event.
The Boom 3 is a great speaker, but combining submersible with vague legalese in the warranty was vague enough that Id be a tad wary about floating with one in the pool. And, in fact, most smartphone manufacturers wont cover water damage under their warranty at all, despite what the IP rating or advertisements might imply. Other devices might in certain situations. Things can really vary from manufacturer to manufacturer. Before you buy something, check a devices warranty to make sure it actually covers the situation in which youll be using it.
Water-resistant earbuds and headphones
When you combine tech devices and fitness, you often place electronics and sweat in close proximity. Finding a pair of earbuds you can work out in and walk out into a drizzle with could be relevant to your search.
Jabras fantastic Elite 75t true wireless earbuds have an IP55 rating, which means theyre somewhat dust- and somewhat water-resistant. They come with a two-year warranty that covers dust and water for regular exposure to things like rain or splashes (provided you registered your device through the Jabra Sound+ app so if you havent, do so now).
Jabras upcoming Elite Active 75t are very similar to the base model 75t, but come with an IP57 rating for dust- and water-resistance. Most importantly, though, they also include a two-year warranty that covers damage from perspiration, which the base model does not. This makes them ideal for exercising, especially if you sweat profusely.
Jaybirds Vista earbuds have a similar exercise-friendly warranty: Not only are they rated IPX7 for water resistance, but their warranty covers damage from perspiration for one year.
Ankers true wireless earbuds are very affordable, and have a high water resistance rating of IPX7. Their warranty, however, does not cover water damage. That may be worth it for the cost savings, but its important to be aware of whats covered before you buy.
Water-resistant accessories for less-than-water-resistant devices
Finally, if youre going to be in a situation where water is more likely to come into contact with your phone or other gadgets, give them a little extra protection. Even for IP68 phones, I find accessories like these give me peace of mind after all, even if a water-resistant case did one day let in a trickle of water, itd still be safer than submerging the smartphone naked.
Lifeproof, sister brand to the well-known Otterbox line of accessories, has a series of cases specifically designed to protect devices from drops and dunks. The FR series is available for a number of different phones like the Apple iPhone 11s and Samsung Galaxy S9s, and works remarkably well. (Its great for keeping sand away from your phone at the beach, too.)
If a dedicated case is a bit too expensive for you or your phone model isnt compatible these universal IPX8 bags from Mpow are great alternatives. You can still use the touch screen through the bag and they can hold earbuds and other devices when youre headed to the pool.
This no-jokes case is rated IP67, able to withstand a meter-and-a-half submersion for up to 30 minutes. Pressure valves on the inside are designed as extra gatekeeprs against water and dust,
More tech guides and shopping recommendations
Find the latest from NBC Shopping guides and recommendations.