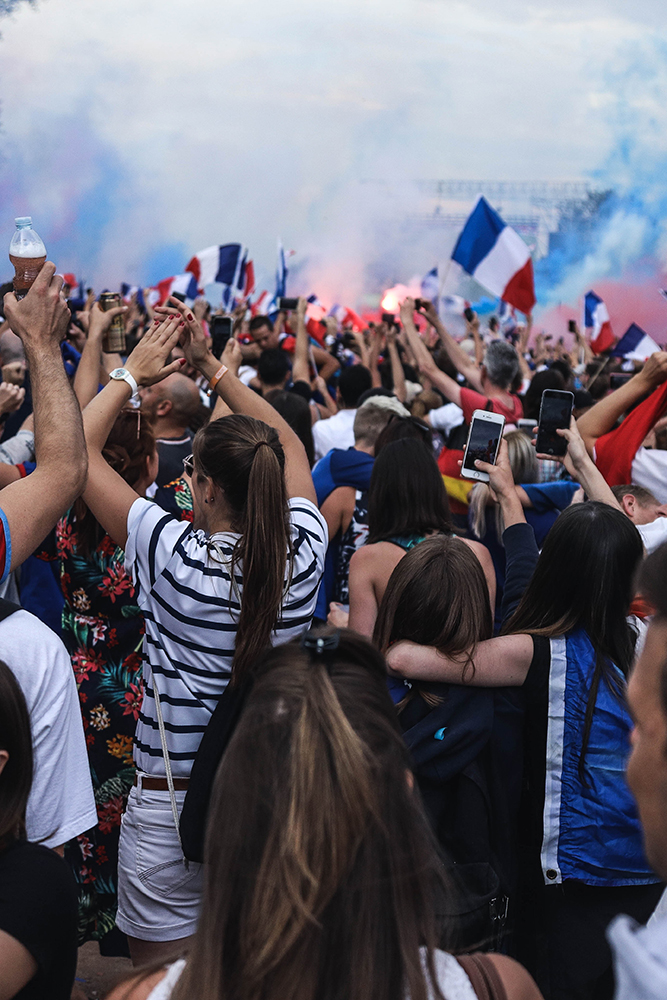 With schools due to return in the coming days, there is still a lot of uncertainty about how some things will work. On our Instagram page, we asked people to submit their questions on the back-to-school process. Here's what we know so far.
Will children, and teachers, be required to wear masks? 
Primary school children and teachers will not be required to wear masks, but teacher union the INTO says teachers should be allowed to do so if they wish to, and if a family wants their child to wear a mask the view among education experts is that they should be allowed to.
The Department of Education has recommended that second-level students and teachers wear face coverings, where physical distancing of two metres cannot be maintained.
There is an exemption for people who cannot wear face coverings due to health or other reasons.
Will there be an option to wear visors instead of masks, including for teachers?  
The advice stipulates "face coverings", so yes visors may be acceptable. A lot of primary school principals have ordered visors for all staff. They are concerned that face masks could interfere with the teachers' ability to communicate effectively with their young pupils.
How will school transport work, in particular school buses?  
School transport will run at normal full capacity for primary-school children, with additional hygiene and health and safety measures in place.
School bus transport for second-level students will – like all other public transport – run at 50% capacity.
However this is a recent decision, based on advice from NPHET.
Given the need for a considerable number of additional buses it will take some time to implement, so initially, second-level students may well be travelling on buses that are more crowded. They will be required to wear face coverings on the bus. 
For second-level students who qualify for transport under the terms of the school transport scheme whose parents decide not to use the buses due to the most recent health advice, the Department of Education will provide a grant to support them with the cost of private transport arrangements. 
Further information on school transport is available on the department's website.
If there is a positive case on a school bus, will all the students who use that bus be sent home? 
Schools and bus operators are awaiting detailed guidance on how to respond if and when a positive case is identified in a school community. 
What happens in a small school if a teacher becomes sick and no substitute is available?
A range of measures have been introduced to try to ensure that this does not happen. Additional teachers have been appointed to new panels created across 94 different areas in the country.
Substitute panels will see teachers working in more than one school, Minister for Education @NormaFoleyTD1 confirms on @MorningIreland, saying they will be "shared amongst a small number of schools within a particular location" | https://t.co/V1s4ZNtdhdpic.twitter.com/6SjLZsOY7a
— RTÉ News (@rtenews) July 28, 2020
There has also been a considerable widening of the eligibility criteria for working as a substitute teacher. This should result in many more qualified and trainee teachers available for substitute cover. 
Will teachers who are pregnant be in the classroom? 
Yes, unless they have a serious underlying health condition. The HSE says "if you are healthy, you do not have a higher risk of serious illness if you catch coronavirus while pregnant".
Any teacher who is cocooning because they are in a high-risk category will be expected to work from home, for example by supporting children who are unable to attend school.  
Will primary school students be broken into pods, like in crèches?  Why is there different pod drop-off times but not collection times? Will allowances around collection and drop-off times be made for working parents?How will lunch and break times work in schools – will these be staggered or will only some students have access to the yard, etc, on certain days?
In many cases primary schools will divide students into pods. The other arrangements such as drop-off and collection times and breaks will be up to individual schools to determine based on their specific circumstances.
What physical measures will be in place to ensure distancing? Will classrooms be rearranged?
Schools have been working hard to reconfigure spaces within the schools. Strict limits have been placed on the number of students and teachers who can be present in any one space. Guidelines have been provided to schools. 
Schools are implementing a wide range of measure in order to comply with these limits. Every school is unique, with its own set of challenges. 
To give one example of the kind of scenarios second-level students and their parents can expect; some large classes will be divided up and some students will be obliged to access some lessons via online streaming.
This will be done on a rotating basis and students accessing the streamed lesson will be supervised in another area in the school.   
How are the teachers going to be protected? 
Enhanced cleaning and the availability of sanitisers in every class as well as social distancing as much as possible are cited as the key protections for teachers and other staff working in schools.
However, many teachers are anxious and fearful about their return. They are concerned about the potential impact of events outside of their schools and classes.
As one teacher representative put it to RTÉ News; "if people are doing a 'Dara Calleary' on it, and not paying attention to the public health advice that puts safety in schools at risk".  
Will there be additional staff to help with distancing?
More than 1,000 additional teachers are being appointed at second level. 
Will allowances be made so students sit beside friends that they would also be meeting outside of school? 
This is a matter for individual schools. 
Will there be designated classrooms for each class? 
Yes, as far is as practicable. Schools have been urged to keep students in the same classroom as much as possible.
Naturally, because of practical subjects that require the use of specialist rooms, this will not always be possible at second level.  
Does your temperature have to be taken every morning? 
No, there are no plans in place for routine temperature checks.
If your child has a common cold will they be sent home?
No. The President of the Irish College of General Practitioners announced at a NPHET press conference that if a child has sniffles and sneezes the odd time but is "otherwise well" and does not have any symptoms of Covid-19, they can go to school.
Dr Mary Favier said a child who has a temperature, a cough or any of the symptoms that might suggest they have Covid-19, such as being unable to taste food, they should not go to school.
Dr Mary Favier on advice for parents when their children return to school – "Any child who has any of the symptoms that might actually suggest Covid … should stay at home until 48 hours after the symptoms settle" | https://t.co/nE1U19gxBUpic.twitter.com/ztR5YOIwEr
— RTÉ News (@rtenews) August 24, 2020
Do all the kids and parents in a family have to stay home if one has a temperature?
The Department of Education says that children, teachers and parents should not go to school if they or any members of their household are unwell with symptoms consistent with Covid-19.
The HSE says symptoms of coronavirus include a high temperature (38C or above), any kind of cough, shortness of breath or breathing difficulties, or a loss or change to your sense of smell or taste.
If you have any common symptoms of Covid-19, you should self-isolate and phone your GP immediately. 
It is very important that people do not attend schools if they or members of their household are unwell.
Schools' first line of defence is keeping the coronavirus out. To do this they need the fullest cooperation of parents and students.  
If your child attends school and is displaying symptoms she/he will be isolated and the school will contact you to come and collect them. 
Will school uniforms need to be cleaned every day? If so will uniforms be 'dropped' in order to make this more manageable?
There is no reference in any public health advice or in any guidance from the Department of Education to the daily washing of school uniforms. So any schools requiring this are acting independently of any advice from health authorities.  
Earlier this month, Assistant Professor of Virology at Trinity College Dublin Kim Roberts told RTÉ hard surfaces, such as lunchboxes, are more likely to transmit Covid-19 than school uniforms.
She said lunchboxes should be washed daily.
Prof Roberts said there is not enough solid evidence about fabrics retaining the virus but when they are washed at 60C the detergent will adequately kill any virus present.
She said if parents cannot manage to wash school uniforms every day they should not worry that they are putting their child or others at increased risk.
My children's school says no schoolbags – is this nationwide? 
No. This is a decision made by the school itself.
How will the social and emotional needs of children and teenagers be met?
The Department of Education says this is a priority. 120 additional guidance counsellor posts have been created at second level and the Department of Education has said additional educational psychologists will be appointed too. It has produced a range of materials and advice for schools. 
Schools have been developing individual support plans to suit their own student populations.
These plans will centre on reassuring children and students and attempting to introduce as much "normality" as possible. Schools acknowledge that there will be anxiety and also a sense of "loss" felt by many students and that it is very important that these concerns and feelings are acknowledged and addressed. 
Will sports still take place? 
PE and playground activities should go ahead as close as possible to normal. However in some schools sports halls may well have been taken over to accommodate larger classes. Extracurricular sporting activities are subject to the wider public health advice.  
Will other extra-curricular activities, including after-school study, take place? Will canteens remain open? Where do students keep their books if there are no lockers? How will changing before PE work?
All of these are matters for individual schools to work out as best they can. 
Do parents have to send their children back to school, even if they do not feel safe? 
While school attendance is still compulsory, the Department of Education says it is conscious that there may be some pupils for whom return to school may not be appropriate at this time "because the relevant public health guidelines indicate they are at 'very high risk'."
The department says individual schools will be responsible for ensuring these pupils receive appropriate support to engage adequately with learning.
How is the Leaving Cert for 2021 going to be tackled?
A range of measure have been introduced to help address the lost tuition time suffered by students.
Students will be given more choice in the questions they answer, and there are other changes too. 
My daughter is in transition year – how will it work for her? 
Unfortunately many of the activities that students normally engage in during TY will not be possible this year. It will be up to individual schools to reorganise their TY programmes. 
Will they cancel the Junior Cert?
There are no plans to cancel the Junior Certificate. However the number of Classroom Based Assessments to be completed by students have been reduced from two to one.
Is it each school that decides their own protocols, or does the Department of Education?
In its Roadmap for the Reopening of Schools the Department of Education has provided guidance to schools and set parameters.
However, it is up to individual schools to work out how they implement this guidance in practice. Every school, and school building, is unique and faces its own set of challenges.  
On Morning Ireland next Wednesday, a panel of experts will answer questions from parents, teachers, students or anyone else involved in the back-to-school process. You can email your questions to  backtoschool@rte.ie.