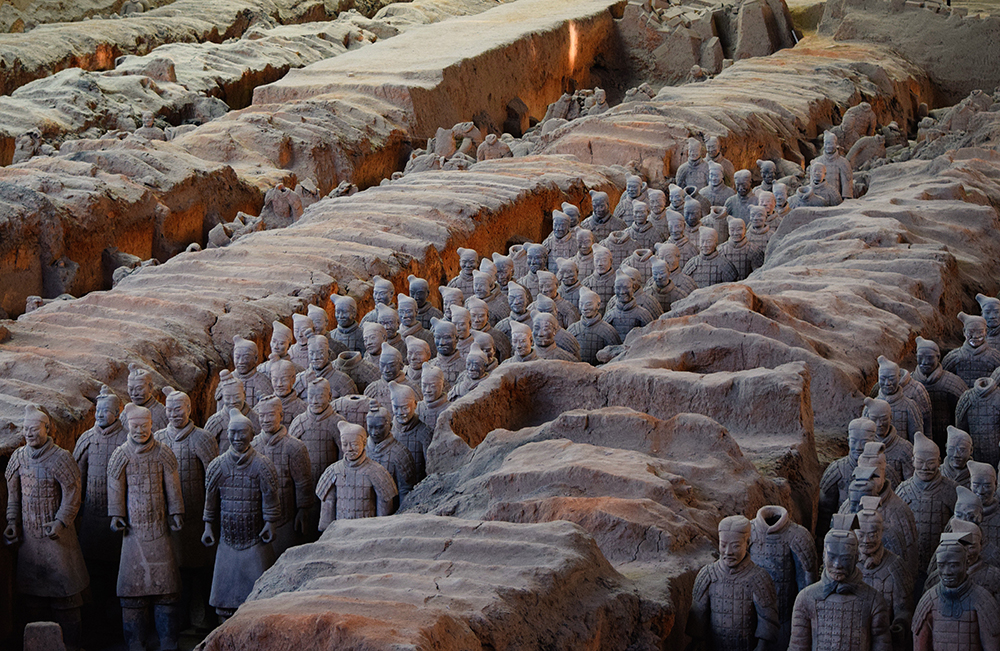 A top Democratic voice on election reform is calling for the ouster of Tom PerezThomas Edward PerezClintons top five vice presidential picksGovernment social programs: Triumph of hope over evidenceLabors 'wasteful spending and mismanagement at Workers CompMORE, the powerful chairman of the Democratic National Committee (DNC) whos come under fire in the wake of the Iowa caucus disaster.
Rep. Marcia FudgeMarcia Louise FudgeOwning up to the failures of welfare reformUS Virgin Islands delegate vies for impeachment manager position With holidays approaching, new SNAP rule hurts families and fails businessesMORE (D-Ohio), chair of the House Administration Committees subpanel on elections, said Perez has failed to take responsibility for the Iowa vote-counting debacle as it unfolded this week, instead shifting blame on lower-ranking party leaders in Des Moines.
It's a lack of leadership, Fudge told The Hill Friday during a brief interview in the Capitol. If you have the Iowa situation you don't throw them under the bus, you stand up and you support and you try to fix it. He doesn't lead on anything.
Fudge, the former head of the Congressional Black Caucus, also accused Perez of neglecting DNC promises to diversify the organization with more minority leaders, citing as an example the DNCs recent personnel shakeup in Milwaukee, where the Democrats are set to hold their convention in July.
You know, they're always talking about how diversity is important, said Fudge, who had endorsed Sen. Kamala HarrisKamala Devi HarrisThe Hill's 12:30 Report: Buttigieg, Sanders look to carry momentum to New HampshireDemocrat gives standing ovation to Trump comments on opportunity zonesEarly winners and losers from the Iowa caucusesMORE (Calif.) in the Democratic race. Harris has since dropped out of the contest.
He doesn't care anything about diversity. It's just lip service, Fudge said of Perez.
Fudges discontent with Perez was first reported by Politico. She expanded on the reasons on Friday.
Fudge also went after Perez over reports that the DNC had approved  and later retracted a lucrative exit package for the chairman and two of his top deputies. 
It's a combination of many things, she said. Iowa was simply the tipping point. 
I absolutely have seen no leadership since Day One, she said.
Fudge said she has no one in mind to replace Perez. Just somebody who can run an organization [and] be responsive to the people that he serves, she said. That's all I want to see." 
DNC officials did not respond to a request for comment on Friday. In a statement Thursday, Iowa Democratic Party Chairman Troy Price personally took responsibility for the unacceptable caucus meltdown, but said his team needed to stay focused on collecting and analyzing the incoming results. 
Democrats had hoped the Iowa caucuses, the first contest of the primary season, would jumpstart the partys bid to unseat President TrumpDonald John TrumpTrump discusses coronavirus with China's XiEl Paso Walmart shooting suspect charged under federal hate crime lawButtigieg: It was 'disgraceful' to hear Trump's attacks on RomneyMORE in November. Instead, it proved an enormous embarrassment after a series of technical glitches delayed the vote counting. By Friday afternoon, the Associated Press had still not declared an official winner, though it appeared that Sen. Bernie SandersBernie SandersButtigieg surges in poll ahead of New Hampshire primaryButtigieg: It was 'disgraceful' to hear Trump's attacks on RomneyHouse approves pro-union labor billMORE (I-Vt.) and Pete ButtigiegPeter (Pete) Paul ButtigiegButtigieg surges in poll ahead of New Hampshire primaryButtigieg: It was 'disgraceful' to hear Trump's attacks on RomneySanders and Buttigieg in dead heat with 100 percent of Iowa caucus results inMORE, former mayor of South Bend, were leading the pack. 
Facing pressure, Perez on Thursday called for a recanvass but not a recount  following days of confusion over the caucus results. 
Enough is enough, Perez tweeted. In light of the problems that have emerged in the implementation of the delegate selection plan and in order to assure public confidence in the results, I am calling on the Iowa Democratic Party to immediately begin a recanvass.
Its hardly the first time Perez has taken fire from Capitol Hill Democrats. To win the race for DNC chair in 2017, Perez defeated Keith EllisonKeith Maurice EllisonMinnesota sues Juul over rise in youth vapingJane Fonda calls for protecting water resources at weekly DC climate protestProgressives ramp up fight against FacebookMORE, a former Minnesota congressman and Black Caucus head. 
Then, as now, Ellison was a vocal supporter of Sanderss presidential primary run, and Perezs entry into the race  and ultimate victory over Ellison was panned by many liberals as a case of establishment Democrats tipping the scales in favor of Hillary ClintonHillary Diane Rodham ClintonThe left's terrible weekTrump's best week ever?Iowa caucus results accentuate election risks MORE. 
Following this weeks Iowa fiasco, other high-profile Democrats are calling for heads to roll but stopped short of specifically demanding Perezs ouster. 
Whats happened in Iowa is a complete disgrace and someone needs to be held responsible, Reps. Alexandria Ocasio-CortezAlexandria Ocasio-CortezOvernight Energy: Trump officials finalize plans to shrink Bears Ears, Grand Staircase | Trump backs off support for Yucca Mountain nuke waste site | BLM leadership expanded Colorado oil drilling over staff objections Milwaukee teacher placed on leave after calling Rush Limbaugh's cancer diagnosis 'awesome'Pramila Jayapal endorses Democrat Henry Cuellar's primary challengerMORE (D-N.Y.), the progressive freshman firebrand and key Sanders ally, told The Hill as she descended the steps of the Capitol Friday. 
I think theres a conversation needed around taking responsibility for Iowa and ensuring that this bungled process never happens again.
Another Sanders backer, Rep. Ilhan OmarIlhan OmarDemocrats tear into Trump's speech: It was a 'MAGA rally'Democrats walk out of Trump's address: 'It's like watching professional wrestling'Omar: Trump address reads 'as if a coequal branch of government doesn't exist'MORE (D-Minn.), said the Democratic party had three years to plan for the Iowa caucuses and called it devastating that protocols were not put in place to avoid Tuesdays failures. 
I would say Tom Perez should be held accountable for this failure. I believe it all starts from the top. There are things that Tom should do and should have done, Omar told The Hill on Friday. If this was happening in my home state, we would be having a serious conversation about what accountability would look like for our own chair.
While a state lawmaker, Omar backed Eillison to lead the DNC; she later won Ellisons House seat after he won the race to become Minnesotas attorney general. 
I was very supportive of Keith, Omar said.   
Rep. Pramila JayapalPramila JayapalPramila Jayapal endorses Democrat Henry Cuellar's primary challengerThe Democrats' dangerous unity gambit2020 Democratic hopefuls focus on Iowa while making final pitchesMORE (D-Wash.), the co-chair of the Progressive Caucus who recently endorsed Sanders, called the Iowa debacle a national embarrassment that has already had serious consequences on the primary race. She said Sanderss rival Buttigieg declared victory in Iowa with the official results still outstanding and managed to raise more than $2.5 million this week.
Im sure there is shared blame to go around. I dont think we should blame just one person, Jayapal said. But Tom Perez is the head of the DNC, and I do think that there clearly was not the process in place to make sure all these [protocols] were going to be followed.
Jayapal said shes directing most of her attention on Friday nights Democratic presidential debate and the New Hampshire primary on Tuesday.