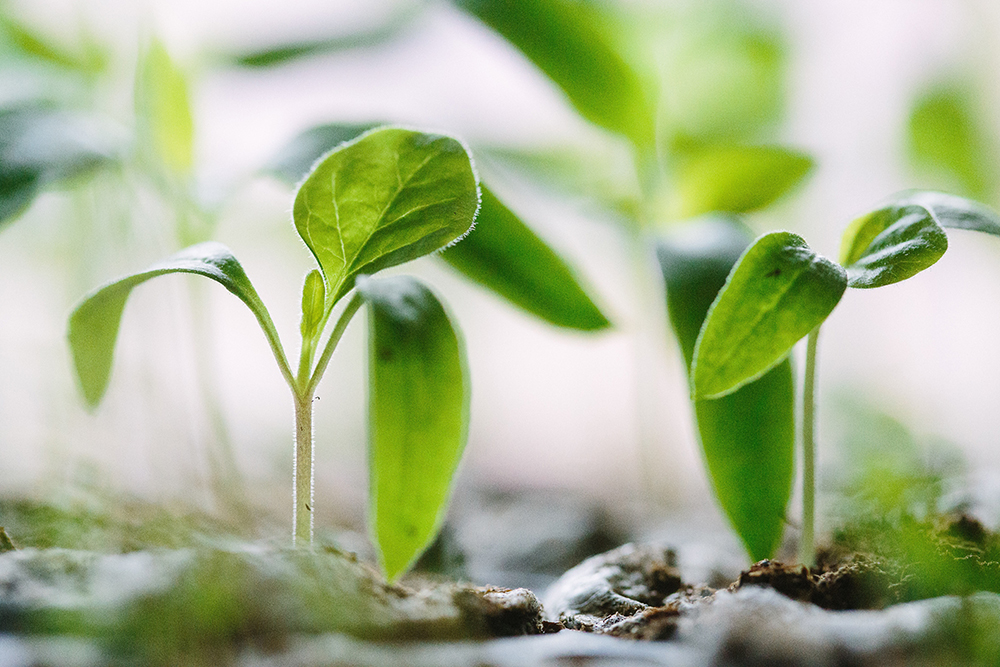 Every awards season, there seems to be one actor usually a young "It" star on the cusp of global fame who dominates the conversation with their charm, humor, style, and, oh yeah, their talent. Timothée Chalamet had his moment. Jennifer Lawrence had hers. But this year, it's all about Florence Pugh. The 24-year-old has had a huge breakthrough after starring in the surreal horror flick Midsommar, being cast alongside Scarlett Johansson in Marvel's Black Widow, and then reinventing the chronically underrated Amy March in Little Women. Her role in that coming-of-age film earned her an Oscar nomination for Best Supporting Actress, meaning Pugh will make her Academy Awards debut this weekend. But anyone who follows the English star on Instagram knows her social media presence has long been award-worthy.On Instagram, Pugh is a breath of fresh air who captivates us with Stories about her homemade ice cream adventures and her love of eating entire tubs of hummus. She is, simply put, a master at Instagram. So much so, that if the Oscars decided to honor IG, she'd win every single award. Need proof? Look no further we've taken all 24 of the Oscars categories and awarded them to Pugh's posts. And the winners are
It just had to be this. On the morning of her Oscar nomination, Florence shared these gloriously candid snaps of her hearing the happy news. Being shirtless in bed was no matter in the second pic, she figured out the perfect solution for preventing a nip slip. Best Picture-worthy, indeed.
What we have here is Florence in a swimming pool, splashing water onto a Rottweiler named Charlie. But when she stops to take a breath, the director behind the camera instructs her to "keep it going," and more adorable splashing action continues. Kudos to you, mystery director, for getting Florence to press on and give us more of this A+ content.
Sir Albert Pugh makes many an appearance on Pugh's Insta, and for good reason he's quite the photogenic Good Boy. We can't imagine her IG without him.
Her portrayal of a giraffe snacking on green leaves was raw, convincing, and proof that she'll commit fully to any role. Brava.
In case you somehow missed the memo, Florence has a hot older brother named Toby Sebastian Pugh (who notably played Trystane Martell, the ill-fated heir to the throne of Dorne, on Game of Thrones). He doesn't show up a ton on his sis's IG, but his presence is always welcome.
Of course it's her Little Women co-star Saoirse Ronan: the calm to Pugh's storm.
The prize here is not for Pugh's Vogue cover itself (though it's gorgeous, obviously), but for the caption accompanying her post, adapted from a childhood dream of hers. "When I was little I thought ladies magazines were as grownup as they came. I would rifle through my mums and feel like I won whenever I found a free fancy perfume sachet page, over night face cream, vouchers for a far away holiday," Pugh wrote, adding that she was always "in total awe" by the mother of them all, Vogue. "I am completely in shock to say that I am Februarys cover girl. WHAT A SENTENCE TO SAY!!!!"
This goofy pic of a naked Florence posing behind a palm tree comes with a short but true tale of resourcefulness: "Make sure you bathe next to a palm tree this weekend," she wrote. "They're good to hide behind especially if your (pale as feck) boobies are out and the gardeners swing by… (true story)."
This fan-made illustration of Pugh's Midsommar character takes the cake. You can practically hear that blood-curdling scream from just looking at it.
This pic is everything. Florence lords over L.A. from atop the Hollywood Hills, her skirt blowing in the wind at just the right angle. She's calm, she's mighty, and she's on the cusp of ruling this town.
Maybe it's recency bias, but the award goes to Pugh's BAFTAs look from January: a black minidress underneath a frilly fuchsia gown, which cascaded into a train behind her. She served drama, and we ate it up.
This spectacularly edited home video features clips of Florence and her fam yelling at the camera in between close-up shots of ornaments. The quick cuts are as nifty as anything you'd see in Bohemian Rhapsody; just sayin'.
Best Makeup & Hairstyling
I mean… just look at her.
What we have here is Florence putting on (or taking off?) a face mask mid-flight, and the beauty of the pic is in the details: the dish of assorted nuts, the glasses of OJ, and the packaging that lets us know exactly what kind of product she's using (a Burt's Bees hydrating face mask, obvi). The comprehensiveness is key.
What do you do while you're patiently waiting for hair to curl? If you're Florence, you strum a cute little ditty to score the action.
We've already raved at length about Florence's singing and guitar playing talents, so you know she's a shoo-in for Best Original Song. Back in July 2017, she shared this short but oh-so-sweet clip of an original love tune she wrote. Because she's just that talented.
This Christmas Day compilation features Florence wishing "Merry Christmas" to her family (and to a bunch of sheep) in increasingly offbeat accents. Excellent voices, stellar editing.
In an inspired bit of sound mixing, Florence took this clip of her stunt training for Fighting With My Family and soundtracked it to the Dirty Dancing song "(I've Had) The Time Of My Life." The way her trainer slams her down on the word "life" is a thing of beauty.
It's like her head is detached from her body. How? We may never know, but this is truly a mindfuck of a photograph.
Here, we have an enthralling documentary about a "dork walk in Athens." It begins as a tale of a girl finding out she's being filmed, declaring that she will not, in fact, fuck the police, then dramatically walking away. Will she ever turn around? Did the cameraman ever find her? We have so many questions!
Best International Feature
If this isn't just a Parisian dream of a pic, I don't know what is. The beret, the balcony… the only thing missing is a baguette, but we'll just assume that would've been too much ecstasy for one shot.
OK, so this isn't exactly animated per se, but The Rock appears in cardboard cutout form in this gem of a pic, which is close enough. The way Florence oh-so-gently pinches her Fighting With My Family co-star's nipple is just perfection.
Florence is behind the camera for this wonderful mini-doc, which chronicles that always-hilarious joke of secretly filming your friends when they think you're just taking a pic. It never gets old.
We're really going deep into her IG archive here. In this clip from 2015, Florence jumps on a trampoline in the middle of the countryside, nearly crashing into her poor sister. The use of slow motion really ups the drama and makes it Oscar-worthy. Congrats to Florence!