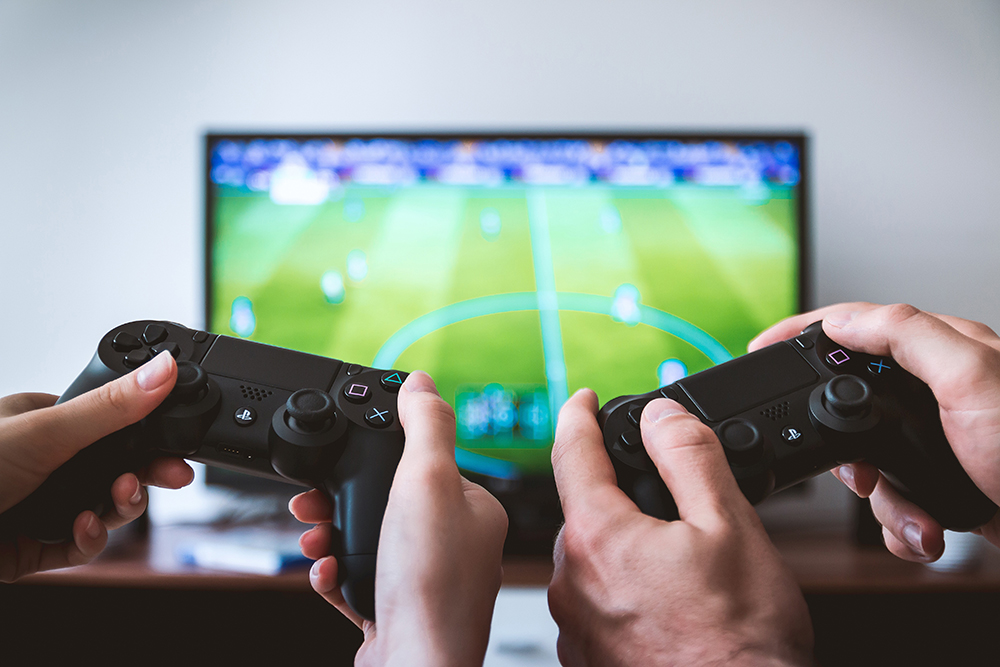 In recent years, several states have enacted legislation to use the power of government to stifle boycotts against Israel and Israeli settlements. These laws not only violate the First Amendment; they also open the door to much broader government control of public discourse, something that all Americans and especially American Jews should fear.
At a time when our democratic institutions are under attack, it has never been more important to hold the line on our constitutional freedoms, rather than throw them away to advance a misguided cause.
As leaders of two major American Jewish and pro-Israel advocacy groups, we might not be expected to spearhead a fight against laws that seek to discourage participation in the Boycott, Divestment, Sanctions movement against the state of Israel. Although some under the broad BDS umbrella have trafficked in anti-Semitic ideas and rhetoric, heavy-handed attempts by states to restrict or prohibit people from participating in the movement both violate the First Amendment and do absolutely nothing to protect Israel or Jews.
The right to boycott has been well established as a basic free speech right: The Supreme Court held in the 1982 case NAACP v. Claiborne Hardware Co. that the rights to free speech and peaceable assembly for the purposes of demanding a redress of grievances are constitutionally protected. And, of course, there is a long history of marginalized groups in America successfully using boycotts to press for social and political change, from the Montgomery bus boycott during the civil rights movement to the Delano grape strike and boycott from 1965 to 1970 and even to the boycott of South Africa's apartheid regime, which eventually led to the imposition of sanctions against South Africa by the United States.
Recently, however, the right to boycott has come under attack when it comes to Israel. At least 27 states have adopted laws requiring companies or people who contract with the state to certify that they will not participate in boycotts of Israel or Israeli settlements.
On Wednesday, in St. Louis, the 8th U.S. Circuit Court of Appeals will review Arkansas' anti-BDS law, which a lower court found last year was constitutional because, it said, engaging in a boycott of Israeli goods and services is neither speech nor expressive conduct. We believe, however, that previous Supreme Court rulings about consumer boycotts firmly establish that the BDS movement's activities are entitled to First Amendment protection.
Our organizations, J Street and T'ruah, do not support or advocate for the BDS movement. But a true commitment to the First Amendment requires us to defend the principles of free speech even, and especially, when we find it objectionable or offensive.
That's why our organizations, along with Georgetown University's Institute for Constitutional Advocacy and Protection, filed an amicus brief in support of the Arkansas Times. The local newspaper has never participated in any boycott of Israel, but it refused to give up its free speech rights by signing a contract affirming that it never would. By refusing to sign the document, the newspaper forfeited needed ad revenue from the University of Arkansas.
Lawmakers promote this kind of legislation in the name of supporting Israel and protecting Jews from discrimination. But in Arkansas, as we have seen in other states, the legislators who pushed through the bill never even bothered to consult with Arkansas' small Jewish community. Rabbi Barry Block, the rabbi of the largest synagogue in the state, told Vice News that he opposes the law, which he said "has nothing to do with the Jewish people of Arkansas." He added: "It gives the state a certain amount of control over the free press."
And that, many Jewish people already know, can be quite dangerous. History has taught us that when democratic protections come under attack, it is often Jews who suffer. During World War I, for instance, the postmaster general threatened to revoke The Jewish Daily Forward's second-class postage rates in response to the outlet's publication of articles opposing America's involvement in the conflict. Although The Forward eventually kept its mail privileges, it came at a heavy price: The newspaper's editor had to pledge to cease publication of all pacifist articles. The Forward kept its doors open, but only by succumbing to the government's wartime censorship.
Lastly, much of the anti-BDS legislation proposed (or already passed) at the federal and state levels could actually do further harm to Israel, because the laws often target more than just U.S.-based boycotts aimed at Israeli goods and services; many anti-BDS laws also prohibit Americans' participation in more narrow boycotts that focus on goods and services made in or offered by companies in the disputed West Bank. By blurring the lines between boycotts of Israel and boycotts of Israeli settlements in the West Bank, anti-BDS advocates seek to extend semi-official U.S. support to the settlements, contrary to decades of bipartisan American foreign policy, strengthening the hands of those on both the Israeli and the Palestinian sides who would reject compromise, thereby undermining the prospect for a peaceful two-state solution.
That, too, is a key part of why, although our organizations do not support the BDS movement, we also do not support legislative efforts to silence and suppress BDS supporters: Our steadfast commitment to the human rights of both Israelis and Palestinians means that we work every day toward a long-term resolution that results in two independent states living side by side in peace, safety and justice long a bipartisan keystone of U.S. foreign policy.
Vitriolic debates about BDS and attempts to fight it by infringing on Americans' constitutional rights only distract from this vital endeavor.
Rather than making a divisive and destructive choice between support for Israel and commitment to the First Amendment, courts and lawmakers should recognize that those principles can and must coexist. They shouldn't fear and try to suppress a debate about the state of Israel's actions; they should stand for Americans' constitutional rights to express a myriad of opinions about it.