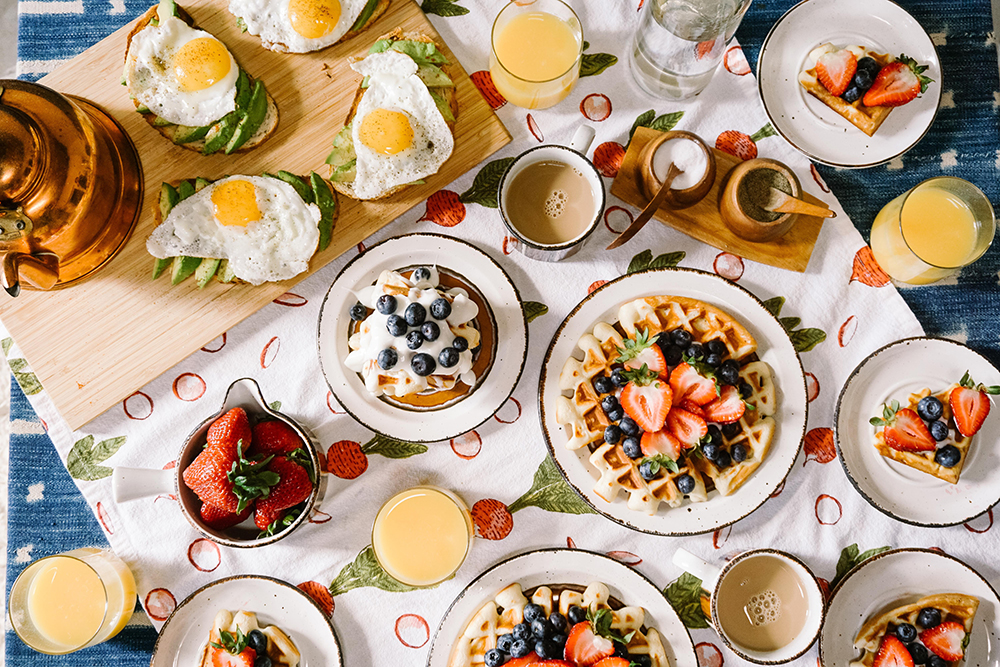 B/R
ATLANTA Derek Stingley Jr. tries to evade the hype.
He says the right things. How difficult the transition from a small, private high school in Baton Rouge, Louisiana, to LSU and the SEC has been. How surprised he is at his performance. How he's more comfortable observing than talking.    
He looks the part of one trying to dodge the spotlight too. On this day in late December at the College Football Hall of Fame, surrounded by shrines to the game's legends and by teammates who will soon be in the NFL, Stingley looks young. Babyfaced. Small. A school kid, backpack and all.
But it's not happening. The spotlight and the hype are inevitable. Teammates and coaches and most everyone else who has seen this true freshman cornerback play know exactly what he is.
Quarterback Joe Burrow, the Heisman Trophy winner and soon-to-be No. 1 overall NFL draft pick, sees it every day, facing Stingley in practice. Burrow calls him "a rare breed" and says: "I think he's one of the top five cornerbacks in the country. He would get drafted in the first round this year as a true freshman."
Safety Grant Delpit, a future first-round pick and this year's Thorpe Award recipient as the nation's top defensive back, sees it too. He knows the kind of player he's sharing a secondary with. "He's going to turn out to be one of the best defensive backs that have come through here," Delpit saysquite a statement, considering the defensive backs who have been produced in recent years at a program nicknamed DBU, from Patrick Peterson to LaRon Landry to Jamal Adams to Tyrann Mathieu to Delpit himself.
Wideout Ja'Marr Chase, who has 1,559 yards receiving this season and regularly goes against Stingley in practice, says, "I came here to get better going up against defensive backs like him."
And wideout Terrace Marshall Jr., who has 12 touchdowns this season, sums up Stingley's brilliance even more plainly: "I don't know why they keep throwing at him."
John Amis/Associated Press
But don't just take his teammates' words for it. Listen to Oklahoma wideout CeeDee Lamb, a projected top-10 pick in this year's NFL draft: "I've seen him on the field, and I'm just like, 'Wow, there's no way he's a freshman.' But honestly, he's definitely going to be by far the best DB I go against."
And the NFL? Stingley is still two years away from being draft-eligible, but already, "Teams are freaking out," B/R NFL draft expert Matt Miller says. "I've already heard Jalen Ramsey comparisons."
You take in all that hype, and it's easy to forget: This is just a kid. Eighteen years old. Fourteen games of college football to his name.
As if to emphasize the point here in Atlanta, he continues to wear the backpack, even after he sits down to talk to Bleacher Report. Rather than remove it and rest it near his feet, he keeps his white-and-gray straps snug over his shoulders. A student, not a star.
It's two days before Stingley will help the Tigers throttle Oklahoma 63-28 in the Peach Bowl, and a few weeks before his magical freshman year, in which he led the SEC in interceptions (six) and pass breakups (15), will conclude with the national championship game.
But there's no bragging or hype from Stingley. "I don't really talk that much," he says. "I just walk around and do what I have to do. And I just observe people."
This serene football prodigy has football in his DNA. He knows its remarkable highs and unfathomable lows better than most anyone his age could imagine. And while his own legacy is still in its infancy, this is a stage he has been groomed for since birth.
He's not here for the hype.
Stingley, a Baton Rouge native, grew up with LSU. He idolized Peterson. He revered the greatness of Landry and Adams and Mathieu and the seemingly endless stream of larger-than-life personalities that thrived in the Tigers secondary.
He also grew up with football. It's the sport his father, Derek Stingley Sr., has played and coached his entire life. A sport he began getting Stingley Jr. ready to play at the age of just four.
That's when Dad started Son walking backward. It was playful and irregular, but there was always a greater purpose behind it: to make an unnatural motion feel more natural. At its core, playing cornerback defies how the human body was constructed to move. It counters anatomythe feet, the joints and the eyes that were not designed to move backward.
"God made us to walk forward and to run forward, one foot out in front of the other, arms swinging one way," Stingley Sr. says. "You have to learn how to be able to be comfortable going backward first, because that's not the natural way of things."
By the age of seven, Stingley Jr. was watching NFL games with Dad. And not in the way most kids would. They would talk coverages and techniques, diving deeper in depth as Stingley Jr.'s knowledge of the sport grew.
Unlike his friends, Stingley Jr. was never really into toys. He played video games, but even those were almost always sports-related. Football, from as early as his father can remember, was his greatest interest.
Stingley Sr. also played cornerback, at Purdue before transferring and eventually graduating from Triton College, a community college in Illinois. After switching to baseball, largely because he was undersized at the time, he was drafted by the Phillies in 1993. After three seasons in their organization, having added the weight necessary to play, he returned to football.
He played for the Louisiana Bayou Thunder, a semipro team, before signing in the Arena League. He then spent less than a week on the New York Jets practice squad before returning to the arena leaguefirst as a player and then as a coach.
It was at this point, after practice, that he began to realize just how gifted his son was. When Stingley Jr. was 11, his father would have him compete against some of the defensive backs he was coaching in individual drills. Stingley Jr. would often hold his own against grown men trying to keep their dreams of playing professionally alive.
"For him, it's just like walking or drinking water or breathing," Stingley Sr. says. "It comes natural because it's all he's ever done. And I never forced him into doing it. He's just always wanted to do it."
Jonathan Bachman/Getty Images
It's what he comes from and who he is.
"Every time I'm on the field, I think of my dad and all of my family," Stingley Jr. says. "I feel like I'm continuing to carry the Stingley name."
Some might find that surprising, considering that name's previous associations with football. The sport famously has also taken much away from the Stingley family.
More than 40 years later, the memories are still vivid for Stingley Sr.
Not of the hit, which was watched and relived through replays, but of everything that came after.
In what is widely recognized as one of history's most devastating football moments, Stingley Sr.'s father, Darryl, was paralyzed during a game in 1978.
Darryl had been in the NFL for five years after being drafted by the Patriots in the first round in 1973. The Patriots were playing a preseason game against the Raiders, and safety Jack Tatum, nicknamed "The Assassin" for his violent playing style, contacted Darryl's helmet with his shoulder pads on a throw that had no chance of being caught.
The hit broke two of Darryl's vertebrae and left him paralyzed from the neck down. He was 26.
RICHARD DREW/Associated Press
Stingley Sr. wasn't sure what "paralyzed" meant at the time. It wasn't until months after the hit, when at age seven he visited his father in the hospital, that he realized his dad would no longer be able to move. That's the moment that stuck with Stingley Sr.
But it didn't alter his desire to continue playing. Nor, in time, his son's.
"My father always told me, just like I tell Derek, 'You go out and play the game the way it's supposed to be played,'" Stingley Sr. says. "Don't worry about being hurt or getting hurt, because these are the things that we assume as football players.
"We don't worry as a family. We don't think about it. You say a prayer before the game, because it's a violent game. But we understand that on the other side of it, everything will be well."
Darryl Stingley lived until he was 55, dying in 2007 from complications that were a result of being a quadriplegic.
Stingley Jr. was just five at the time, so his memories of his grandfather are limited. He remembers going to his house on Christmas and receiving a Darth Vader cape, mask and voice box. Past that, he's heard stories from his father and others about Darryl as a football player but hasn't seen much tape of him. He has seen the play but doesn't dwell on it.
"It's never been in the back of my mind," Stingley Jr. says. "If I went on the field and thought about it, I would play scared. That's not the way to play."
Stingley Sr. also doesn't like to talk much about the hit. It's become an inevitable narrative fans and the press will associate with his family, but he'd rather look forward.
"I'm glad that people still talk about my dad and want to know about him," Stingley Sr. says. "But now I like to live more in the present with Derek and his story."
A story that's gaining more attention for its own merits with every passing season.
By the time he was in ninth grade, Stingley Jr. was on the national recruiting radar.
He had joined the Dunham high school team, where his father would serve as defensive backs coach, when he was in eighth grade, and although there were initial reservations about his being undersized, he was too gifted not to play.
The very next year, Les Miles offered Stingley Jr. a scholarship at LSU, and it felt like the perfect fit. Not only did it keep him close to home, but Stingley Jr.'s love of Peterson had always felt to him like it would seal his commitment to the program. "On the field and off the field, he's an amazing person," Stingley Jr. says. "He's a technician. And that's what I want."
But then Miles was fired, and Stingley wasn't so sure anymore.
Stingley, who is now 6'1″ and 190 pounds, had become one of the most coveted football players in America by his junior season. Thriving at both cornerback and wide receiver, he was Rivals' No. 1 player in the 2019 recruiting class and 247Sports' No. 3.
With Miles out, Ed Orgeron took over at LSU, originally on an interim basis.
"I talked to the coaching staff at LSU at that time," says Neil Weiner, the head football coach of the Dunham School. "I wasn't trying to slight Greedy Williams or Donte Jackson, who were playing cornerback at the time. But I told them that if [Stingley.] was on your roster right now, he'd be starting for you as a 16-year-old."
Orgeron made retaining Stingley's commitment a priority, and after the coach's interim tag was lifted, the Stingleys felt comfortable with the decision stay in Baton Rouge.
Derek Stingley Jr.@JrStingleyI know I cant please everyone.. In my heart I truly feel this is the right place for me. Im all in! 100% committed! Please respect my decision. https://t.co/CX7exqfMww
Stingley signed during the early period in December and, as a high school senior, practiced with the team for its bowl preparation that same afternoon. Playing against the first-team offense, Stingley needed less than two hours to intercept his first pass.
According to Weiner, the program even briefly explored whether Stingley could play against UCF in the Fiesta Bowl that year. That didn't happen, but Stingley's performance was nonetheless eye-opening.
As it has been all this season, with team after team testing him. His only blemish came against Alabama in early November, when he, like the rest of the LSU defense, struggled to slow one of the nation's most prolific offenses. On a national stage again against Georgia a month later, targeted constantly again, Stingley delivered two interceptions, helping LSU secure a spot in the College Football Playoff.
"His work ethic is one of the best I've ever seen," Orgeron says. "He's one of the best players I've ever recruited in high school."
Kevin C. Cox/Getty Images
It's the way he lures quarterbacks into throws. The way he prepares. The way he reads and studies wide receiverseven his teammateswhile also having the luxury of relying on a wealth of physical gifts. His head coach marvels at it all.
For some players, the hype just can't be avoided.
With one breath, coaches and teammates will talk about him like he already belongs in these hallowed halls in Atlanta.
With the next, they point out his mellow disposition. In practice, when he challenges you, "He doesn't talk," Chase says. "He'll just smile." Delpit echoes that. "I don't think I've ever heard him talk smack on the field," he says. "He's a quiet assassin."
They say he looks and acts younger than his 18 years. They comment on his patience, not normally a label used with elite cornerbacks.
But little about this season would qualify as normal. Or this player.
He can't evade the hype. It's just going to get louder.
A win against Clemson in the national championship game Monday, playing a little more than an hour away from his university and the city he grew up in, would unquestionably carry it forward.
"This is something I've always dreamed about, being in this position," Stingley says. "And now I'm here, and I just have to capitalize on it."
It will not look and feel like any other game he has played in, but his routine will not change.
He will backpedal the way he has practiced since he was a boy, mixing his technique with physical gifts that have been passed down through generations. He will say a prayer before the game, just like always. And then he will play without fear or concern, doing what he was born to do.
Adam Kramer covers college football for Bleacher Report. Follow him on Twitter: @KegsnEggs.