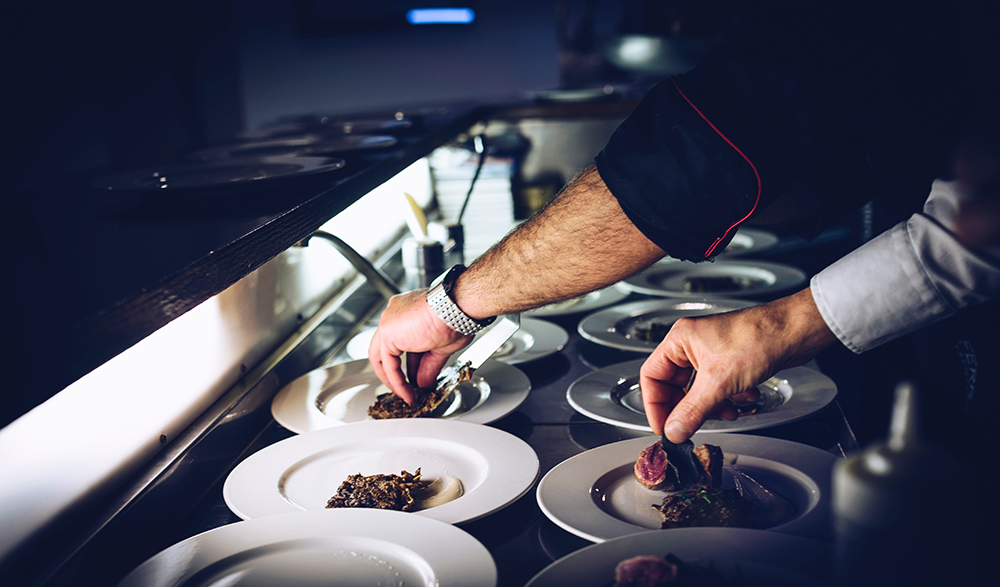 Brandon Dill/Associated Press
Rookie of the Year: Ja Morant
A handful of advanced numbers may prefer Brandon Clarke, Matisse Thybulle or even Terence Davis, but Ja Morant has the conventional-wisdom argument for Rookie of the Year on a tighter string than the ball when he's attacking the rim.
Not only does he lead this class in scoring and assists, but he also has his Memphis Grizzlies in the playoff picture. And their net rating is 3.0 points per 100 possessions better when he's on the floor.
Sixth Man of the Year: Montrezl Harrell
There's certainly an argument for his Clippers teammate, Lou Williams, and George Hill's absurd shooting off the Milwaukee Bucks bench deserves more attention, but Montrezl Harrell gets the nod for now.
Harrell is averaging 19.2 points and 7.3 rebounds per game (23.2 points and 8.9 rebounds per 75 possessions) with a 59.8 true shooting percentage. His 5.0 net rating swing ranks in the 78th percentile, compared to a negative swing for Williams that ranks in the 36th percentile.
Most Improved Player: Too Close to Call
Take your pick on this one. The field is loaded.
Legitimate arguments can be made for Brandon Ingram, Pascal Siakam, Bam Adebayo, Domantas Sabonis, Jaylen Brown and Markelle Fultz. We might even be able to throw Shai Gilgeous-Alexander, Luka Doncic and Trae Young into this mix, although many prefer not to consider NBA sophomores for this award.
Cliche as it may sound, any of the above might be the right answer.
Defensive Player of the Year: Rudy Gobert
FiveThirtyEight's new RAPTOR metric incorporates on/off numbers, box-score stats, tracking data and play-by-play data into one tidy number. Among players with at least 400 minutes, Rudy Gobert's plus-6.9 defensive RAPTOR leads the NBA.
Of course, this isn't dispositive of the question. Defense is still best analyzed by actually watching it.
But the two-time reigning DPOY might ace that test easier than the statistical one. Possessions like this one aren't uncommon when Gobert is on the floor.
Teams often appear terrified to approach the paint when he's playing. That makes the rest of the floor exponentially easier for his teammates to defend.
Coach of the Year: Taylor Jenkins
The Grizzlies were supposed to be in contention for the West's worst record this season, as rebuilding teams often are. But Taylor Jenkins' overhaul from grit-and-grind to an uptempo attack that features versatile and young athletes like Morant, Jaren Jackson Jr. and Clarke have them firmly in the mix for a playoff spot.
Most Valuable Player: Giannis Antetokounmpo
The MVP Tracker on Basketball Reference sees the race as follows:
Giannis Antetokounmpo (47.5 percent)
James Harden (19.1 percent)
LeBron James (14.1 percent)
Anthony Davis (8.3 percent)
Luka Doncic (6.5 percent)
Jimmy Butler (1.3 percent)
Nikola Jokic (1.0 percent)
Rudy Gobert (0.9 percent)
Kawhi Leonard (0.7 percent)
Joel Embiid (0.6 percent)
It feels closer than that.
It'll be tough for anyone to vote against Giannis if the Bucks get to the 70 wins for which they're currently on pace, but real arguments also exist for Harden (unprecedented scoring for this era) and LeBron (the Los Angeles Lakers could push into the high 60s in wins, too).