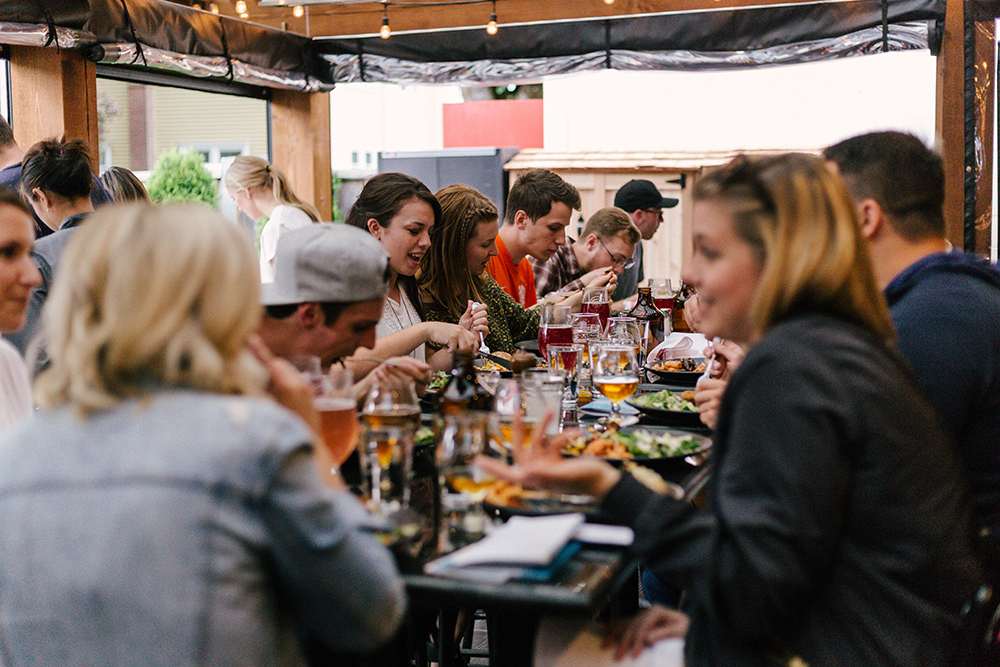 The first time I ever really paid attention to Selena Gomez was in 2010, when she was a guest on the short-lived talk show Lopez Tonight. Gomez, then 18 years old, was there to promote her new film Ramona and Beezus, but the young actress had lost her voice completely. Rather than cancel the appearance, or rasp her way through the interview, she opted to communicate via a Dynavox machine that said the words she programmed into it. A robotic womans voice spoke for Gomez, while the teen silently laughed along, and made silly faces, and pushed buttons to activate her answers.
She didnt feel like Beyoncé (a star so guarded she appears unknowable) or Lady Gaga (wrapped up in a character of her own making) or Taylor Swift (who has been called a songwriting genius). She felt like a girl you might know, who happens to be charming, pretty and on TV.
Gomez has been famous for most of her life first gracing television screens on Barney & Friends at 10 years old. She remained a constant on television for nearly 10 years after that, starring on the Disney Channels The Wizards of Waverly Place. Disney crafted Gomez a pop career, they cast her in movies, and they employed their notorious celebrity making formula that sometimes works (and sometimes doesnt). Gomezs movies were largely unmemorable (Monte Carlo, anyone?) and her band Selena Gomez & the Scene was forgettable too, but her personality and her personal life always made waves. Before long, Gomez was known as much for who she was as what she made.
Indeed, where the longevity of Gomez fame seems to generate its power is in the unique overlap of celebrity and entertainment. She isnt the best singer, or the finest actress; her voice can be weak, but her casual charisma never fails to draw you in.
What pushed Gomez to the pop culture fore was her romance with Justin Bieber, which started in 2010 and is still being analyzed ad nauseam a decade later. Even as their relationship evolved into a tabloid fairy tale, Gomez stayed relatable. (The same cannot be said for Bieber.) She talked about how much she loved junk food, her beloved baby sisters, her devoted mom. The image she put forth was a little raw, a little messy, a tousled bun, not a polished up-do. Gomez could frequently be seen in videos online that showed her goofing around (think: the home movie that made Call Me Maybe ubiquitous), or doing choreographed dances in sweatpants with her friends.
There was often a reality-show feeling to her posts. And people responded as her 165 million Instagram followers prove. Gomez is currently the fifth most-followed person on the app, surpassing even the Kardashians. Her posts still feel unscripted and a little loose in her stories, she often speaks directly to her followers, talking about her nervousness about her album launch, or how excited she is for an event. She is chill and casual, she speaks like shes talking to a friend. At one point a few years back, Gomez was reportedly in talks to have her own reality show; it never happened but the idea feels right.
Her posts still feel unscripted and a little loose in her stories she often speaks directly to her followers.
Gomezs new album Rare, her first in four years, is the first of her albums to really lean into that innate relatability. Unlike her two previous solo albums, this one doesnt try to paint Gomez as a polished pop star with dance tracks and love songs in equal measure. On Rare she is more vulnerable, more open.
Gomez herself readily admits that much of her previous music didnt sound like her. Thats so not my personality, Gomez told The Wall Street Journal of her 2013 hit Come & Get It, a song originally written for Rihanna. The lyrics are, When youre ready, come and get it. I would never say that! In contrast, the lyrics of Rare are things she would, it seems, say.
Gomez co-wrote the album with Justin Tranter and Julia Michaels, and (for the first time) has a writing credit on each one of the albums songs. The album feels like a behind-the-scenes look at what Gomez went through during the four years it took to make it. That span was famously hard on her: Shes been battling lupus, had a kidney transplant, dealt with mental health issues, and endured a very public breakup with Bieber which was followed by his swift marriage to Hailey Baldwin.
Rare peels back some of the layers of Gomezs pain. "No self-sabotage, no lettingmy thoughts run / Me and the spiral are done / Burn this camouflage I've been wearing for months / Tryna let a little happy in for once, she sings on Let Me Get Me. Fans who have been paying attention to Gomezs life will no doubt read between the lyrical lines. Her album itself is almost a reality show in that way, less about the music than it is about understanding her story.
As an album, Rare is certainly Gomezs best. She whispers and mumbles and draws her listeners in by asking them to lean in closer to hear her. Her distinct, gravelly voice which in the past has often been manipulated to sound more smoothly robotic sounds much more like her. As for the progression of tracks, they stack on top of one another in a manner that mirrors a journey to empowerment. She starts the album at the very bottom; and over the course of it builds herself up. Confidence is throwing your heart through every brick wall, she sings on the track Dance Again. It feels like a message that she herself believes in, as well as one that her fans will be happy shes finally come to; many of them have been on this journey with her after all.
Gomezs first No. 1 hit came off Rare, Lose You to Love Me. The song, as interpreted by the fans, is about her breakup with Bieber. In two months, you replaced us/ Like it was easy/ Made me think I deserved it/ In the thick of healing, she sings making seeming allusions to Biebers swift rebound with Baldwin.
Releasing Lose You to Love Me as the first single off the album was a power move. Its a song about pain turned into empowerment. It set the album up as one to be rooted for too; shes our friend, weve known her forever, shes overcome so much. Whether her music is good or not is almost beside the point. Why? Because we like her. And quite frankly its hard not to.