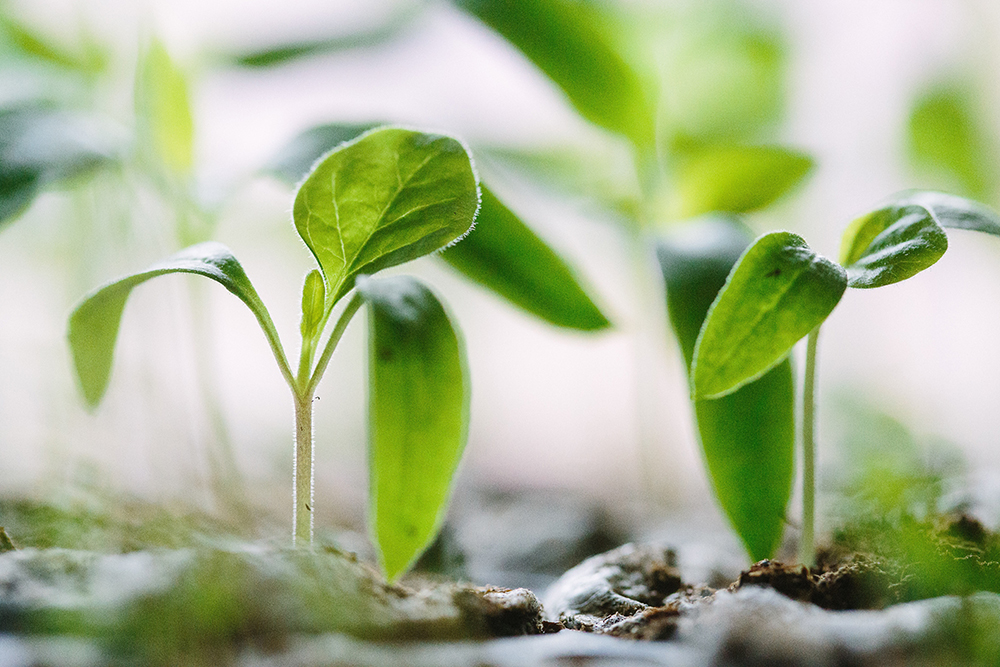 Dakota Brant works on a piece from the 'In the Woods' collection at Sapling & Flint in Ohsweken, a Six Nations of the Grand River village.
Photography by Christopher Katsarov/The Globe and Mail
In the Ontario village of Ohsweken, located on Six Nations of the Grand River territory, Dakota and Jesse Brant are creating jewellery for customers around the world.
Through their online store and gallery shop, Sapling & Flint, the twin sisters have created an opportunity to be their own bosses, support their families and remain in their home village.
Indigenous entrepreneurs like the Brant sisters are increasingly turning to e-commerce as a way to stay in their communities and build businesses, simultaneously creating new jobs and economic opportunities for others on reserve.
Story continues below advertisement
E-commerce has given me an opportunity to pursue the things that Im passionate about, while being able to live in the place that I want to live and to thrive in, Dakota Brant says.
The sisters devoted themselves to Sapling & Flint full-time in 2017 after three years of running it as a hobby, selling jewellery, notebooks and accessories.
Ms. Brant has a masters degree in community planning from the University of British Columbia, and her sister is a trained jeweller who studied at George Brown College in Toronto.
Ms. Brant has lived and worked elsewhere. She spent more than a decade as a private consultant, working in Indigenous community engagement.
But with the rise of e-commerce, the member of the Mohawk Nation has embraced an on-reserve opportunity and way of life that did not previously exist.
Having the business allows for us to be our own bosses, manage work hours and sick days as our children need them and to be uncompromising of our cultural life, Ms. Brant says.
Both her child and her sisters two children speak Mohawk and are closely connected to their culture and community.
Story continues below advertisement
Dakota Brant works on a crown that uses raised beadwork in a traditional Haudenosaunee style.
Dakota's twin sister, Jesse Brant, works on a single crown heart at her workshop.
On the Kómoks First Nation on Vancouver Island, Erin Brillon and Andy Everson recently opened the Kwigwatsi Studio, a new production space with a showroom.
The studio has allowed the couple to expand the offerings of their online store, Totem Design House, and offer mentorship and training opportunities for other artists.
Ms. Brillon, who is Cree and Haida, started Totem Design House in 2014 with her brother, jewellery maker Jesse Brillon.
In 2015 she met Mr. Everson, an artist of the Kwakwakawakw and Kómoks First Nations, and he joined the business, which sells clothing, home decor and jewellery.
Ms. Brillon says that while many Northwest Coast artists move to larger cities to pursue opportunities, it was important for her and Mr. Everson to stay in his home community, where he is a cultural leader.
Running an online store has helped make that possible. It does open us up to the world. Were living in a very cool time where people can just hop on their computers and then we can ship stuff to wherever, Ms. Brillon says.
Tabatha Bull, chief operating officer at the Canadian Council for Aboriginal Business (CCAB), says that while few of the councils members operate e-commerce businesses on reserve, she sees huge potential in such a model.
She points to converging factors, including the fact Indigenous people are more likely to start their own businesses than non-Indigenous people; a fast-growing, young Indigenous population; commitments to expand broadband internet on First Nations communities; and efforts from companies such as e-commerce platform Shopify supporting Indigenous entrepreneurs.
Theres definitely going to be a huge surge of opportunity for new Indigenous businesses to grow, Ms. Bull says.
Additionally, she says, the demand for Indigenous products within Canada and beyond is booming.
A June report by the CCAB and the Office of the Chief Economist of Global Affairs Canada found that 24 per cent of Indigenous-owned small and medium-sized enterprises in Canada export twice the national average among such businesses.
From a general consumer point of view, there is definitely an interest in buying sustainable and buying local and ensuring the work is authentic, Ms. Bull says.
Story continues below advertisement
A sheet of sewing plans hangs on the wall beside Dakota Brant as she works.
The Brant sisters spent three years selling jewellery and accessories as a hobby, then took the business full-time in 2017.
Indigenous entrepreneurs do face barriers to growth, though, including unreliable or non-existent internet access. Sapling & Flints Ms. Brant says internet service in her community located a 40-minute drive from Hamilton is often overloaded.
Between 1:30 and 4 p.m. every day, Im lucky if I have access to the internet to the extent that I need it, she says.
Ms. Bull says access to equity and capital is another common challenge for on-reserve businesses. Entrepreneurs often dont have collateral to secure bank loans because houses on reserves are on land that is not privately owned.
For B.C. entrepreneur Jarid Taylor, e-commerce has allowed him to quickly start a new business. Like the Brant sisters and Ms. Brillon and Mr. Everson, Mr. Taylor uses Shopify to run his online store, called Brandigenous.
He says the Shopify platform is simple to use and likes that theres free online training available as well as support from Shopify staff.
Brandigenous grew out of Mr. Taylors work in promotional merchandise, providing branded products to First Nations, band councils and corporate customers.
Story continues below advertisement
With a focus on good designs over throwaway products, he says people started asking to buy his merchandise directly, so he launched an online Brandigenous store.
Mr. Taylor, who is a member of the Namgis and Tlowitsis first nations, runs his business out of the Songhees Innovation Centre, an Indigenous co-working space located on the Songhees Nations urban reserve.
I think theres a huge opportunity for Indigenous entrepreneurs to use [the Shopify] platform, or any platform like it, Mr. Taylor says. The struggle is: How do I get these products to market? And this is such a good way to do that.